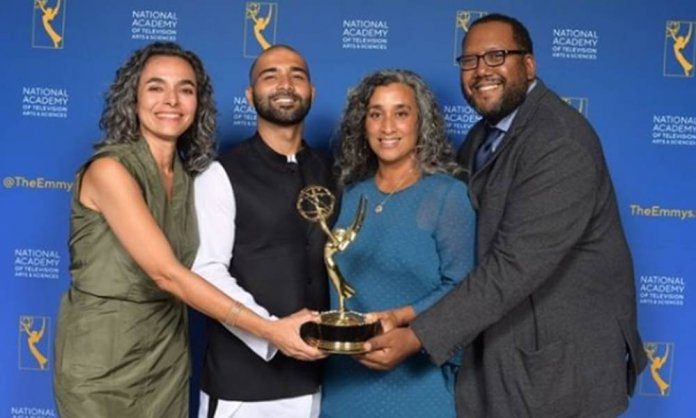 217 views
The most recent feather in our hat has been added by Armed with Faith, a Pakistani documentary that has won an Emmy for Outstanding Politics and Government Documentary yesterday, September 25th, 2019.
Yes, you read it right. THE EMMY'S.
Around 2 months ago the documentary was nominated for the Emmy's, and it's great to see that it has now won an Emmy!
What Is Armed With Faith All About?
Armed With Faith follows the men of the Khyber Pakhtunkhwa Bomb Disposal Unit (KPK BDU) to the front lines of the war against Al-Qaeda and the Taliban in Pakistan.
The lawless province of Khyber Pakhtunkhwa — considered the gateway for terrorists from neighboring Afghanistan — is the backdrop of the film. The battle for control of this porous border area remains critical to the stability of Pakistan and global security.
Should Pakistan, a nuclear power, fall into the hands of terrorists, the entire world is at risk. We witness firsthand the dangerous struggle undertaken by the men of the KPK BDU to protect their country against the Taliban threat in the land they both call home.
Now that a Pakistani documentary has been nominated for the Emmy's, we hope that we also win the award.
All the best to Geeta Gandbhir, Asad Faruqi, and the rest of the people behind the film!
Watch the documentary here and let us know what you think:
Stay tuned to Brandsynario for more news and updates.