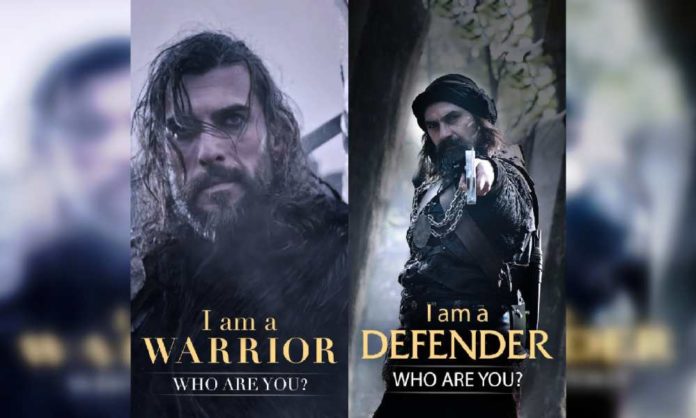 Pakistanis are confused as their favorite Ertugrul actors drop Netflix-worthy teasers on Instagram.
It only took the PM of Pakistan recommending a series, and it became an instant hit in the country. A huge population did watch it on PTV as it aired while the rest watched it on Netflix. The ties to Islam and the Ottoman Empire may have been the elements that looped in the Pakistani audience but Pakistanis on Netflix love consuming this type of content; cases in point would be The Witcher and Cursed.
Seeing the track record of Netflix, The Witcher, Cursed, and also Ertugrul on the platform, it was only right for people to make the same connection upon seeing the teaser.
Ertugrul actors are uploading teasers but of what?
If you followed Ertugrul, you would recall Turgut Alp and Bamsi Alp. Cengiz Coskun and Nurettin Sonmez respectively played these characters. In attires that looked similar to the ones fighters wore in the Ertugrul series, Cengiz and Nurretin dropped teasers on their Instagram account. One put the hashtag #iamawarrior, while the other used the hashtag #iamadefender.
The setting does seem similar to that of Ertugrul but it cannot be that same series because it has ended. And when these teasers begin, they do so with the caption, 'Coming Soon'. The only thing that makes sense at this point after seeing the cinematography of the teasers is that this is some next-level Netflix quality content.
Ertugrul fans beyond excited
We are not the only ones confused. People all over Instagram, especially their fans, are unable to contain their excitement. Not only do they want to the name of this upcoming project but they also can't wait for its launch.



As the fans saw the scene play out, they were even reminded of the famous Turgut Bey axe. So is it really related to Ertugrul somehow?





We did try speculating what this project could be. But as we explored the internet further, all we came across was images of Cengiz saying "I am a Warrior. Who are you?" and Nurettin saying, "I am a defender. Who are you?"
Could it be that they are on the opposing sides of history this time? We, for sure, will stay tuned in. Will you?
Stay tuned to Brandsynario for the latest news and updates!