Sadaf Kanwal and Syra Yousuf may be sending messages to each other. But guess who is still more decent and classy about it? You guess it right, none other than Syra Yousuf!
Sending Cryptic Messages
As the infamous couple, Shahroze Sabzwari and Sadaf Kanwal's first anniversary came, people's hatred for them was triggered. The two celebrated their first year of life together and wished each other on Instagram!
View this post on Instagram
View this post on Instagram
However, even these posts were riddled with mean comments which now appear to have been deleted or blocked. Here's what we dug up for you still: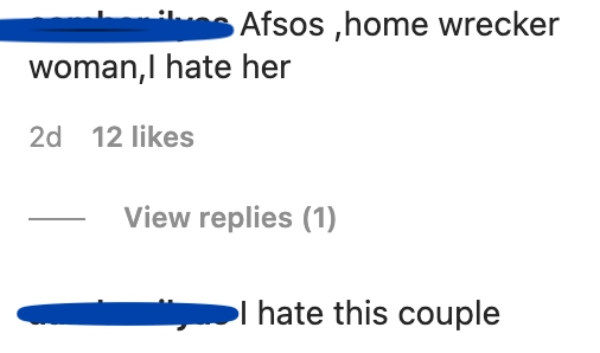 What's With The Dig?
Not soon after that, Sadaf Kanwal shared a store on her profile. In that, it seems she's sending a direct message to Syra Yousuf. The model, it appears, has no skills when it comes to being less direct and obvious. She wrote: "don't play a victim to circumstances YOU created".
Could she be referred to the divorce of her husband his ex and blaming Syra for it? We might never know the very real reasons for which the two parted after more than a decade of happy marriage. However, she's not the one who was married before the next full moon arose after the divorce. 
Syra Yousuf Chooses Ernest Hemmingway
Hemmingway is one of the world's most famous writers whose works are considered literary legends. To make a statement of her own, she did not practice the same old tactic of being so obvious and blunt.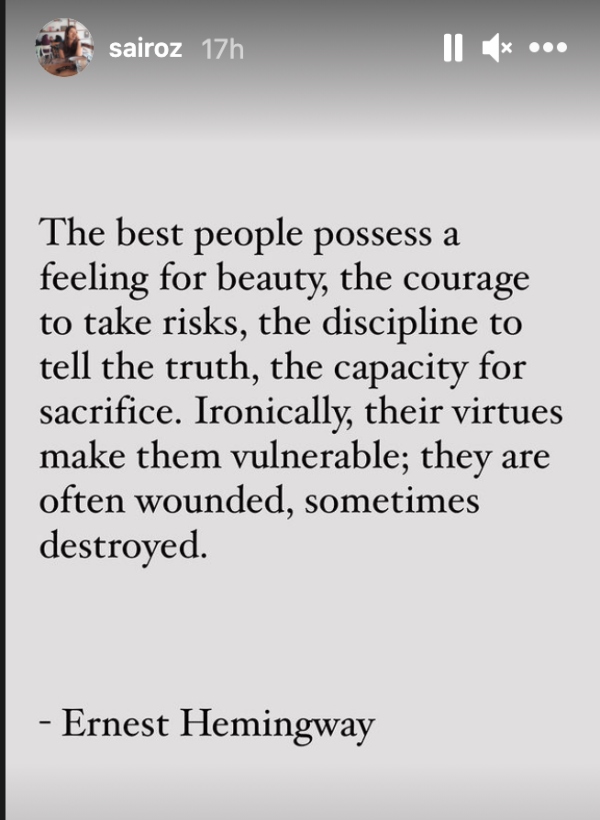 Instead, she went by the literary way! She just casually shared a quote of Hemmingway on her stories which was befitting for the situation and extremely suggestive. We love how she kept herself as one of the "beautiful people" that Hemmingway speaks of.
Will This Feud Ever End?
The three, the trio of Shahroze Sabzwari, Sadaf Kanwal, and Syra Yousuf, have moved on with their lives. Or at least we hope they have. Syra is landing one campaign after the other, focusing on Nooreh (their child) and looking gorgeous while doing it.
View this post on Instagram
The other couple is doing what they do best which is being controversial. Sabzwari was recently slammed by people for jogging semi-naked and Sadaf Kanwal has generally landed in the bad books of people. Yet, why do they still clashing? It may very well be that these were random posts made by the two that just fit. However, we can not underestimate Pakistanis this much!
Stay tuned to Brandsynario for the latest news and updates.