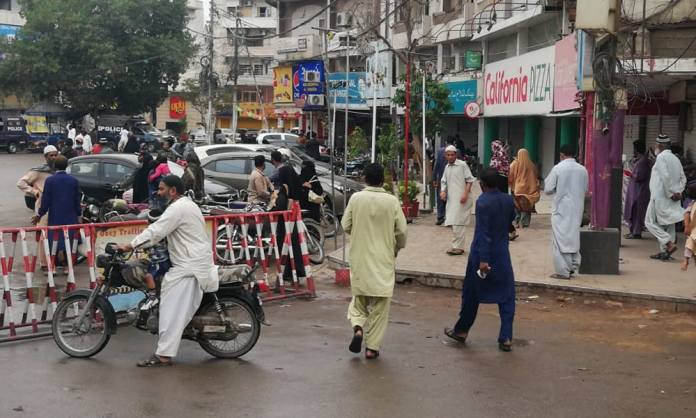 Coronavirus (COVID-19) has been declared as a global pandemic by the World Health Organization (WHO) which has crossed all geographical boundaries including Pakistan.
As a precautionary measure against the disease, the government of Sindh has put a complete lockdown in the province since March 23rd in order to help the citizens stay indoors.
With food delivery services being banned across the province, locals are going out to the supermarkets, which breaks the barrier of social distancing, making them highly prone to the novel virus.
Due to the lockdown, the streets are deserted, offices and restaurants shut, with only grocery stores open.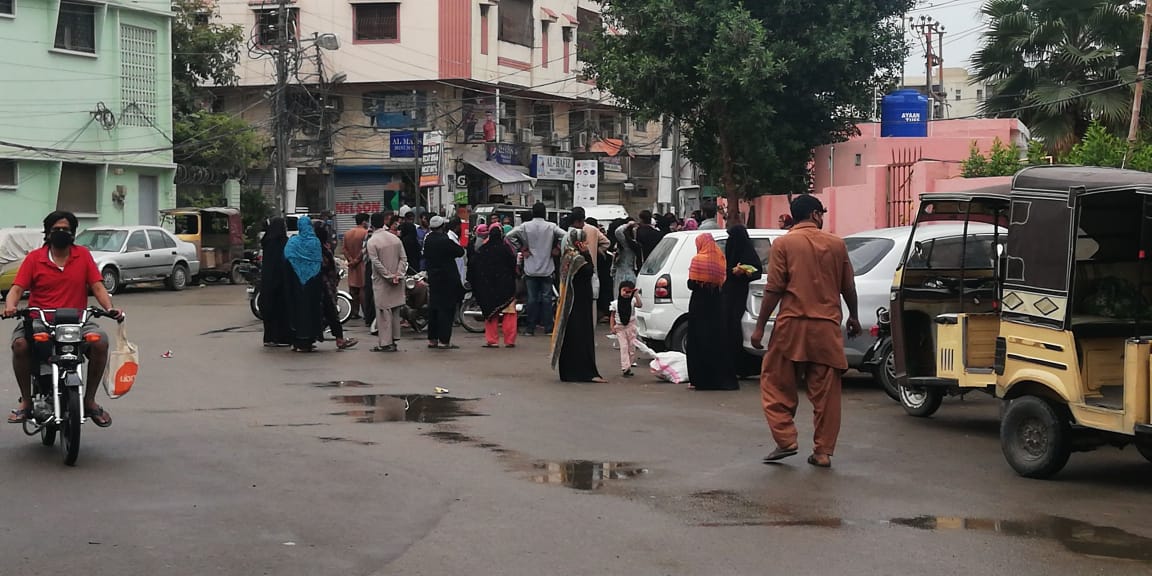 The issue has been raised on social media platforms by many, some are sharing videos and pictures of departmental stores and certain market places where a large number of people have gathered to buy goods since that is the only option available for them.
According to stats shared by the Centers for Disease Control (CDC) in the USA, social distancing is considered when a person remains out of congregate settings, avoids mass gatherings and maintains a distance of approximately 6 feet from others when possible, which unfortunately isn't the case in enclosed mass gatherings.
In the UK a similar lockdown was enforced where strict procedures were implied, especially when it came to daily shopping for essentials and food. As a social distancing practice, locals have therefore shifted towards online deliveries at home, where the chance of being exposed to the virus is minimal.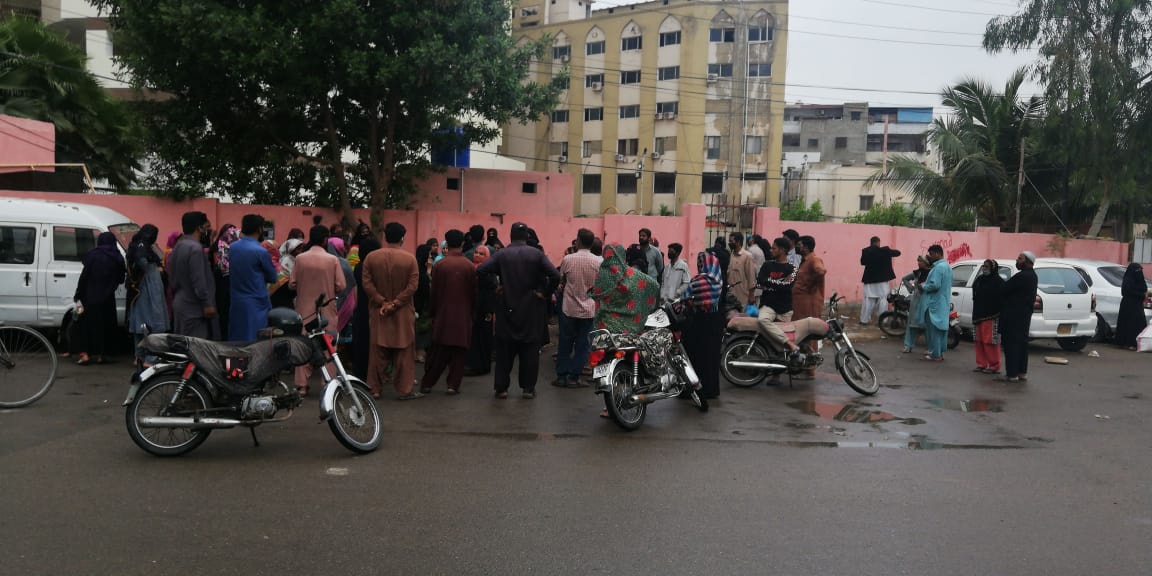 With delivery platforms ensuring safety features involving frequent sanitization of the delivery person and the product, chances of COVID-19 are reduced – a similar concept can be easily adapted in Pakistan also.
Since before the lockdown in Sindh, delivery services like foodpanda, other international restaurant franchises, services such as Daraz, etc. trained their employees to follow health and safety protocols. foodpanda and Daraz had started Contact-less payments for customers to avoid human contact during COVID-19.
Brands like foodpanda Pakistan ensured the health and safety of everyone linked to them by distributing hand sanitizers to their heroes, monitoring their daily temperature and installing wash basins outside restaurants and rider hubs.
In addition to this, they also added new features to their app that allowed customers to purchase foodpanda Hygiene Kit and the option for contact-less Deliveries, something that China also incorporated to combat coronavirus.
With a sudden rise of 11 cases from March 24th to 26th  summing up the total to 421, large gatherings of people at marketplaces for food clearly indicate an increase in the risk of COVID-19.
Therefore, it would be wise to make a shift to licensed online delivery platforms available in Pakistan, all of which follow proper safety protocols. At a time like this, are food deliveries a better option than supermarkets is a question that everyone's left wondering.
The practical approach would be to resume specific online delivery services rather than all.