Apple is churning out one appealing ad after another. While the last one we covered was a short film promoting their products, this one is something else. This features no products, no sets, nothing. It just has a small baby lying on a bed with a soothing voice over. If you want to know what it's about (and we have a feeling you'd love to know what it's about), keep reading!
Apple And Sustainability: Goals The Size Of The Brand
Apple's latest ad shows its promise in the sweetest of ways. In 2020, Apple hit a milestone in its journey towards sustainability. The corporate giant announced that that they are officially carbon-neutral.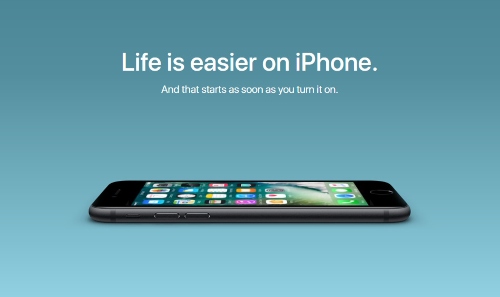 In the same year now, they have set a goal for the next ten years, which is what the ad divulged. All their products are also set to become carbon neutral by 2030. In other words, they're eliminating their carbon footprint by 2030. 
What Is Carbon Neutrality?
Carbon neutrality, or having a net-zero carbon footprint, refers to achieving net-zero CO2 emissions. There are two ways to do this. Firstly, a balance can be created between carbon emissions and carbon removal. In other words, you remove as much carbon as you produce.
Secondly, you can eliminate the production of carbon emissions by not producing any. This would require a fundamental shift in production techniques and processes. Ultimately, the goal is to go towards a "post-carbon economy."
Why Apple's Ad Made People's Day
The ad features the most straightforward set of a minimalist room. All shades of white make the visual experience soothing automatically. The only actor in the commercial is an infant who's sleeping peacefully on the bed despite the chirping of the birds and the sounds of the street. The baby is being greeted by a gentle voice that had to make the sweetest of promises in the most eloquent of ways. See the video for yourself here:
The Wave of Sustainability
Nothing is more hope-inspiring than seeing the most prominent brands take responsibility for their actions. Just recently, Pepsi and Diageo announced that they're shifting entirely towards paper bottles. Adidas committed to making their shoes with ocean's recycled plastic solely with their partnership with Parley. 
Moreover, Burger King has become obsessed with cow burps and farts but for a good cause. The good reason is to reduce methane production from cattle farms, which constitutes a considerable part of the global greenhouse gases. 
For the brands with such influence to be sharing the mandate that sustainability matters, it's incredible. We're hoping other brands jump on the right bandwagon for once.
Stay tuned to Brandsynario for the latest news and updates.