Apple is certainly a front-runner in many domains. Stepping into their world means one is in for quite a ride. They have been releasing phones for quite a while now. If Steve Jobs were here today, he would seem quite content with the legacy that has been left behind. In light of that, we take a look at two products today. One of them is the iPhone SE, and the second is the iPhone 12 Mini.
While both of them are small phones made by Apple, there are some differences between them. However, there is also a price gap between the two products. So, we are here to see whether the price gap is worth the buy or not. Maybe one is better off not making the extra investment. Maybe the extra investment really is worth going the distance for.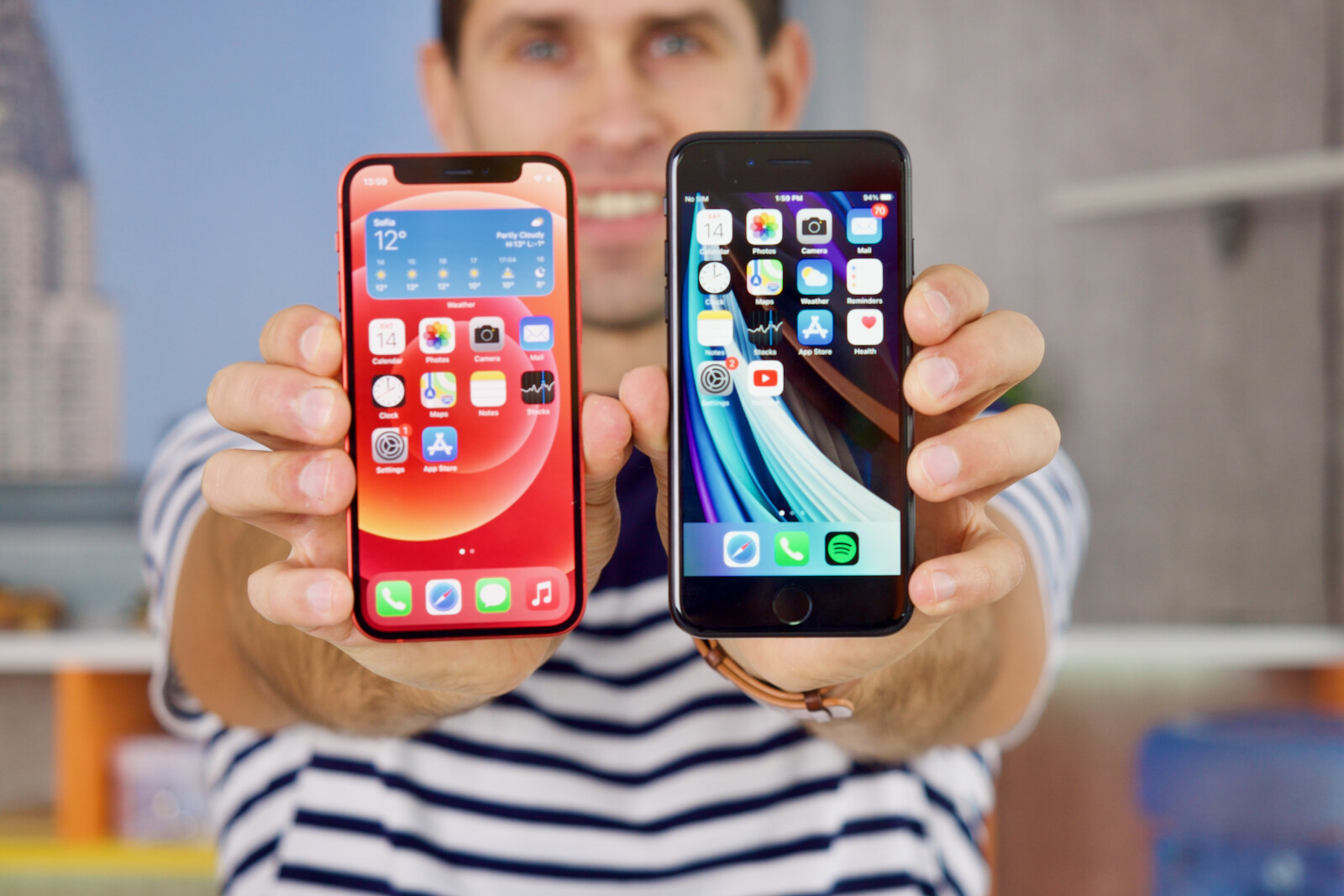 The Differences In 12 Mini And SE
If we take a look at the two iPhones, we might notice some considerable differences. Firstly, the iPhone SE screen is smaller, but the size is generally bigger than iPhone 12 Mini. The 2020 SE version was released in April and is currently the iPhone with the smallest screen. While the 12 mini sits at 5.4 inches, the counterpart is at 4.7 inches. While people love a small display, they may not want a display that is too small.
Secondly, while the iPhone SE has standard 4G support, the 12 Mini has 5G support. We assume that this is vital in the coming years due to emerging technology. If you want faster-performing connectivity, you may want to invest in something with more advanced technology. Additionally, the A14 Bionic processor in the iPhone 12 Mini gives it the upper hand. If we look at durability, the iPhone 12 Mini has survived drop tests made for more than ten times. However, the iPhone SE has similar durability as the iPhone 8, which cracked at a drop test of 5 feet.
Additional Differences
So far, the iPhone 12 Mini steps ahead in quite a few domains, but it is also much more expensive than the iPhone SE. Apart from that, the latter has one camera on its rear whereas the former has two. If you are a fan of photography, we will urge you to check out the iPhone 12 mini.
This comparison shows us that, while costlier, it is definitely ahead in technology and performance. However, if your budget allows for an SE and a nostalgic factor, it is not a bad investment. You can always use this one and upgrade later on. It should be noted that the price gap is nearly $300, so it must be carefully considered.
Stay tuned for more from Brandsynario!