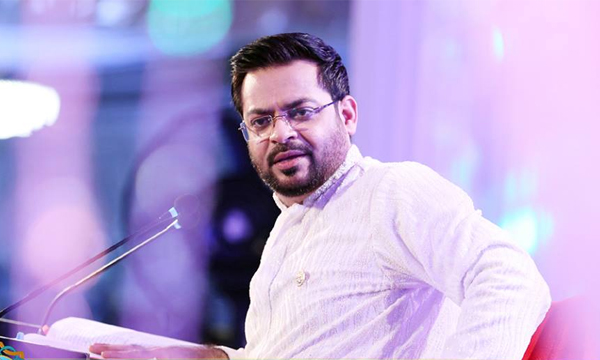 We all remember the time BOl TV created an uproar in the entertainment circuit of Pakistan with its launch. The network entered the race to leave the rest behind with its power-packed talk shows, popular media moguls, and state-of-the-art infrastructure.
But seems like its dream of creating a vast media empire seems to be crashing now that its members are gradually resigning and are exposing the media house like nobody's business.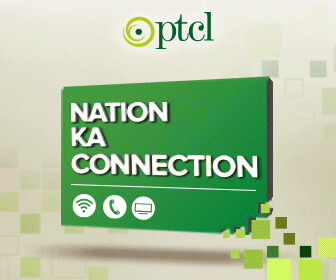 It all started when Aamir Liaquat dropped a bomb on all of us by declaring his divorce from BOL Network & ended his year-long relationship with his ex.
Apparently, his dues were not cleared by BOL and now Aamir is demanding to be paid for his services.
The journey has come to an end & not a friendly end. Now I am not part of #BOL. They owe me my dues. #KhudaHafizBOL

— Aamir Liaquat Husain (@AamirLiaquat) November 18, 2017
He defamed the network's name, claiming that he was paid to slander various personalities by the channel.
So more drama unfolded as BOL Hit back at Liaquat and claimed all his allegations as false.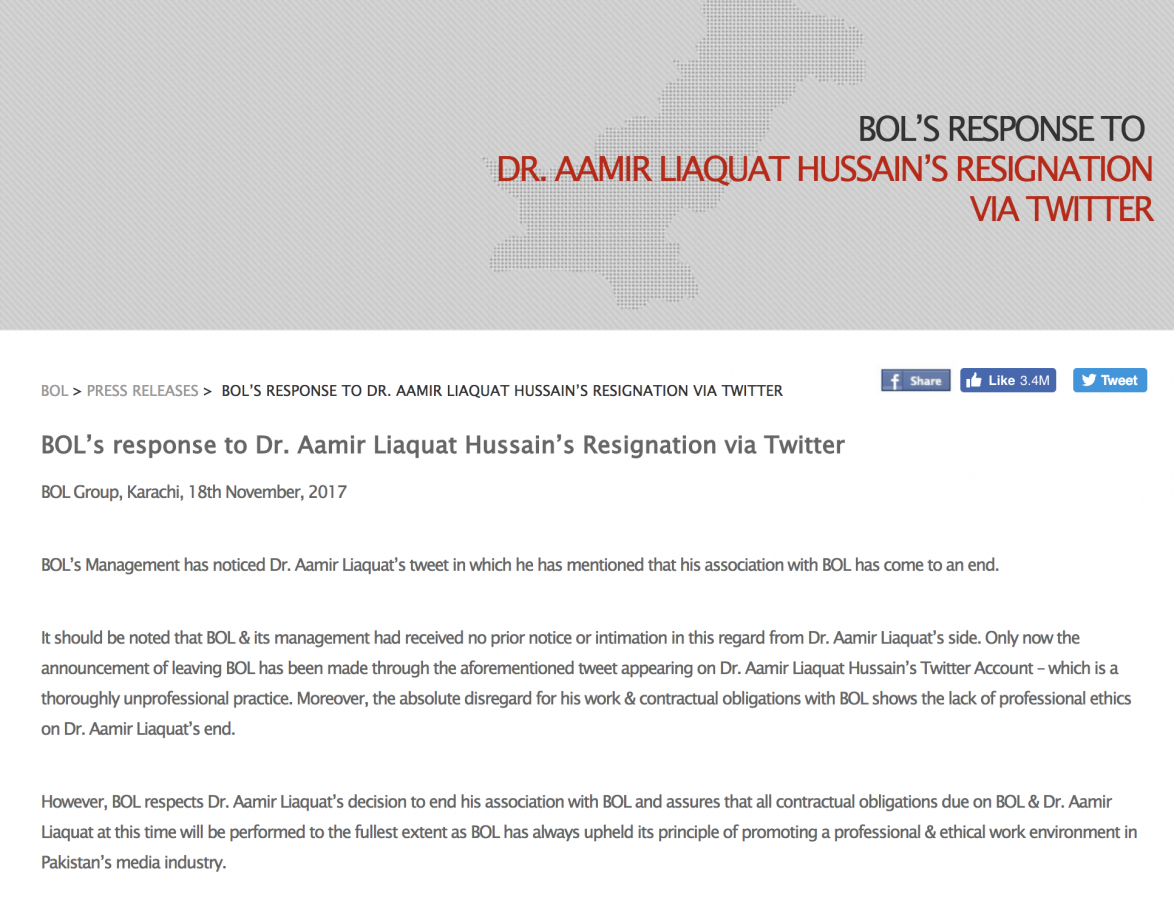 Jumping on to this hullabaloo was Hamza Ali Abbasi and of course, he sided with BOL in this discussion.
By Allah in whose hands my life, izzat & rizq is, every word i speak on BOL is my own, i believe in every opinion i express with all my heart & soul, the channel has never given me any dictation. I would never deceive ppl by saying anything i dont believe in just for some money.

— Hamza Ali Abbasi (@iamhamzaabbasi) November 19, 2017
Dont want to be a part of the whole Amir Liaquat controversy but had to clarify this. https://t.co/n0a73w6ROv

— Hamza Ali Abbasi (@iamhamzaabbasi) November 19, 2017
What people did not know was that back in August, veteran actor & comedian Sajid Hasan exposed BOL with allegations similar to that of Liaquat.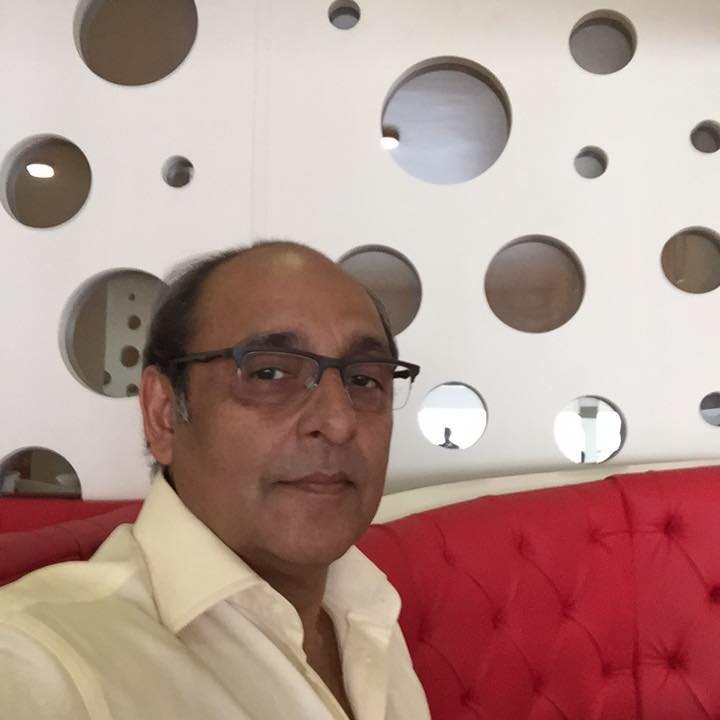 Apparently, he too was a victim of no rewards and complained about dirty politics in the network.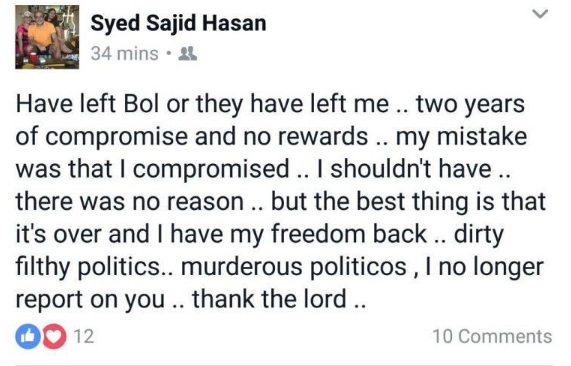 While the screenshot is 4 months old, it has now resurfaced and is going viral on social media.
These charges by BOL's biggest former icons are a big question mark on channel's reputation and standing.
How will BOL channel fight all the claims and respond to negative publicity, let's wait and watch!