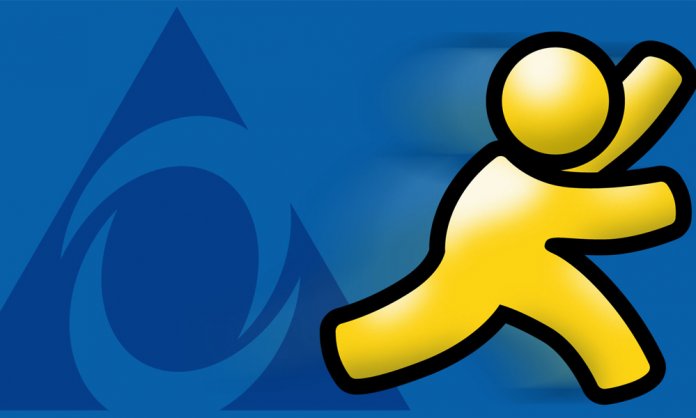 hats you Looks like this year is the end of many eras, we first bid goodbye to Ms. Paint, then came news that Google is bidding farewell to the famous saving mechanism that we were all oh-so-familiar with, the Google Drive.
It is now time to say goodbye to one more instant messenger service that helped thousands make friends online without making it creepy! AOL Instant Messenger (AIM) has announced their farewell from the world wide web on the 15th of December 2017.
AIM had a great run for two decades and was highly popular in the late 1990s and early 2000s. 
AIM Announces Farewell – All Good Things Come to an End! 
All good things come to an end. On Dec 15, we'll bid farewell to AIM. Thank you to all our users! #AIMemories https://t.co/b6cjR2tSuU pic.twitter.com/V09Fl7EPMx

— AIM (@aim) October 6, 2017
All those times of waiting for the internet to load so you could check out an online friends picture will now be part of your sweet childhood memories!
For those wondering what will happen to all those awkward chats you had during your teenage years, AIM has mentioned that people could save the chats they have got saved on their application before the 15th of December this year.
"You can use AIM and save your chats. After 12/15/17, you will no longer have access to AIM"
The Instant Messenger service has further mentioned,
"USER data associated with AIM will be deleted after December 15, 2017."
AIM's decision to say goodbye has certainly broken some hearts. People took to Twitter to express their feelings!
I'm so depressed y'all. pic.twitter.com/KuVqUgIXhv

— ⚡️ (@the_jenr) October 6, 2017
If you were a product of the 90s you know #AIM was the origin of petty screenshots and print outs. Made me a better human #RIPAIM

— Chantrese (@JustTresey) October 6, 2017
No more AOL Instant Messenger?? Where will teenagers post over dramatic cryptic messages now?? Oh, wait… #RIPaim #aol #Twitter #AIM pic.twitter.com/ToN7oAq6PQ

— Bee 🐝 (@Bee77Buzz) October 6, 2017
With #AIM gone, I'm losing not just one, but 15 identities. #RIPAIM

— DanMalebranche (@DanMalebrancheX) October 6, 2017
My first ever relationship started through AIM LOL

Ty for the memories

— Hungrybox (@LiquidHbox) October 6, 2017
Uh-Oh. Don't we all feel this old?
Me when I see people asking what #AIM was. #RIPAIM @AOL @WGXAnews pic.twitter.com/iO8Vm0PgtV

— Katie Thurber (@KatieWGXA) October 6, 2017
RIP AIM – You'll always be running in our 90's hearts 🙁 #AOL #AIM pic.twitter.com/7AouVqmbp1

— AJ Ghergich (@SEO) October 6, 2017
 Some also shared their embarrassing screen names. What was yours?
One of my short lived #AIM #screennames circa 2000: TripNSplif

— Abdullah (@ImYourKid) October 8, 2017
RIP #AIM #aimmemories my first SN was watdahec1 ..good times

— Chad Duell (@duelly87) October 6, 2017
Stay tuned to Brandsynario for latest news and updates.