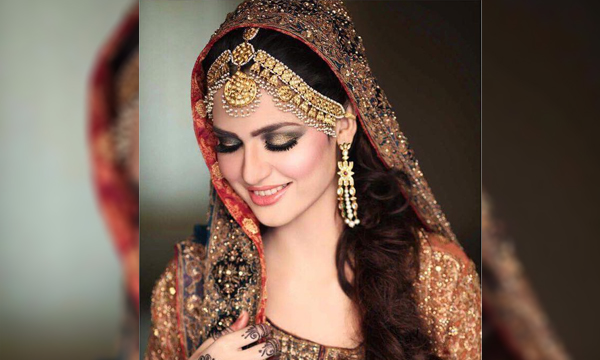 So Bollywood has opened its arms for yet another Pakistani star! Apparently, Manisha Koirala is making her comeback in the movie "Dear Maya" and one celebrity of our own will be playing a big role in the movie.
You will be shocked to know who the lady is!
She is a popular VJ!
And she is the host of Weekend With Madiha!
Yes, we are talking about the one and only Madiha Imam.

She will be playing the role of Anna, 16-year-old girl who resides in Shimla.
Watch Madiha Imam in the teaser of Dear Maya!
In an interview to Images, Madiha opened up about her role
"She's a sweet, innocent girl who has a best friend named Ira. Anna's story is about her curiosity about this woman who lives in her neighbourhood and hasn't left her house in 20 years."

"I wouldn't call it a romance or comedy. I guess you can call it a drama film, but it has a little bit of everything in it."
And you won't believe how the directors approached the Pakistani VJ for the movie.
"She found me online hosting one of my music shows. After watching a few episodes she looked me up and found out I act as well and decided to approach me."
And apparently, she had a great time filming with Manisha
"I was working with Manisha Koirala and she is amazing at what she does. I had a lot of fun and it was overall amazing."
The trailer of Dear Maya will be released on May 4. However, no release date of the movie has been revealed yet!
Stay tuned to Brandsynario for more updates