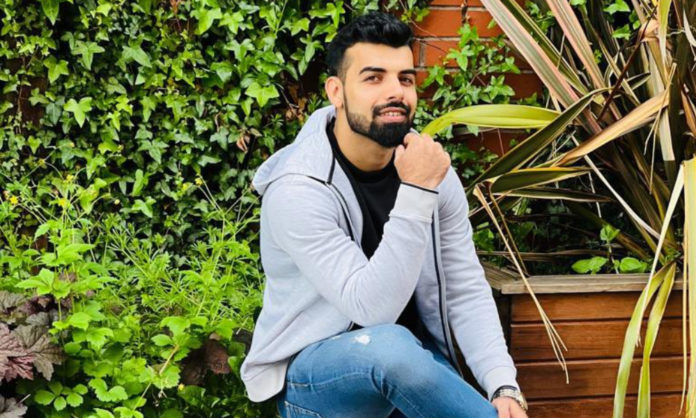 After Haris Rauf, it is now Shadab Khan's turn. The Pakistani international cricketer recently announced that he is also nikkahfied. He revealed this through Twitter and Instagram while maintaining his and his wife's privacy. He also ended his message with a little joke.
Alhamdulilah today was my Nikkah. It is a big day in my life and start of a new chapter. Please respect my choices and those my my wife's and our families. Prayers and love for all pic.twitter.com/in7M7jIrRE

— Shadab Khan (@76Shadabkhan) January 23, 2023
The vice-captain of the Pakistani Cricket Team has always had many girls around him. Especially, recently, when he became one of the heartthrob cricketers in the World Cup. After Haris Rauf recently tied the knot, Shadab has also tied the knot with Saqlain Mushtaq's daughter although he has not been as public about it as Rauf.
Saqlain Mushtaq is a former international cricketer who, as of January 2023, is the Head Coach of the Pakistani national cricket team. Shadab Khan is now set to marry his daughter. However, Saqlain Mushtaq and his family have always been very private and now Shadab is respecting their privacy while maintaining his too. In the statement, he said, "When I started playing cricket, I wanted to keep my family life separate, my family has also opted to stay out of public light. My wife has asked for the same, she wants her life to remain private. I would kindly request everyone to respect her choice and our family's choice." 
So, fortunately for them, they have been receiving immense love from the public, but unfortunately for their fans, they have not shared any information or pictures. Other than fans, many fellow cricketers and Shadab's friends have also congratulated him.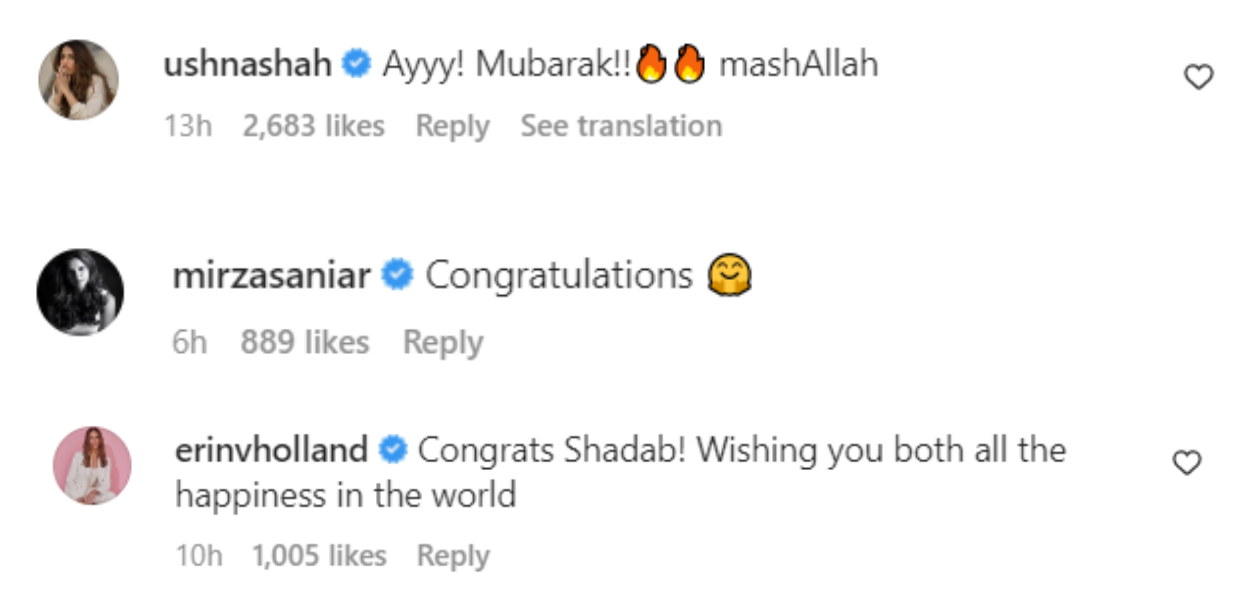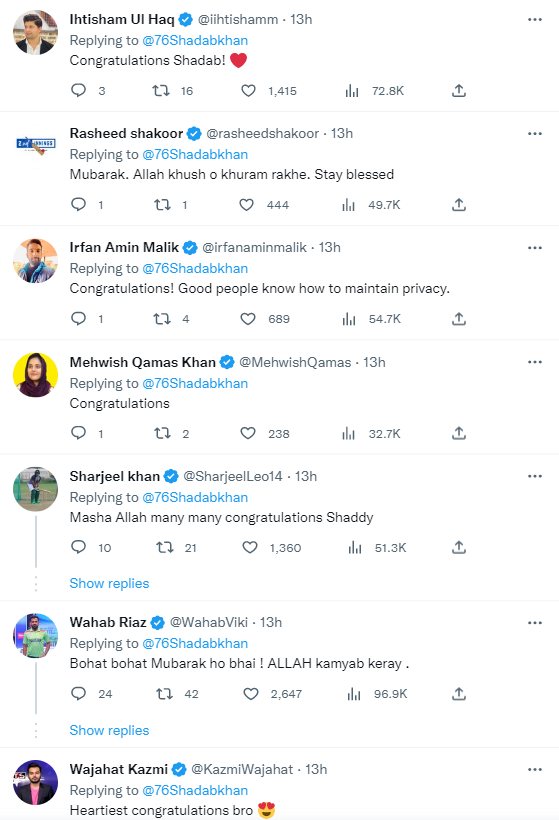 On a more humorous note, since Shadab Khan is one of the most liked cricket players many girls have shown disappointment at the news of his nikkah.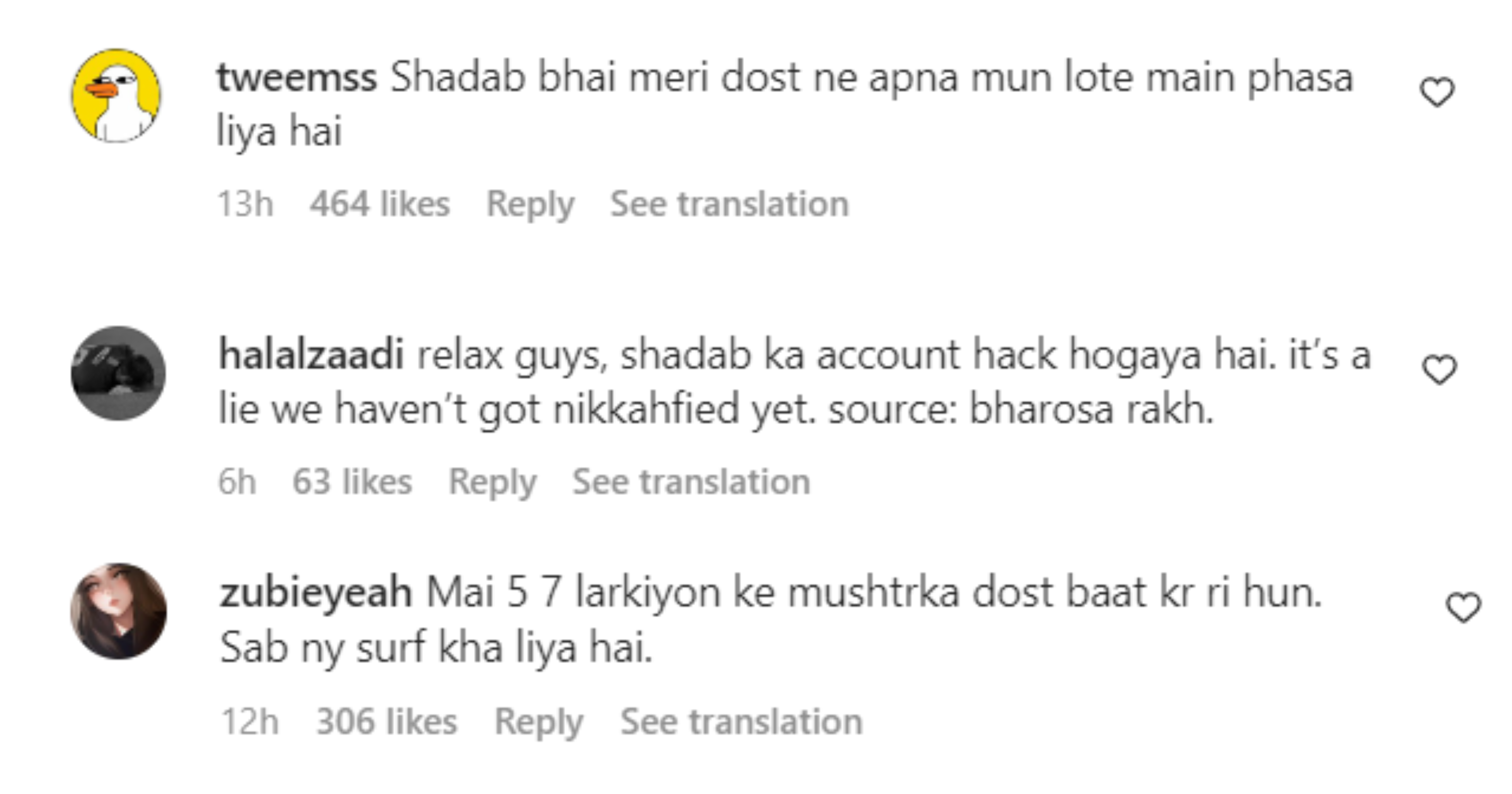 People also started making jokes about whether it was because of Shadab's nikkah that the country went through a major power breakdown. And that maybe the lights were shut off to keep it a secret and "maintain privacy"

What do you think? Let us know in the comments below.
Stay tuned to Brandsynario for more news and updates.