Among the many brands operating in Pakistan, there lies one with secret plans. It means that they have yet to reveal what they intend to do. It seems that Sazgar may come up with interesting news soon!
Like any other brand, Sazgar has worked hard to be where they are. They did not achieve their success overnight and deserve to be commended for their work. Sazgar is the same brand that releases vehicles by BAIC. BAIC is a name which became quite famous in 2019. Everyone wanted to know what it was and which vehicles were they releasing.
However, the entry of a pandemic sent the company reeling back. It was reportedly not heard of from ever since. Now, what we know is that BAIC is said to release new cars in the second quarter of 2021. Alongside this, we have another news from Sazgar.
China And The Automobile Era:
China is becoming more and more known for automotive production. Not just this, but they are bounding forward in other industries too. Talking specific to automobiles, we saw the release of Changan Alsvin just recently. It got so famous that the booking now seems to be full. It truly may just be Pakistan's most affordable sedan. Now, it seems that Sazgar has signed a new deal.
Alongside the BAIC deal, Sazgar Engineering Works Limited (SEWL) has another deal on the way. It is yet another Chinese automaker, but they haven't revealed the name yet. This leaves us guessing as to which brand it could be. There are so many emerging Chinese automakers, it still remains to be a surprise.
Sazgar Going Diverse:
This new automaker deal tells us exactly what the heading suggests. Diving into more different areas of work shows diversity. People want to work with and buy into companies that are diverse. It shows a willingness to adapt to change.
Sazgar is moving forward with a brisk space and not many can challenge the way it works. BAIC got greenfield status and they shut down for a 2hole. In 2021, this may not be repeated and two brands may enter at the same time. Both will come under Sazgar but with different varieties and degrees of vehicles.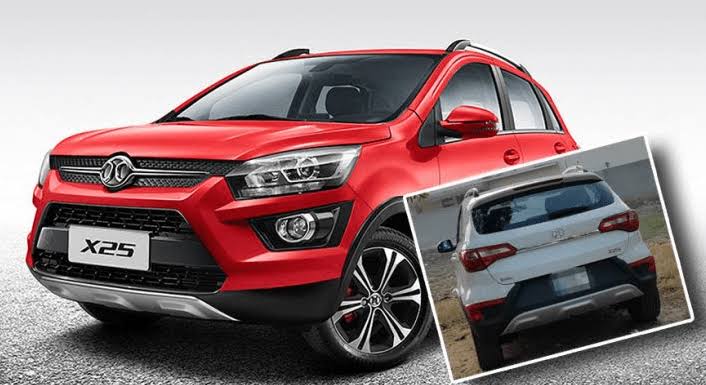 Futuristic Potential:
The deal signed with this anonymous automaker, leaves a lot of room for potential. It can only boost the Pakistan auto market higher. Pakistan has seen nothing but good news in terms of new vehicle brands and this is yet another one. Who knows, maybe we will get to see more and more vehicles everyday. Maybe a year from now, Sazgar vehicles are more common than the current titans.
We hope that this signed deal does not bring any negative impact to the company. We all want to see automotive companies succeed, especially in this country. Sit tight and watch closely as we try to get you more news on this. For now, we must find comfort in the fact that we may be getting newer brands of vehicles soon.
Stay tuned for more from Brandsynario!