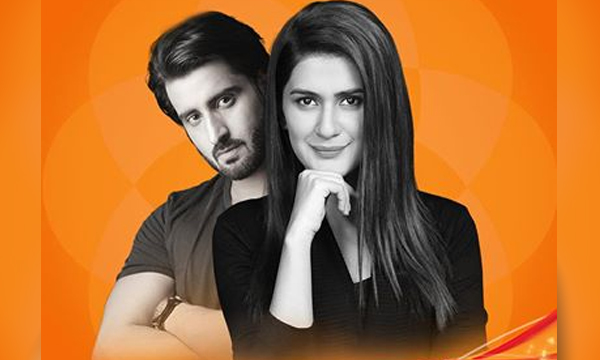 Andaz-e-Sitam is one drama that has kept us guessing on what will happen next. Wamiq (Agha Ali) and Ayat's (Kubra Khan) story took a twist we didn't think was possible for a Pakistani drama! Badboy Wamiq was sentenced to jail for kidnapping Ayat and we did not see that coming!
Instead of the usual, Andaz-e-Sitam follows a different approach due to the strong storyline by the writer for the show, Enam Hasan.
The story fast-forwards to when Wamiq is now out of jail and totally broke as his mother has been tricked into giving all his wealth to his ex-girlfriend. On the other hand, Ayat and Salman (Faris Shafi) are married but their relationship surely disappoints. We would have thought Ayat would have found love with the Romeo, Salman by now. We wonder when Ayat will realize what she truly means for Salman!
In the latest episode, Ayat finds out from her daughter about Wamiq being appointed as her new teacher and this has definitely put her at her wit's end. She was hoping to keep it from Salman but alas, he walks in with perfect timing and is then upset as to why he was not informed about Wamiq's return before.
Wamiq's new avatar!

What we noticed in this episode is the change in Wamiq, is he moving away from his spiteful ways? The way he speaks to his daughter will definitely melt your heart. But after all, a part of us still wonders if all of this is just an act? We'll find out in the coming episodes.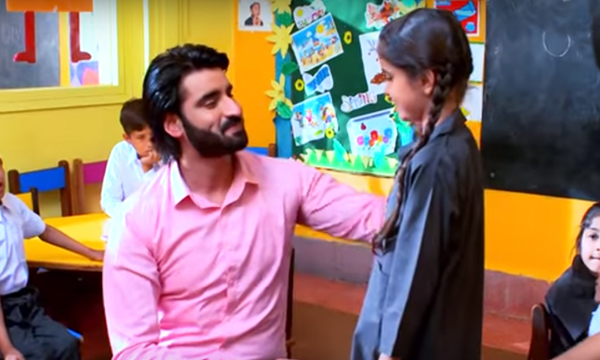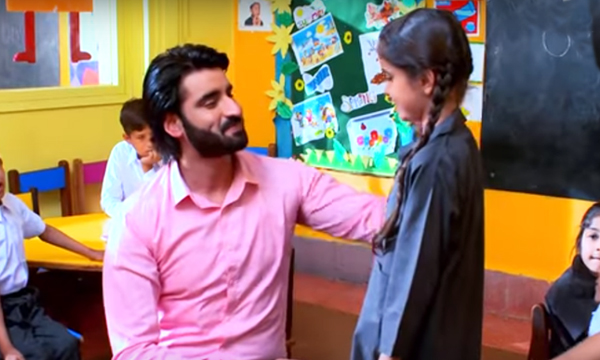 Urdu1's Andaz-e-Sitam is directed by Ali Hassan and produced by Big Bang Entertainment. The story has been one of twists and turns and always leaves us anticipating for more!
Find out how Ayat is going to handle Wamiq being around her daughter at school and whether the two will come face to face? That is something we're surely looking forward to.
Watch Andaz-e-Sitam every Thursday at 8 pm only on Urdu1.
Stay tuned to Brandsynario for latest news and updates.