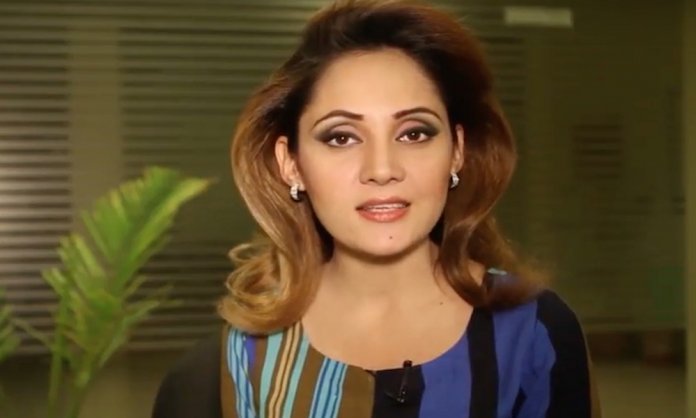 Express TV anchor Gharida Farooqi who hosts the show, 'G for Gharida' has been reported to be involved in yet another scandal. Farooqi has now been accused of child labor and child abuse on her 15-year-old maid.
Gharida is allegedly keeping her housemaid Sonia under unlawful custody and is refusing to let her go with her parents.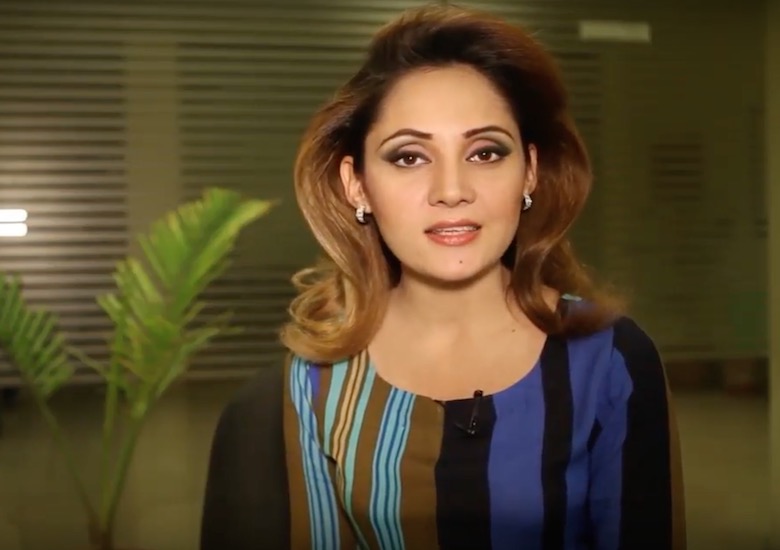 The anchor had allegedly detained the minor at her home in Lahore and asked for PKR 40,000 from the child's parents in order to release her from her custody.
The child's father, Muhammad Munir has now filed a petition in a local court saying that his daughter was illegally confined at Gharida Farooqi's residence. He also went on to add that his child was tortured at the residence.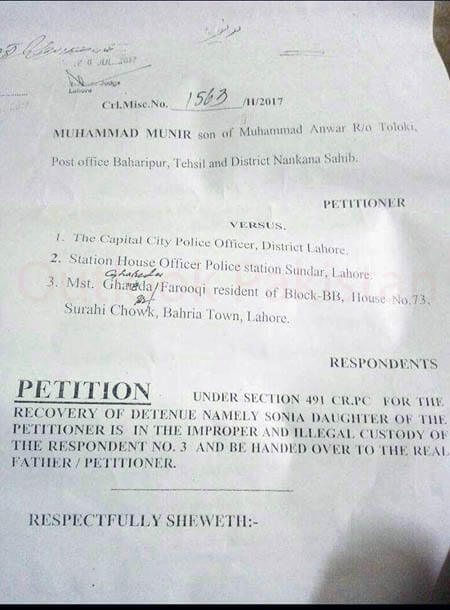 A leaked call between Sonia's mother and Gharida Farooqi has been leaked where the anchor abused the lady for asking about her daughter. 
Here is the ARY News report on Gharida Farooqi!
According to ARY News, Munir also took the help of local police and went to visit his daughter but he was not allowed to by the journalist. In return, Munir was taken into Police custody for 2 days.
After news hit social media, Twitter is ablaze with the shocking controversy surrounding the senior anchorperson. It is a sad state of affairs to see a media person involved in such crimes.
Here's what people have to say about the Child Labour & Abuse Controversy!
Lifafa ne apna rang to dekhana hi tha haram ka pesa haram k kamo main hi istemal hota hai'#GharidaFarooqi https://t.co/DWKMIybDrb

— AH〽️EDツ® (@_ahmmeddd) July 24, 2017
Strange !!!😯🤔🤨🤨
Why did she confine her? @GFarooqi I believe u should clarify it immediately if it's a rigmarole.#GharidaFarooqi https://t.co/CzvebwIMJ7

— M. Saad Zulqarnain (@MSZR_) July 24, 2017
Illegal confinement of teenage girl by #GharidaFarooqi is shameful and condemnable.
She has horrible face behind the mask#ShameShameShame

— waqar Hussain (@imwaqar_) July 24, 2017
What she meant From this was that take kids away from their parents and keep them in your house as a slave
G for Ghunda#GharidaFarooqi pic.twitter.com/Ge5FGWyGH4

— WOLF 🐺 (@furqanhoti_1229) July 24, 2017
#GharidaFarooqi has already blocked me. she is lacking guts to face Critics on twitter. She shd be behind the bars but this is Pakistan.

— Muzzafar Jalal (@mjzeegee) July 24, 2017
&She givs a lesson 2 others on morality in hr shows.Definition of double standard.She dnt evn deservd 2 b calld as journlist #GharidaFarooqi pic.twitter.com/lJEaTa7TBN

— Fasihuddin (@Fasih555) July 24, 2017
Shameful! Media channels didn't giving any news on #GharidaFarooqi's scandal. Trying to save blacksheep of their community. @MoeedNj

— Usama Siddiqui 🇵🇰 (@MUsamaSiddiqui) July 24, 2017

Stay tuned to Brandsynario for latest news and updates.