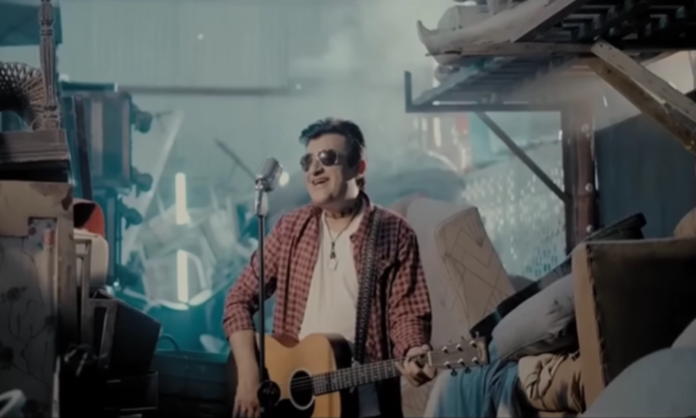 Pakistani actor, singer and comedy director, Jawad Bashir, has multiple other accolades under his belt with eight drama serials to his credit, where he has both directed and acted, two feature films, numerous advertising projects, and over a dozen songs. However, let's dive into the journeys that still have us hooked to his image as a former Ufone sensation, member of the classic spoof programme, VJ, and the star of a 90s band, Dr. and Billa—where he was called Dr. and Aiyaz Kidwai was known to be Billa.
In a conversation with Brandsynario, Jawad Bashir spoke of the contemporary state of the mainstream entertainment industry, a far cry from the era when creative freedom was more prevalent for drama creators.
Brandsynario: You've been in the industry for more than two decades, how do you view the current landscape of the Pakistani drama industry, especially after producing drama serials for PTV and Hum TV?
Jawad Bashir: I've worked with nearly every TV channel, and I can vouch for the fact that they all have dedicated people doing their best. Nevertheless, during our earlier years, private productions gave writers the liberty to craft a show of their choice. Writers could pitch their pilot and it would then get approved. Now, your pilot might differ from the pilot I'm developing, each based on our unique understanding of things. This led to a rich variety of content on the channels. Today, channels micromanage everything which affects diversity.
If you tune in to the TV today, you'll notice that most dramas have striking similarities, even on the top TV channels. I've made dramas for Hum TV and others, and when I decided to watch some contemporary dramas, I found that, after watching six of them, I felt like I was witnessing the same story repeatedly. This uniformity is concerning to me.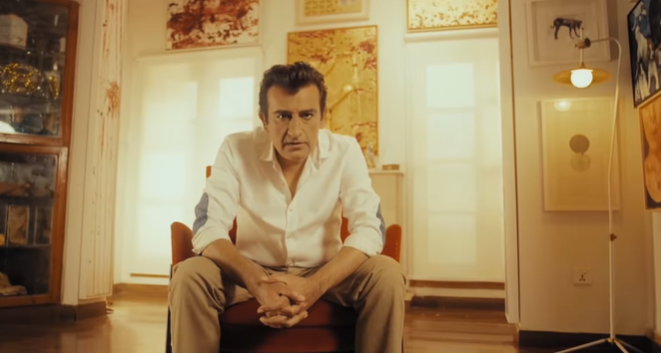 Jawad Bashir went on to suggest that content creators should have more creative freedom, drawing a parallel with YouTube's innovative approach.
The conversation deepened with follow-up questions about how Jawad Bashir sees the industry and how he expects to be seen.
Brandsynario: What's something the entertainment industry has lost with the advent of social media?
Jawad Bashir: The audience's attitude has changed with social media. So when I speak of the time when I was a star, the audience really treated us like a star. A TV star then used to look larger than life. Now even a TikToker or a YouTuber is a star. The charisma of stardom is gone. The world has changed now. with reels and all, everybody is a star. I'm not talking against it, just stating facts.
Brandsynario: What's something you never imagine yourself doing?
Jawad Bashir: I've heard some people in the industry justify negativity in drama serials claiming it's necessary for awareness. However, I don't resonate with this perspective. I believe that if negativity is excessively featured in content, it can become normalized because TV and media have a strong influence on the public. So, I take a more old-school approach. I think entertainment should exist to entertain, and if you want to address serious issues, there are other mediums like documentaries or separate programs. If you still wish to address it in an ad or a drama then it should be done subtly. That's the main creativity. There's no creativity in bashing someone openly. True creativity shines when you work within boundaries.
Brandsynario: Would you say this is also your pet peeve?
Jawad Bashir: There's actually another thing I often hear filmmakers say, "Yaar falan cheez hit hogayi hai (this idea worked well)" and then ask why I don't make something similar. It even comes from viewers. If an idea worked well on the screens, then why should I make the same thing? This is what we call 'bhair chaal' (follow the herd). It's not about whether it's good or bad, but it should be unique. When I create something, it should reflect my style, not someone else's. Let Maula Jatt remain someone else's unique idea.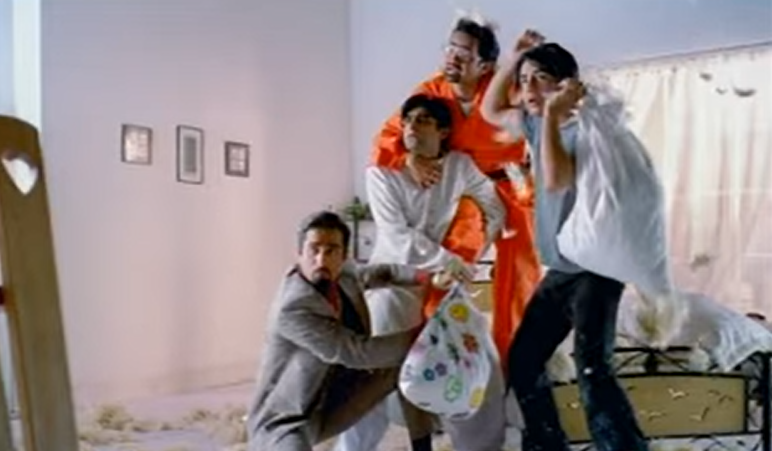 Brandsynario: How was your experience launching Ali Zafar?
Jawad Bashir: Ali Zafar's launch was a collaborative effort, not just my doing. It was part of our journey when we released 'Prito,' and Ali's talent spoke for itself. Ultimately, I believe in destiny. Many people provided input, but our target was never to launch someone or get launched.
Brandsynario: How is like with the old gems from Ufone, VJ, and Dr and Billa? Why do we not see you all together anymore or can we expect a reunion soon?
Jawad Bashir: Initially, there were five of us, all with distinct talents in directing, writing, and acting. There was Faisal Qureshi and Ahsan Rahim. We collaborated on the Ufone campaign for seven years, but we also needed to explore our creativity individually. Though we still work together. We're working on a film in the early stages so we cannot discuss it in detail, but we no longer place undue emphasis on 'creating.' We enjoy talking about ideas and possibilities, and sometimes, things simply fall into place.
Our VJ show was born out of the camaraderie we shared in our hostel days at National College of Arts (NCA), where we repeated our late-night conversations and banter on the TV the next day. We never did it to look cool.
We are also working separately in our own capacity as besides our group dynamic, I crave personal choice. My personal creative may be dark in some aspects too or funny in other, but I cannot do that in a group dynamic.
While we still hold the same intensity as individuals and team players, our creativity is different. If our minds align on numerous fronts to 80 percent, we also work individually to explore that remaining 20 percent.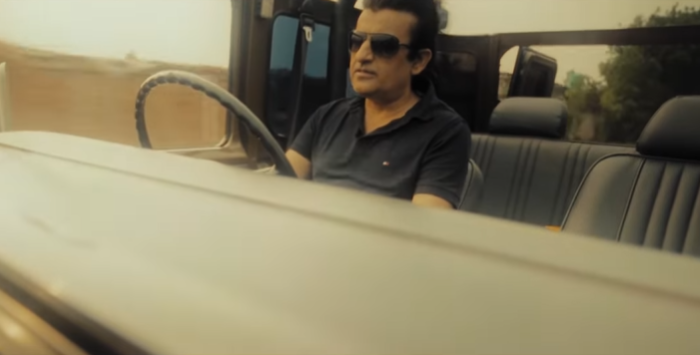 Brandsynario: We've noticed a shift in your music genre. Is this an attempt to rebrand yourself or show versatility?
Jawad Bashir: My identity was established twenty years ago. I just want to stick to it. That's all. I believe a true artist doesn't set out to create a masterpiece. There's no such thing as a masterpiece; it's the audience that elevates a work, not the artist.
And it's not about the shift from humorous to serious. Artists have various facets, and with time, they should reveal different sides of themselves. Comedy is a major part of me, but I also have a serious side. I recently released a somewhat melancholic song, Sajna, and it received a positive response. I decided to go for something serious because clients expect me to say something funny or put on a funny filter. While I do enjoy and deliver on those expectations, creating music independently lets me show these other facets to prospective clients.
Brandsynario: We've seen you in both directorial and acting roles. How do you position yourself in the industry today?
Jawad Bashir: I now approach the industry as an actor as I am less interested in directorial roles in the mainstream industry. If I do direct, I prefer doing so independently. Someone recently cast me in a film and I have signed it as well. It's a nice character that I'd like to play. So, for people, I am available as an actor.
Despite encountering a discouraging rejection at his inaugural audition at NCA, Jawad Bashir proceeded to conquer the realms of 90s and early 2000s entertainment and ads campaigns through his authentic self-expression.
Where do you remember Jawad Bashir from? Let us know in the comments.
Stay tuned to Brandsynario for latest news and updates.