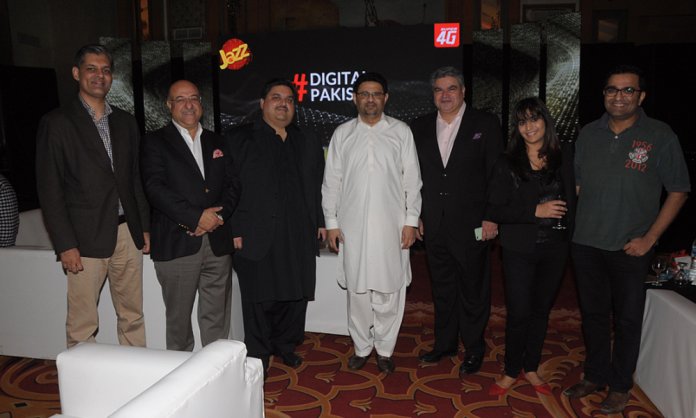 With the internet becoming a common commodity in Pakistan, a number of private sector companies in the country are aiming to digitalize. This will allow their customers to thrive in a digital economy.
Over the years, brands have launched various projects to promote digital innovation however most appear nothing more than promotional stunts.
If truth be told, only a handful of these companies are actually doing their utmost to support Pakistan's Vision 2025 – the action plan to make the nation amongst the top 25 economies of the world.
One such brand is Jazz, which has become the government's key stakeholder in the accomplishment of this goal through a myriad of digital solutions.
Being the country's largest telecommunication brand that connects every 4th Pakistani to the world, Jazz has the resources to bridge the prevalent digital divide.
The recently appointed Head of Corporate Communications and Sustainability, Aisha Sarwari, hosted a grand dinner in Karachi on behalf of Jazz to inform and educate regarding this facility.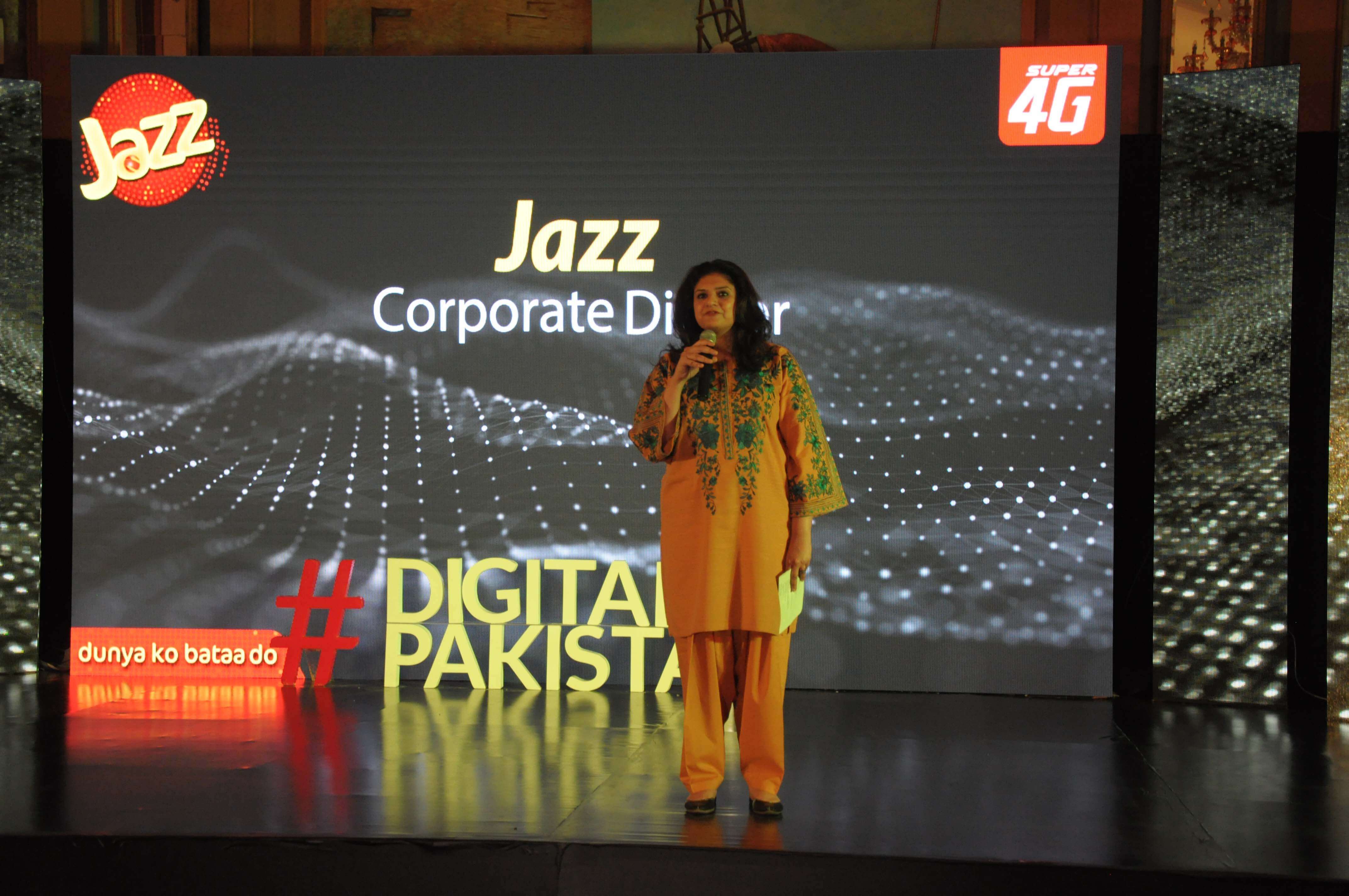 The evening celebrated the mobile operator's achievements and discussed a way forward in implementing the right digital policies for the benefit of the masses and industries.
Amongst the guests were the likes of Kamal Siddiqui, Director of Center for Excellence in Journalism and Miftah Ismail, economist, and politician.
The evening started with an engaging 'Pulse Check' activity, where the guests with were provided digital clickers and asked a series of questions to decipher their understanding of Jazz and its ecosystem.
In the end, it was clear, that most guests knew about Jazz's sustainability initiatives and a range of services on offer.
Following this interesting session, Aisha Sarwari took to the stage and invited Ali Mandviwalla, Managing Partner – Synergy Group; Rabia Garib, co-founder – ToffeTV; Jehan Ara, member PM's taskforce on IT & Telecom and president – Nest I/O; Leon Menezes. Professor of Practice at Institute of Business Administration, Karachi, George Fulton, journalist and communicator; and Afia Salam, a journalist for a panel discussion.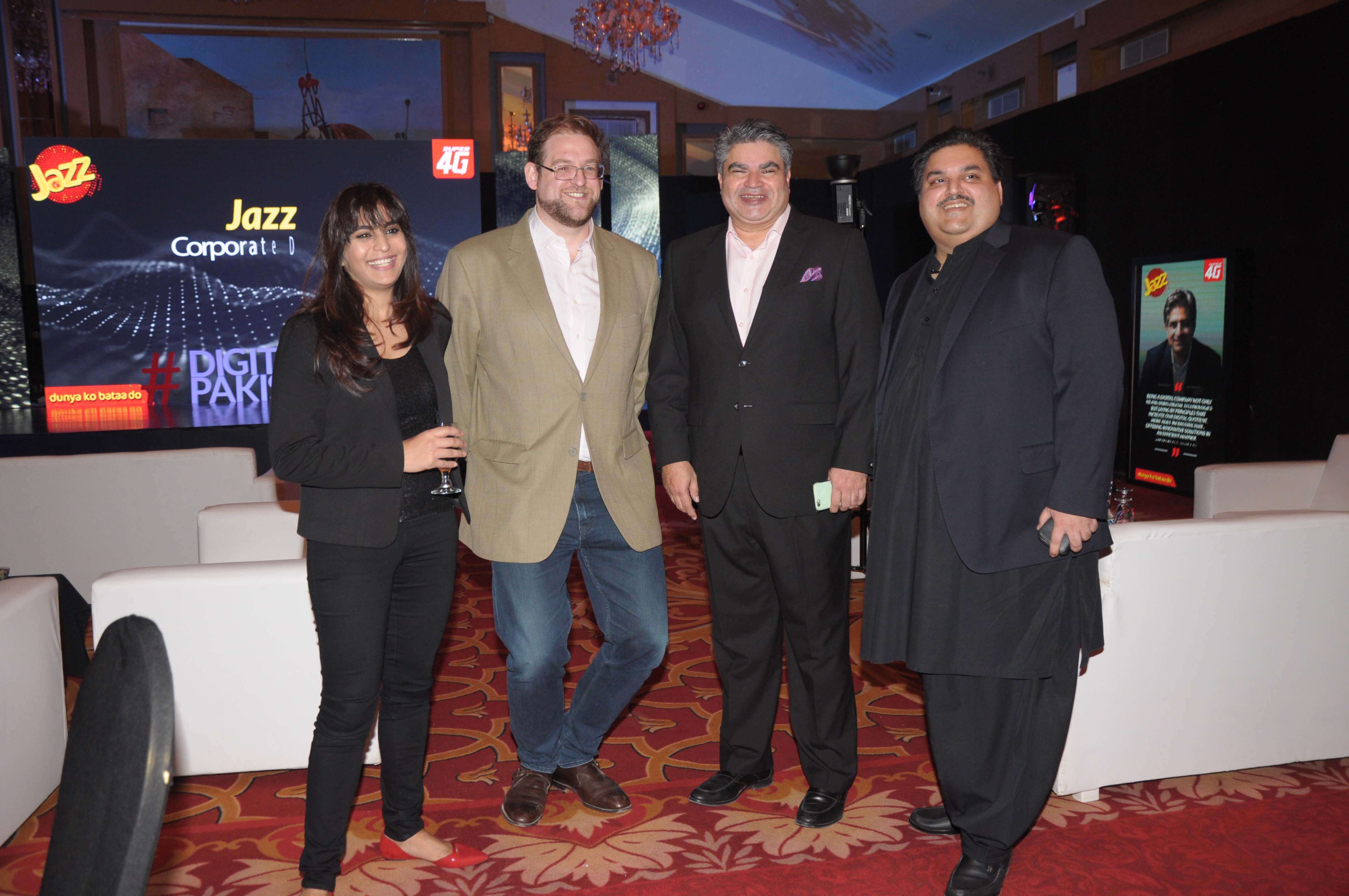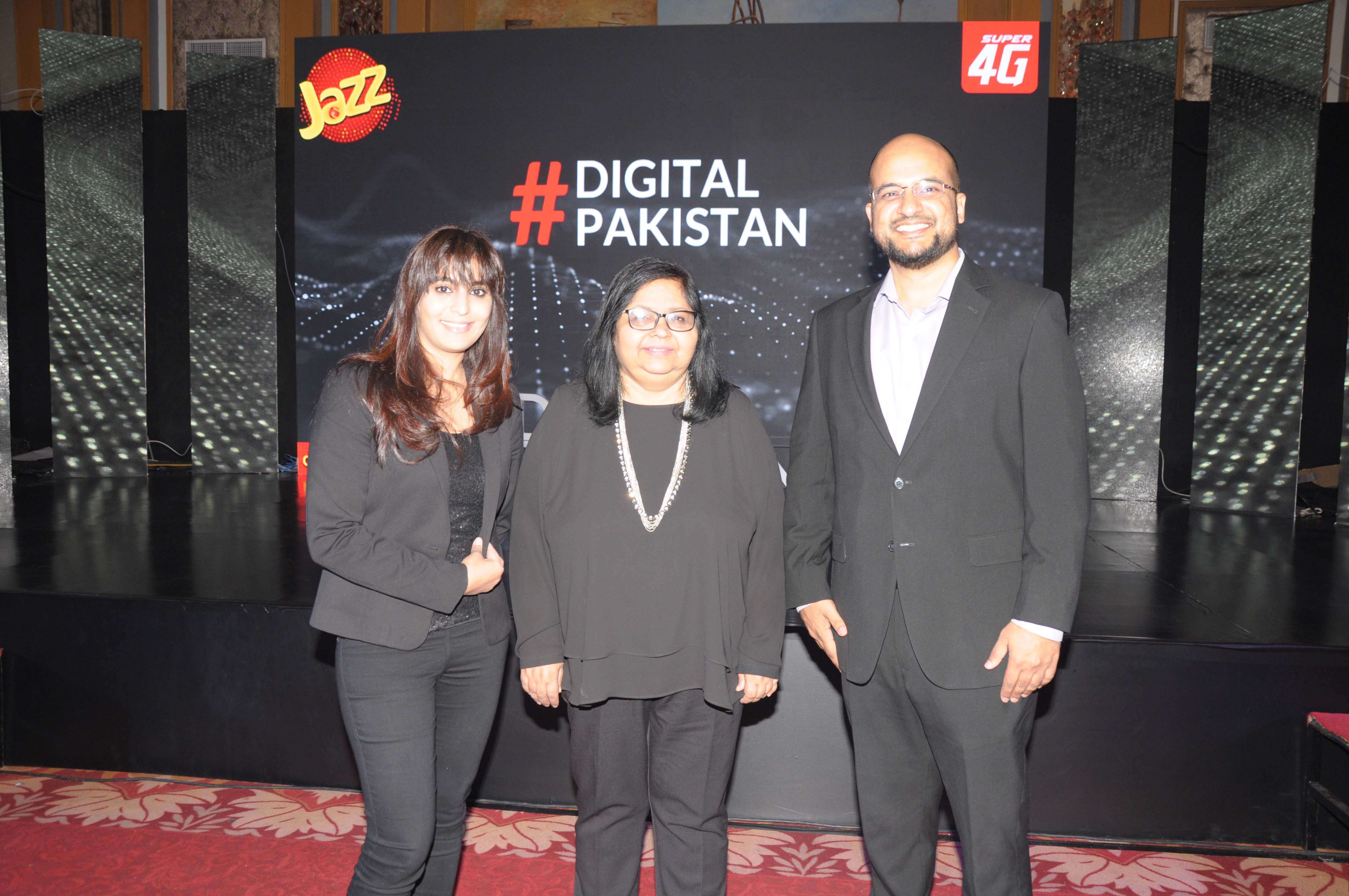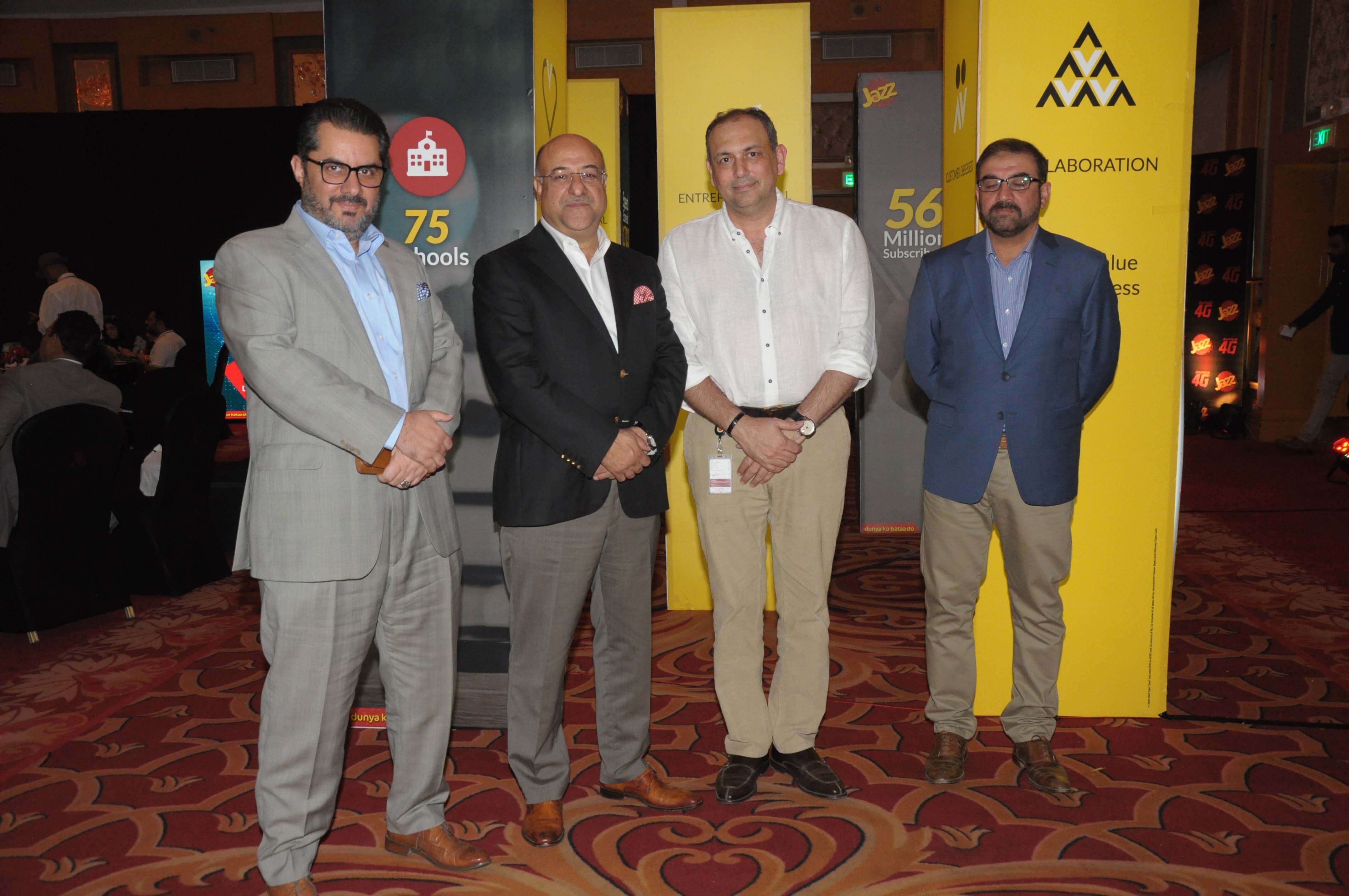 The insightful discussion revolved around the challenges of monetizing high-value content; creating consistent policy regimes for a Digital Pakistan and taking the internet to communities on the other side of the digital divide.
Following the panel discussion, two students from Islamabad Model School for Girls were invited on stage to talk about how the Jazz Smart School programme. The initiative has led to an increase in active learning through the use of digital tools.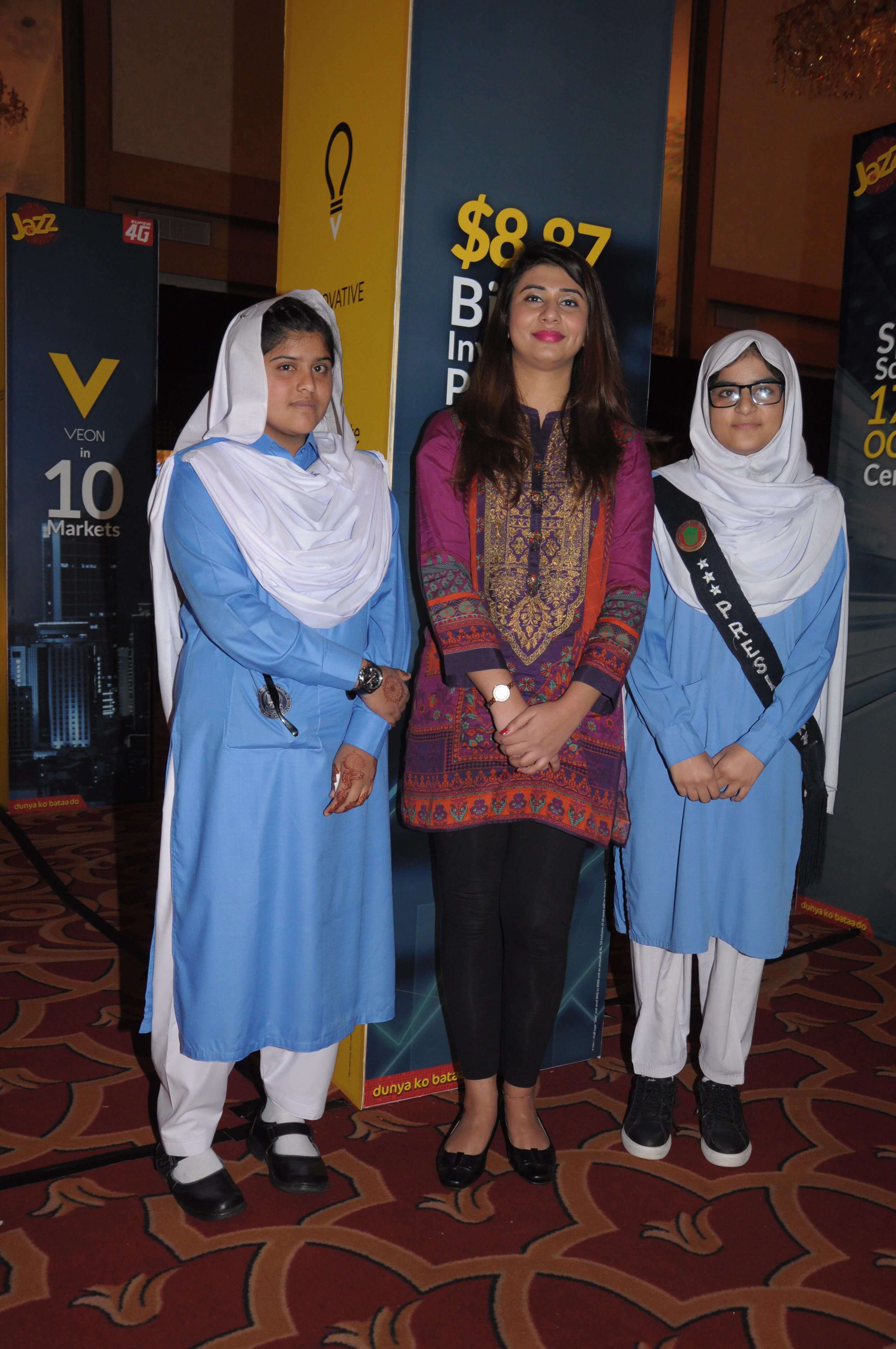 The evening closed with a networking dinner, where guests got to discuss ways in which they all can play a part with Jazz, in leading the country forward in an increasingly digital economy.