It is not often that we come across an advertisement that can break-through the clutter of the cliche wedding-themed TVC's that are we are generally accustomed to. The latest campaign by Amrelli Steels is making waves across social media. Titled, "Aap Ki Tarah Solid," the campaign's engaging storyline shows viewers the importance of standing up for what is right.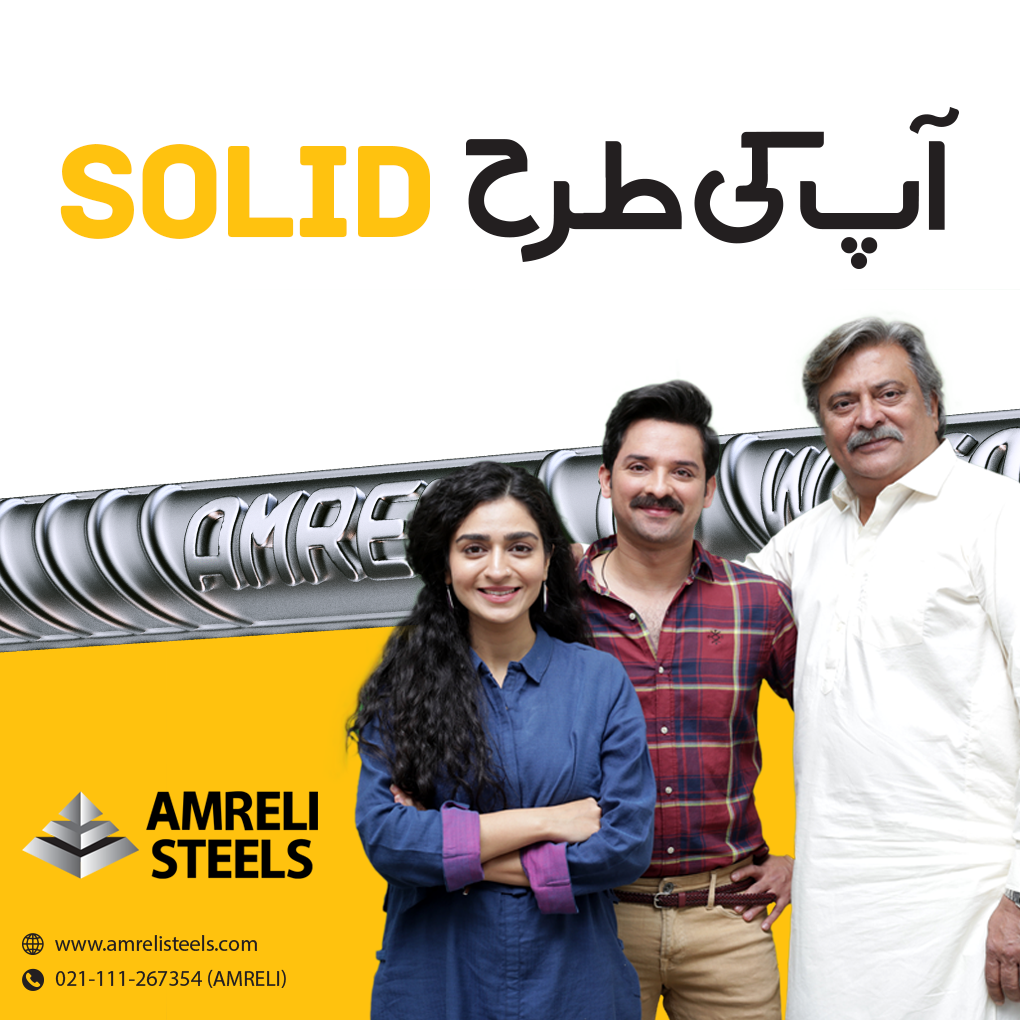 What is the 'Aap ki Tarah Solid' TVC about?
"Aap Ki Tarah Solid" highlights the story of a father played by the legendary Shabbir Jan and his daughter portrayed by (Hajra Yamin). In a country such as Pakistan, where the majority of the girls are discouraged from pursuing further studies, the TVC shows the viewers how a father does not pay heed to what people have to say and sends his daughter abroad for her education against all the odds. From the family's elders being upset over it to the societal pressure, he bears it all. We believe Shabbir Jan deserves the 'super-dad' title for this short yet emotional story.
Amrelli Steels' latest campaign revolves around the question:
"Kya aap 'Achay' aor 'Sahi' mai fark jaantay hain?"
The audience can see how Shabbir Jan does not differentiate between his children, how he boldly stands up for what is right at work instead of blindly doing what everyone else follows. He is not afraid to voice his opinion even though he may be the only one addressing it. We see him not agreeing to what his peers are doing at work; neither is he willing to use his friendship to secure a job for his son. These incidents promote a 'no-corruption' mantra and honesty.
Watch Amrelli Steels' Latest Campaign Here!
The beautiful ad has been produced by 'iDcreations Pvt Ltd' and has been shot under director, Zaheerudin, while the agency behind it is 'Aray Wah.' Actors Shabbir Jan and Hajra Yamin have stolen the show with their brilliant acting, which will have you hooked to the ad till the end.
We hope to see more of the national brands championing for the rights of women in Pakistan. It is essential to educate the masses through such eye-opening, and a vast audience sees thought-provoking ads as these through various broadcasting mediums. Where everyone else is busy following the on-going trend, the TVC shows us that it takes real strength of character and a strong personality to choose to do the right thing.
What do people think of Amrelli Steels' latest TVC?
The TVC was released on 5th June and had one 26,000 reactions on the Amrelli Steels Facebook page, while it has already been shared 11,000 times over the social media network with over 1,300 comments. People are all praises for the beautiful concept and well-executed storyline.
Here's what they have to say: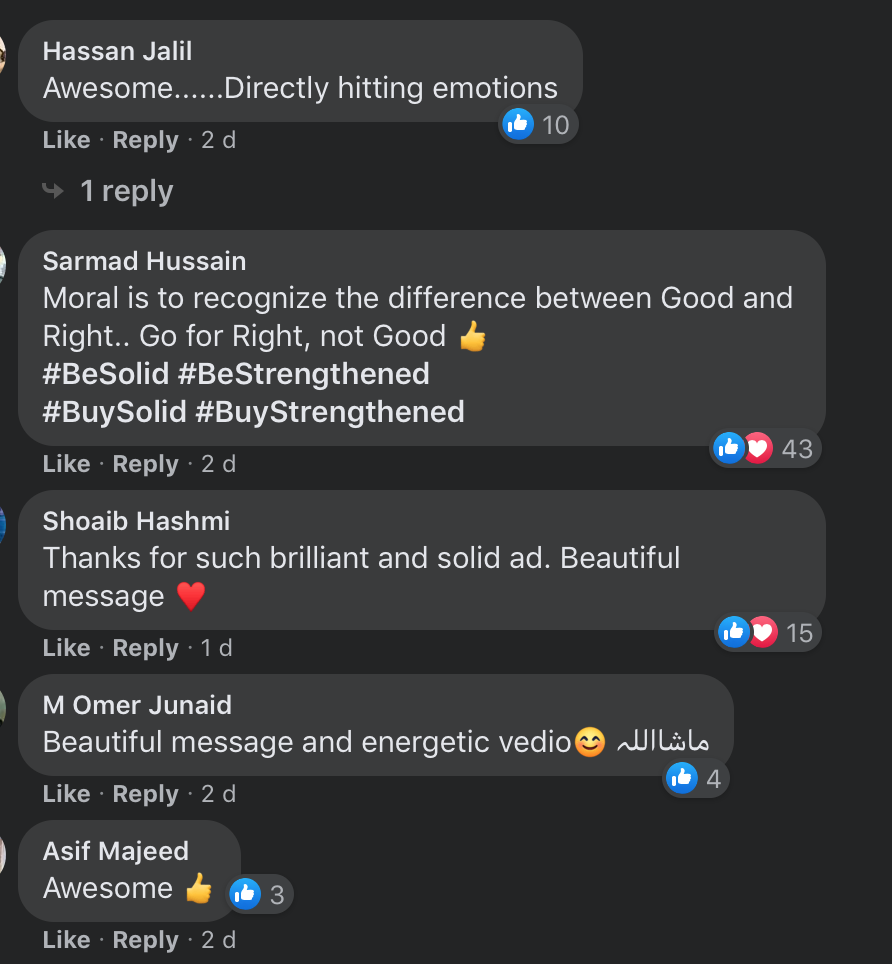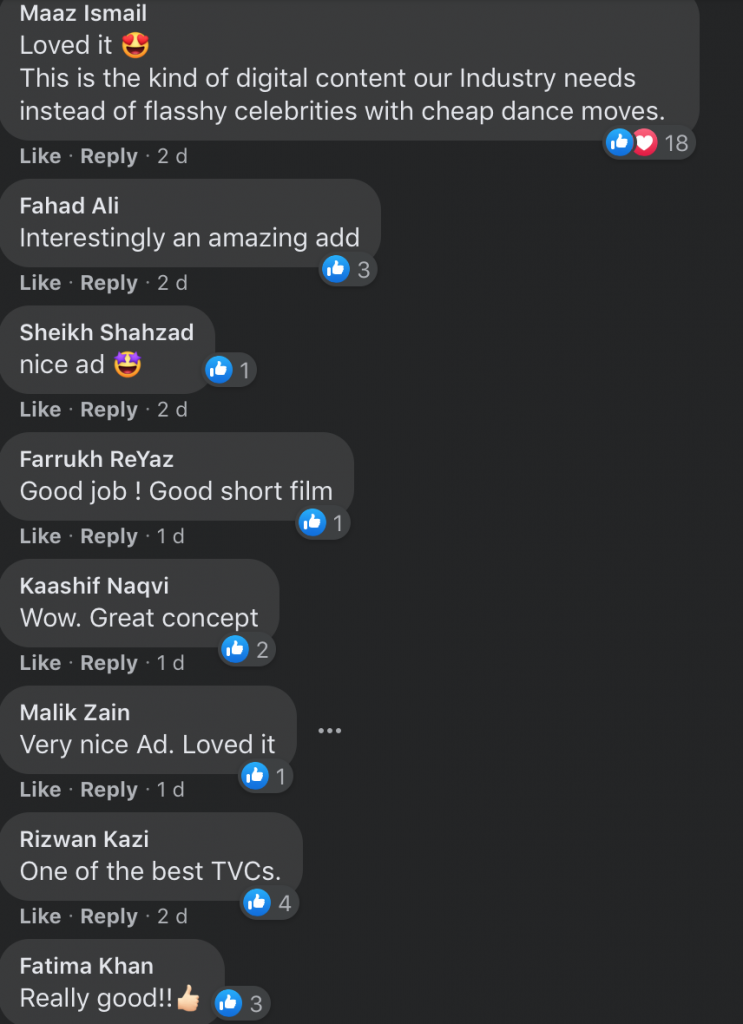 What did you think of the latest campaign by Amrelli Steels? Let us know in the comments below.
Follow Brandsynario for the latest news and updates.