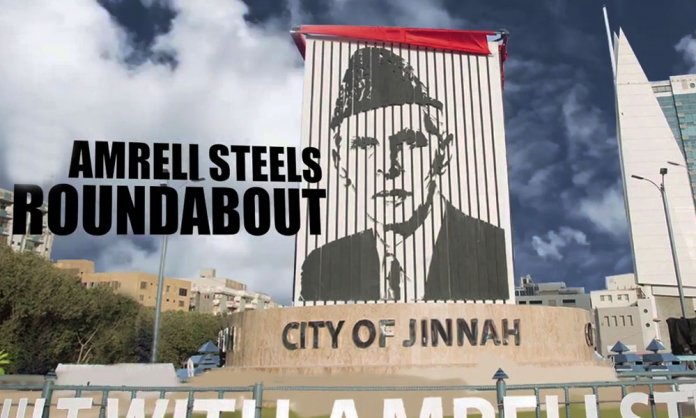 Independence Day celebrations in Pakistan have been getting increasingly creative and festive with each passing year!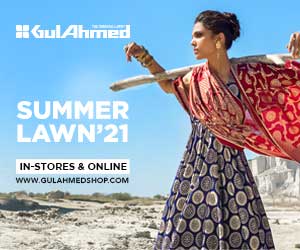 The patriotic spirit of the nation takes on a colorful green and white starting on the eve of the nations birth date and continuing on till the next day.
The crescent and star soar high in the sky with decorations adding to the beauty of our motherland.
Along with the enthusiastic citizens, brands too participated in the festivities and displayed their love for the land of the pure.
Amreli Steels also treated Naya Pakistan to celebrations like never seen before!
The Amreli Steels roundabout is located adjacent to Dolmen City Mall (Dolmen Mall Clifton). The 14th August celebrations kick-started with the national anthem followed by a fireworks display. In addition, Karachiites also witnessed a one-of-its-kind hologram show!
Paying homage to the founder of our nation, Mohammad Ali Jinnah, the holograms were used to create a virtual mannequin of the Qaid. He delivered the famous speech which marked a historic moment on August 14th, 1947 at the inauguration ceremony of the Pakistan Constituent Assembly as the clock struck 8 P.M.
Amreli Steels' tribute to the Quaid left everyone transfixed. The striking-life like image of Jinnah while delivering a speech was created using a technology that was seen for the first time by many spectators!
Mesmerizing all passers-by, the roundabout became an iconic sight to see!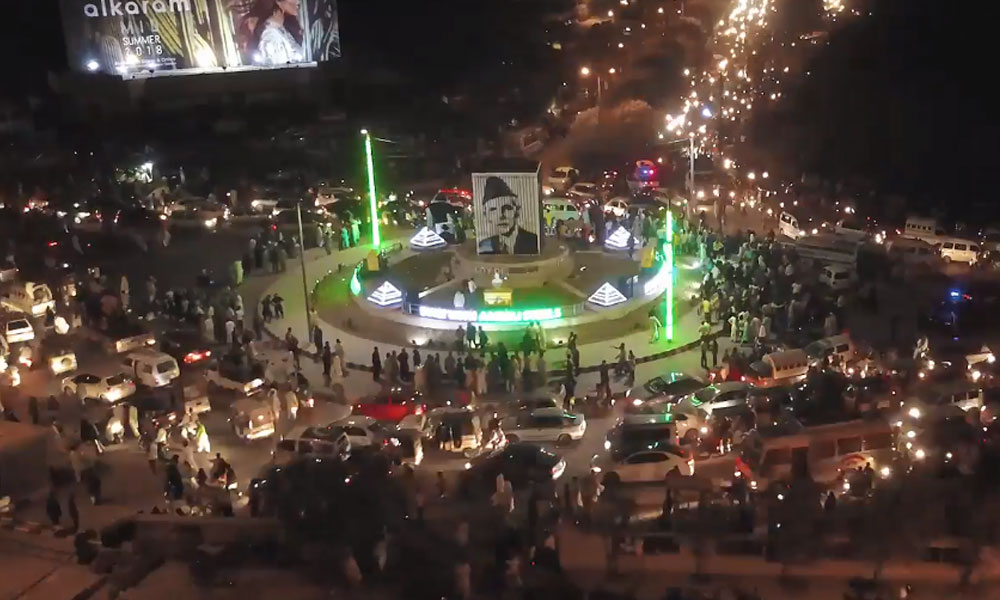 Saleem Mandviwala, Deputy Chairman of Senate, became a part of the celebration as well.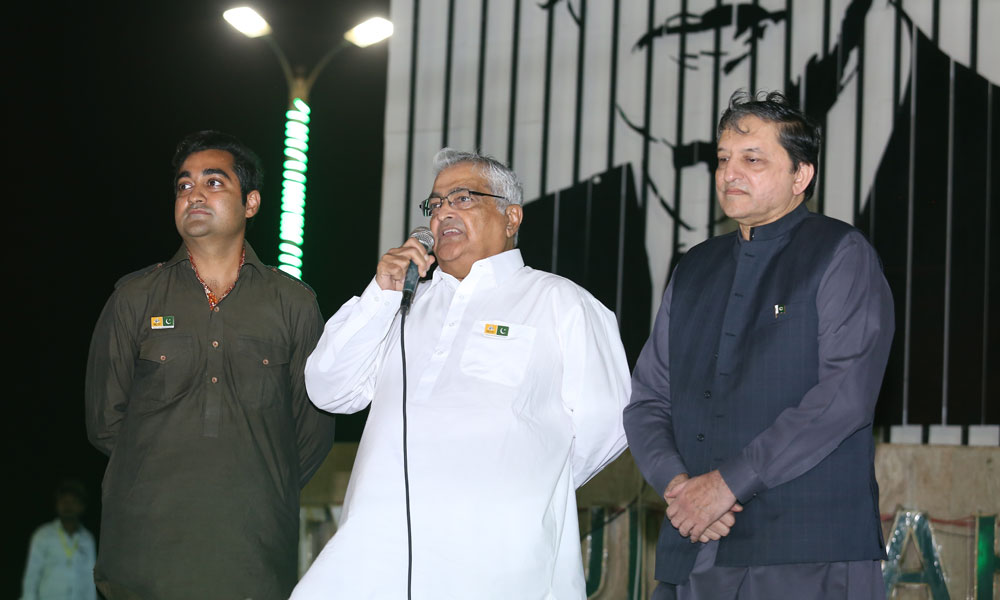 The roundabout itself is a dedication to Quaid-e-Azam and was inaugurated earlier this year.
It showcases 4 portraits of Jinnah made completely from steel bars of the leading steel brand.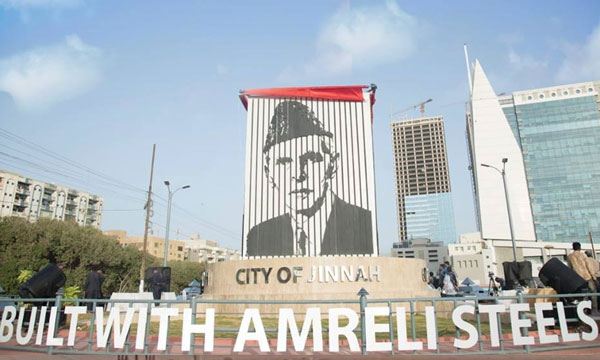 Feel like you missed out on the once-in-a-lifetime experience? Catch all of it right below!
[Video of fireworks and hologram show]