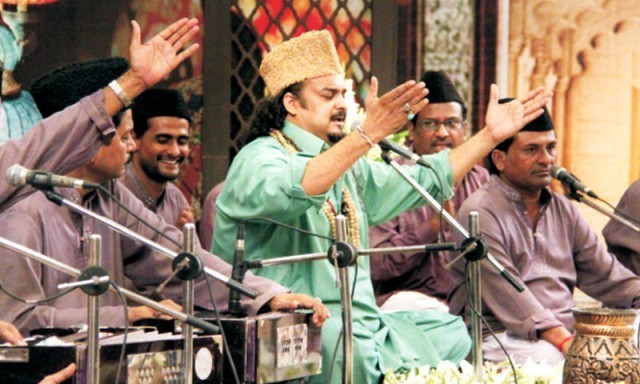 Pakistan's legendary Qawwali maestro, Amjad Sabri might have departed from the world but he left behind an entire lifetime worth of soulful music. The singing sensation was assassinated in a gun attack in Karachi on June 23rd, 2016.
Undoubtedly, the spiritual singer will forever stay in the hearts of his fans.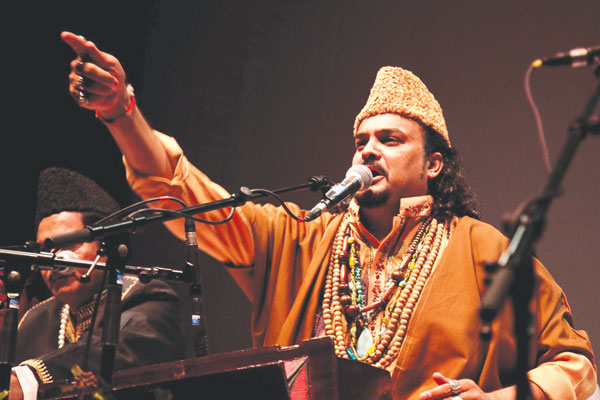 Successfully leaving his mark across generations, Sabri's rich baritone voice will continue to inspire millions of souls all over the world.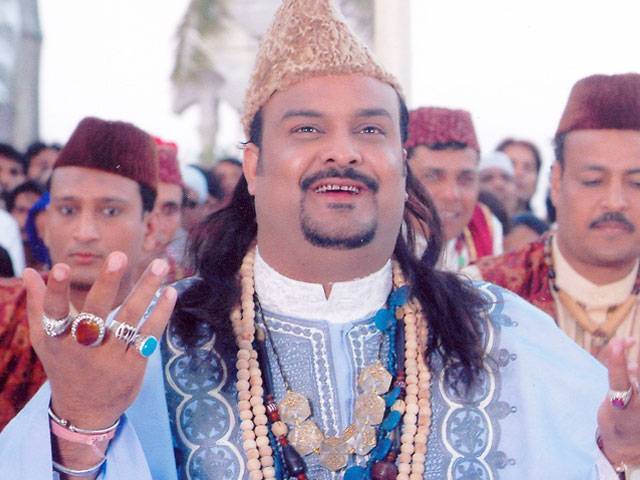 Let us remember the humble classical guru through his notable work and what he enjoyed the most- Qawwalis! Check out some of the most beautiful and memorable renditions of mystic poetry by Amjad Sabri that are no less than a mighty contribution to Asia's sufi art and poetry.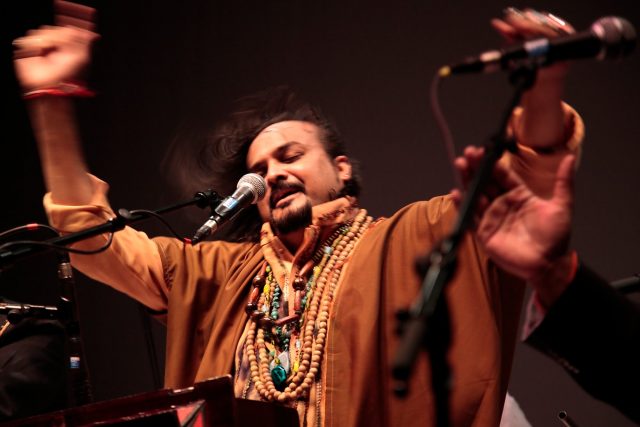 1. BHAR DO JHOLI
Probably the most loved tune of Sabri brothers across the subcontinent, the enthralling qawwali will manifold the true love of the Holy Prophet (PBUH) in you.
2. TAJDAR E HARAM
No matter how many times you listen to this emotive Qawwali, it always seems better and more powerful than the previous time. Pure bliss!
3. ALI KAY SAATH HAI ZEHRA KI SHAADI
The chant of "baaraat chali haidar ki rehmat ke saaye saaye" gives sweet pleasure and brings a smile to everyone's face, making one's heart flutter with joy and ecstasy.
4. KARAM MANGTA HOON
This great and soothing Qawwali in Sabri's deep, intense voice paints a beautiful picture of love and yearning for the Divine!
5. YA MUHAMMAD NOOR-E-MUJASUM
This is a must listen musical epic that sings praises of Muhammad (PBUH) and devotion towards his incomparable, lovable being.
6. MUN KUNTO MAULA
Sabri has truly mastered Amir Khusro's kalaam and delivers its linguistic beauty at its best. You will be in awe of Sabri's versatility in this one.
7. SAVERE SAVERE
An ode to Hazrat Khwaja Moeenudin Chishti, this Qawwali  is the anthem of the poor and Sabri has done utter justice to it!
8. KHAWAJA KI DEEWANI
Yet another love piece for Chishti, the qawwali is bound to put you in a trance with its spiritual power and aura.
9. BALAGHAL ULA BE KAMALEHI
This Naat penned by Shaykh Saad and sung by Amjad Sahab will transport you to the heavens and make you put it on repeat mode.
10. MILTA HAI KYA NAMAZ MEIN
This signature tune of Sabri deeply reiterates mysticism in prayer and will make you feel attached to the Almighty.
Rest in peace Amjad Sabri!