What if I tell you that you can now lose calories by playing virtual reality games only? Well, yes, you can.
You can ride horses in vast fields, race cars, or attack a helicopter without even noticing that you are working out on a bike.
This game is called VZfit and can be played on Oculus Quest or Go. You have to wear a VR headset, and then the harder you pedal, the faster your horse or car will go. To take a turn, all you have to do is turn your head to aside. Additionally, the game also has a little controller, which is used for things like shooting. It can be attached to the bike's handle.
Having fun doesn't make you tired
A scientific study concludes that you can work out without getting exhausted if you are having fun.
A study conducted by Brunie University says, "We hypothesize that VR technology induces a higher perceptual load when compared to music and control conditions, which prevent exercise‐related interoceptive cues from entering focal awareness."
It is because when playing a game, your mind is entirely focused on it. Your goal is to collect gems or hit enemy tanks.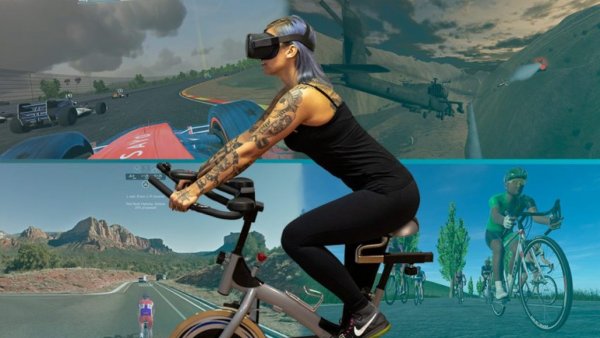 Not a gamer? 
You, my non-gamer friends, don't need to be disheartened. Because VZfit also features an Explorer game, which consists of about 10 million miles of Google Street View.
This is all my inner explorer wishes for, especially now, in coronavirus affected-world.
Can you imagine cycling in any city, an country? Yes, with VR gyms, you can cycle anywhere from the Great Pyramids of Egypt to Wall Street, the heart of New York.
It may look like VZfit has been created precisely for the kind of times we are dealing with, but that's not the case. It's been in works for over five years.
Every little problem
In the finished product, the company made sure that everything is perfect. They made sure that the game did not take long to set up, the gamer would not have trouble with a wired headset, and even motion sickness!
Because some gamers reported feeling motion sickness after 30 to 40 minutes of laying games, VZfit came up with another solution. VZfit offers many low-intensity games as well, where you will not feel motion sickness. For instance: the Explorer game will not require you to turn your head like crazy in search of the enemy.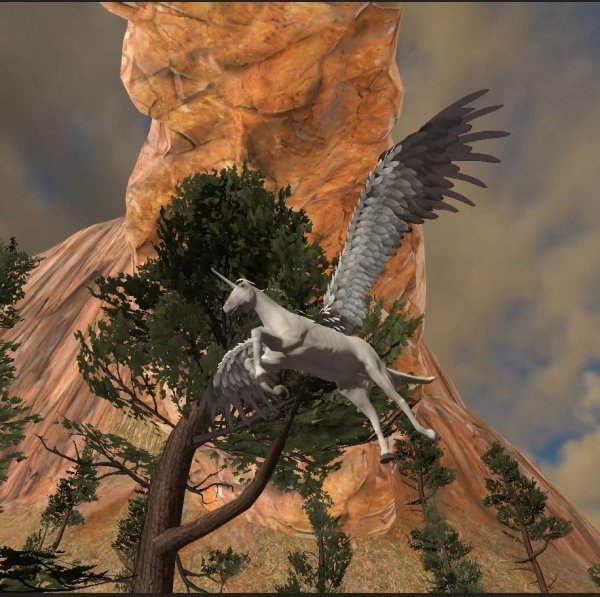 Excellent customer response on virtual reality gyms
VZfit says that they have received tremendous feedback from their customers. The customers report that they do not even feel exhausted.
Are virtual reality gyms the future?
It looks like the future gyms will have VR games instead of old boring treadmills and stationary cycles. We listen to music when working out because that is the only source of fun we have now. However, that seems to change shortly.
What do you think about the virtual reality gyms? Let us know in the comments below.
Stay tuned to Brandsynario for more news and updates.