Update: April 7th, 2020
United Kingdom's Prime Minister Boris Johnson tested positive for coronavirus on 27th March, 2020. However, he was rushed to the Intensive Care Unit last night as his symptoms for COVID-19 had worsened.
Announcing his health condition when he had been tested positive, here's what he said:
Over the last 24 hours I have developed mild symptoms and tested positive for coronavirus.

I am now self-isolating, but I will continue to lead the government's response via video-conference as we fight this virus.

Together we will beat this. #StayHomeSaveLives pic.twitter.com/9Te6aFP0Ri

— Boris Johnson #StayHomeSaveLives (@BorisJohnson) March 27, 2020
Informing the Queen about his health condition via a No 10 statement, it read,
"The prime minister has been under the care of doctors at St Thomas' Hospital, in London, after being admitted with persistent symptoms of coronavirus."
It further read,
"Over the course of [Monday] afternoon, the condition of the prime minister has worsened and, on the advice of his medical team, he has been moved to the intensive care unit at the hospital."
It continued: "The PM is receiving excellent care, and thanks all NHS staff for their hard work and dedication."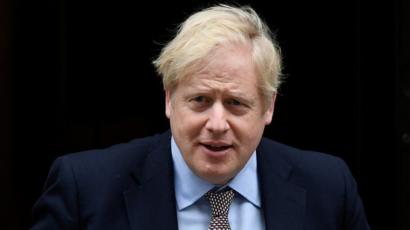 ---
---
Update: March 20th 2020:
Another day down and the cases of coronavirus are just increasing rapidly! Just recently, "Game of Thrones" actor Indira Varma has also been tested positive for coronavirus.
Here's what Indira had announced on her official Instagram account
Earlier, he co-star, Kristofer Hivju was also diagnosed with coronavirus and two days later, Indira was tested positive.
Moreover, Itziar Ituño, one of the core cast members of Netflix's Money Heist, announced that she was tested positive for coronavirus.
Here's what she Itziar had shared
Fame can afford a person a lot of privileges, but immunity to the coronavirus COVID-19 is not one of them. As some celebrities misguidedly don hazmat suits and face masks to safeguard themselves, others have commenced wisely self-isolating as a preventative measure.
Several are using their platforms to urge everyone to stay informed and take this pandemic seriously. But since no one is immune, several celebrities, athletes, politicians, and other public figures have been diagnosed. As the pandemic continues, we will keep this list updated.
Here's the list of popular people who have been diagnosed with the novel virus:
1. Kristofer Hivju
The "Game of Thrones" actor declared openly on Monday, March 16 that he had been diagnosed but that he has "mild symptoms of a cold."
2. Tom Hanks and Rita Wilson
Oscar-winner Tom Hanks announced on March 11 that he and his wife, actress Rita Wilson, tested positive for the novel coronavirus.
3. Idris Elba
This morning I tested positive for Covid 19. I feel ok, I have no symptoms so far but have been isolated since I found out about my possible exposure to the virus. Stay home people and be pragmatic. I will keep you updated on how I'm doing 👊🏾👊🏾 No panic. pic.twitter.com/Lg7HVMZglZ

— Idris Elba (@idriselba) March 16, 2020
The actor posted a video on his Twitter feed declaring openly to his fans that he tested positive for COVID-19.
4. Olga Kurylenko 
Kurylenko, an actress best known for her role in the James Bond film "Quantum of Solace," announced on March 15 that she had tested positive.
5. Francisco Garcia
A 21-year-old Spanish football coach Francisco Garcia died from coronavirus. He was already suffering from a form of leukemia.
More than 173,000 cases recorded globally are government officials, celebrities and sports personalities as authorities around the world grapple to contain the spread of coronavirus.
High-rise events like the annual Met Gala – often referred to as fashion's biggest night out have also been postponed due to the virus.
Stay tuned to Brandsynario for the latest news and updates.