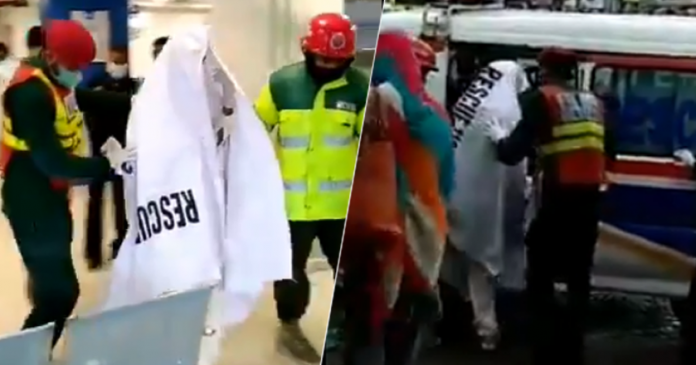 Videos have been circulating around social media which shows that a team of rescue workers have sealed a bank.
It is being reported that a male in the bank was a suspected Coronavirus carrier.
While some say the branch was Baker Mandi branch, Lahore, other are saying its Bakra Mandi, Rawalpindi.
Reportedly, the man has tested negative.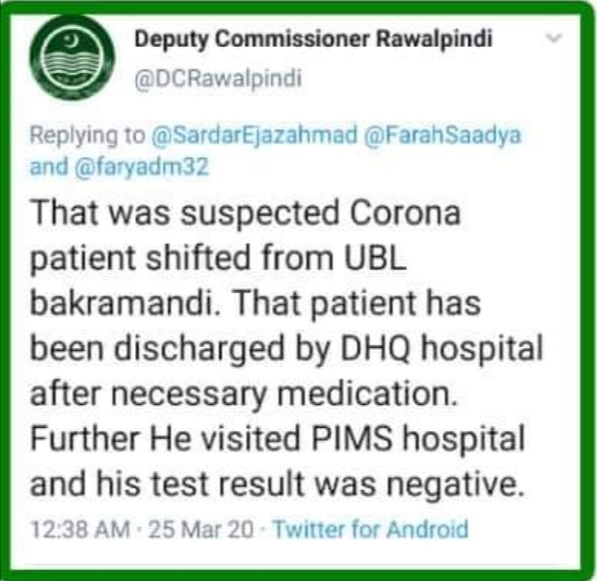 Rumours had been circulating that all employees of the branch were tested positive .
But, nothing official had come forth in regards from the bank itself.
In the videos, we can see only one male is escorted out with his face and body fully covered so that he cannot transmit the virus to another person.
Here are the viral videos:
Lahore branch baker mandi UBL
All staff corona positive branch seal pic.twitter.com/3KAKP5PgSe

— Sarfrazmirza (@Sarfrazmirza16) March 24, 2020
https://youtu.be/BjJ3eCTKcmI
We have reached out to the bank for an official statement. Meanwhile, it is very important to highlight that these employees are risking their lives working from their respective branches for customers.
It is important that bank operations continue so that transaction is carried out and life can go about.
There are more than 1500 UBL branches and about 15,000 employees who are dealing with many individuals, many of them who may be infected.
Banks can take precautionary methods to protect their employees, however, you can not stop the inevitable. But, what you can do is be responsible citizens, stay home, opt for online transactions, use gloves and masks and follow guidelines set by authorities to keep yourself, your family, and others around safe.
This is an updating story.
Stay tuned to Brandsynario.