Alizeh Shah must have thought she'll leave her fans with a goodnight melody, hopefully they will enjoy it. However, her wishes did not get fulfilled and backfired in the worst of ways. Why do netizens dislike her singing?
DreamNote's Song Gets Covered
DreamNote's song Waqt Ki Batein is an experience within itself. There are rarely songs that transport you to another place and move you to your core. This one is one of them so if you haven't heard it so far, this is your cue.
However, before you listen to the original, get a taste of it from its cover. The song was covered by none other than Alizeh Shah, the rising Pakistani actress. 
Alizeh Shah's Singing Skills
Alizeh Shah is a stellar actress and she proves that with each performance she delivers. However, the star is also dabbling into the music industry by producing her songs. Take it as a hobby, she also likes to upload singing videos sometimes.
View this post on Instagram
As such, she covered a small part of the said song and uploaded it for her fans. Dressed in an adorably cherry nightsuit in the video, Shah is confident and pours her heart into the cover. Unlike others Alizeh Shah also keeps the videos light and funny with her expressions, her connectivity to her fans and also camera zoom-ins!
Netizens Are Not Impressed
However, netizens are simply not impressed. What can we say? They're a tough crowd to please. Alizeh Shah's cover of DreamNote's song was not welcomed with open arms. Instead, she became the victim of a whole lot of bashing.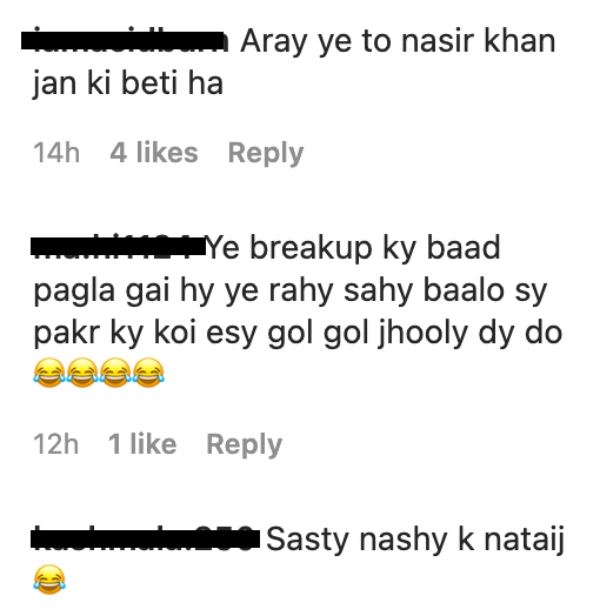 Accusations of being on cheap highs, simply being crazy or attention-seeking all came raining down on the star. P.S. why is Nasir Khan Jan being roasted so much? Here's a preview: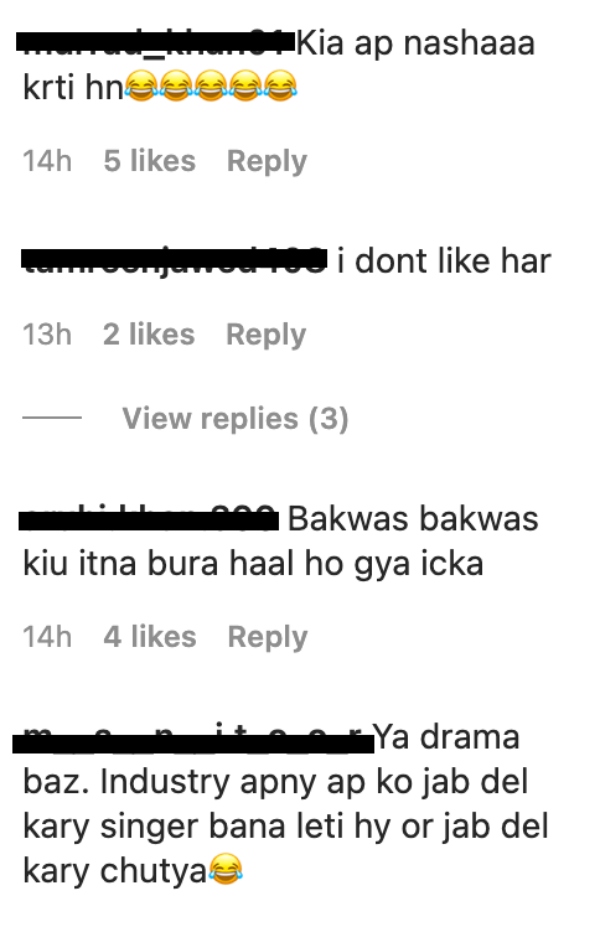 Listening To Voices
Truth be told, while Alizeh Shah's singing may not be as good as Celine Dion's, the girl has got skills up her sleeve. She sings well. Maybe it was the song's effect provided that it's so subdued and composed that she winged it. Or perhaps she honestly does have a good voice. Why the hate nonetheless then?
Alizeh Shah also recently released a new song with Sahir Ali Bagga. The song called 'Badnamiyan' reached far and wide yet it did not pull in a lot of praise. To many, it seemed like a try-hard attempt by the actress to make her space in the music industry.
Stay tuned to Brandsynario for the latest news and updates.