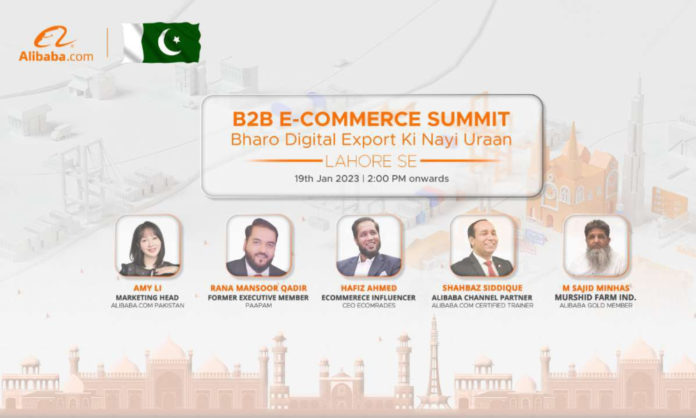 The world's largest B2B e-commerce platform, Alibaba.com, will bring together Lahore exporters on January 19, 2023, to raise awareness of the value of Pakistan's export business and Alibaba.com. The goal of this summit is to motivate regional exporters to go digital and online.
With the help of e-commerce giant Alibaba.com, the "B2B E-COMMERCE SUMMIT – Bharo Digital Export ki Nayi Uraan – Lahore Se" event will demonstrate the potential of Lahore manufacturers to sell their products worldwide. Lahore, one of Pakistan's largest cities and the country's engineering centre, offers several opportunities for SMEs in the car parts business as well as other industries including agriculture, food, and machinery.
A lineup of e-commerce and export specialists, including Mr. Rana Mansoor Qadir, a former executive member of PAAPAM, Mr. Hafiz Ahmed, an e-commerce influencer and CEO of Ecomrades, and Mr. Shahbaz Siddique, an Alibaba.com Certified Trainer, will speak at the summit.
Alibaba.com wants to offer its support for the expansion of Pakistan's e-commerce culture through similar events. Entrepreneurs, exporters, manufacturers, traders, and small company owners will all be under one roof at this B2B E-COMMERCE SUMMIT!
The Alibaba.com event is now open for registration. Interested parties please sign up here.