[Update]: Ali Zafar's tweet regarding PSL went viral earlier where he pretended to naive and said 'Ab mene kia kya?' (What did I do now?). This was in response to the singer/actor trending on Twitter right after the PSL Anthem launch. Some people did not appreciate the song and wanted Ali Zafar to present his own version.
Recently, PCB (Pakistan Cricket Board) announced that Ali Zafar would be a part of the opening ceremony, and that was a piece of long-awaited good news for his fans. However, the singer burst their bubble by making a tweet. He said he would not be performing at the opening ceremony.
I will not be performing at the opening ceremony.

— Ali Zafar (@AliZafarsays) February 14, 2021
Who knows if just his presence will be enough for the fans. But then again, Ali Zafar is not just a singer; he is a celebrity.
---
---
The official PSL anthem is out, and it has taken social media by storm.
The Big Reveal
The Pakistan Cricket Board has finally released the official anthem for the sixth edition of the Pakistan Super League (PSL6). "Groove Mera" is composed by Xulfi and Adnan Dhool and features the inimitable vocals of Naseebo Lal, Aima Baig, and Young Stunners.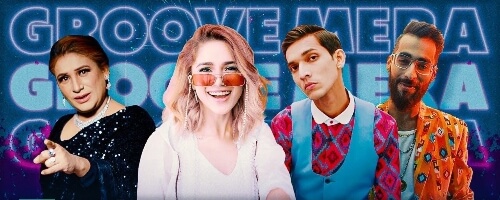 It's this cocktail of voices and their styles that has made this contemporary fusion piece stand out. As is expected, as soon as the PSL anthem was released, it sent the internet into a frenzy!
Where Did Ali Zafar Come From?
Much of the reactions that made their way onto social media sites were of disappointment. People had questions and reservations, as is the case with almost everything! However, within this flurry of reactions, Ali Zafar started trending on social media out of nowhere.
The actor/singer was tagged – or rather spammed – by social media users who requested "bhai" to be "hazir".
Finding himself trending out of nowhere again, the star was astonished and rightfully scared. He took to Twitter and asked his fans whether he should be expecting some trouble.
Check out the tweet by Ali Zafar
Ab kya ker diya mein ne?

— Ali Zafar (@AliZafarsays) February 6, 2021
What Do The People Want?
All it had to take was this tweet for his fans and followers to come pouring in with requests. People started requesting him to make either his own version of the PSL 6 anthem or to produce another one.
Ali Zafar enjoys a large fan following, and it is safe to say that he has become a household name in Pakistan. To that end, people simply objected to having a PSL anthem without his involvement! Many also came forth to mention his previous creations for PSL and their love for it.
Here's What They're Saying!
Psl fans to @AlizaD asking for anthem pic.twitter.com/dAyy43o9UJ

— A r s a l ⚡ (@its_arsal12) February 6, 2021
Ali Zafar while tweeting this pic.twitter.com/IJ2zljN9op

— LandaykaDicaprio (@Mr__Cobb) February 6, 2021
Bhai psl anthem kay sath hazir hon. pic.twitter.com/FNtNeeNXMC

— Azka.🇵🇰 (@azkahahahaha) February 6, 2021
PSL 5 And Its Craze!
Ali Zafar sang the anthem for the first three seasons of PSL, and all of them were massive hits. Last year, the anthem for PSL 5 was "Mela Loot Liya" by Ali Zafar. It also featured other massive names in the industry, namely Ali Azmat, Arif Lohar, and Asim Azhar.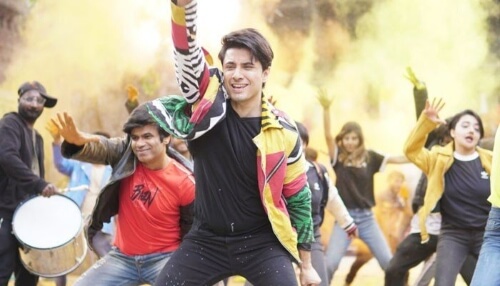 The incredible amount of requests for Ali Zafar also make sense, given that he led a whole campaign the last time around. From releasing snippets of songs on his Twitter and Instagram to asking people to send in their versions— it was a whole affair!
"Bhai Hazir Hai" has also become one of his most popular identifications.
Stay tuned to Brandsynario for the latest news and updates.