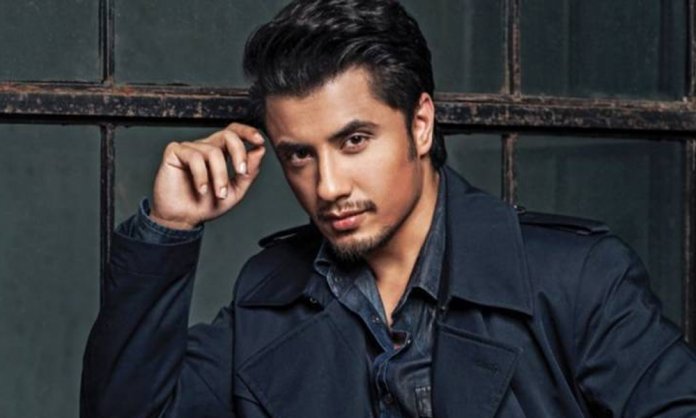 25th December, the day on which the Father of our nation, Quaid-e-Azam, Muhammad Ali Jinnah, was born. The man who served, and sacrificed all that he had for our country, Pakistan.
2017 marked his 142nd birthday and it was celebrated with much zest throughout the country.
Many politicians and celebrities celebrated this day, with utmost enthusiasm and patriotism.
The best performance of the day was the one by Ali Zafar, where he sang the National Anthem of Pakistan with great passion and fervor. The spirit of patriotism was quite evident in his tribute.
Watch Ali Zafar Sing the National Anthem Here!
Ali Zafar took to Twitter and shared the video with his thousands of followers
Moment of pride to be singing the national anthem. pic.twitter.com/VZLEJRIAp7

— Ali Zafar (@AliZafarsays) December 24, 2017
People were all praises over social media for the rockstar on singing the national anthem!
Raise your hand if you think this is one of the best versions of the Qaumi Tarana you've ever heard 🙋🏽 @AliZafarsays https://t.co/WBiUxnSGyO pic.twitter.com/ryoIcmyHEA

— AHI (@aamnaisani) December 25, 2017

What are your views on this awesomely sung song? Let us know in the comments below.
Stay tuned to Brandsynario for latest news and updates.