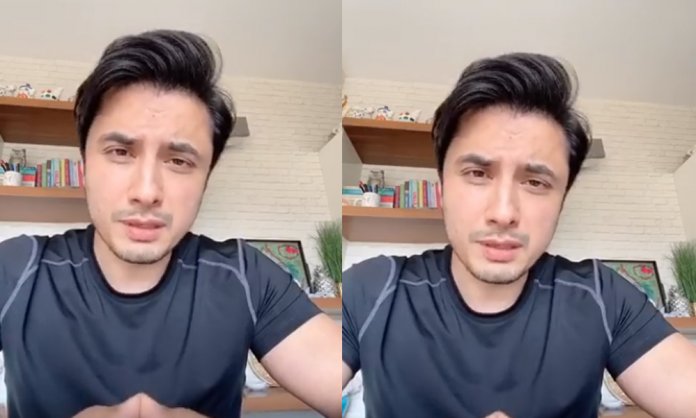 Ali Zafar has been wrapped around with controversy for the longest time now. The harassment case against him by Meesha Shafi has overshadowed his opportunities to work with bigger brands such as Pakistan Super League (PSL) 2020.
Last night, Ali Azmat was invited to Waseem Badami's show to discuss the fifth edition of PSL's opening ceremony.
During the conversation, Azmat mentioned that a rival artist had hired a team of bloggers (influencers) to raise controversy against the brand.
To which, Badami replied, "App Ali Zafar sahab ki baat kurahay hain."
The news was circulating on social media to which Ali Zafar responded with:
Zindagi me koi masla ho. #bhaeehazirhai pic.twitter.com/WgBzZgRo2u

— Ali Zafar (@AliZafarsays) February 21, 2020
Zafar took the help of satire to send the message across. He addresses everyone in the video saying if in case something doesn't work out for you, or an event (Hint: PSL) is not a success, it is probably because of me (Ali).
He then adds that he also has a lot of bloggers working for him. He is the one who has gotten President Trump elected.
While he is recording this clip, his song from the previous edition of PSL plays to which he responds, "Bund kurday bhai, Manhoos gana phr luga day daitay hain baar baar."
For more news and updates, stay tuned to Brandsyanrio.