Ali Zafar has won hearts yet again but this time it's with a rendition of the iconic naat Balaghal Ula Be Kamalihi. Released only 20 hours ago, the video already has 378,000 views, yes, it really is that amazing!
Last Ashra of Ramadan
The last Ashra of Ramadan is the most blessed and intense 10 days of worship, spirituality, and devotion. As Muslims around the world remain steadfast for the night of Laylatul-Qadr, Ali Zafar's creation is only going to make us feel more connected with our faith.
The timing could not be better for his rendition of the iconic naat "Balaghal Ula Be Kamalihi". It simply sounds heavenly and has the quality of transporting you to a world of pure bliss.  
More About The View
In today's world, the video and its aesthetics holistically add to what the creation has to offer. Considering this is a naat and is a spiritual devotion, the video opens with a majestic aerial view of the Badshahi Mosque.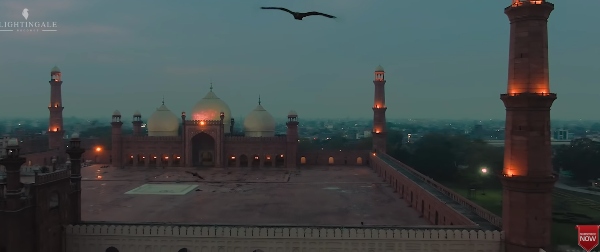 Ali Zafar stands in front of it on a patio full of fairy lights, dressed in white and accompanied by other qawwals and instrumentalists. What is even more incredible is Ai Zafar reciting the naat at dawn, just before the sun sinks and the audience can see the shadows of the mosque behind. This video is truly an experience.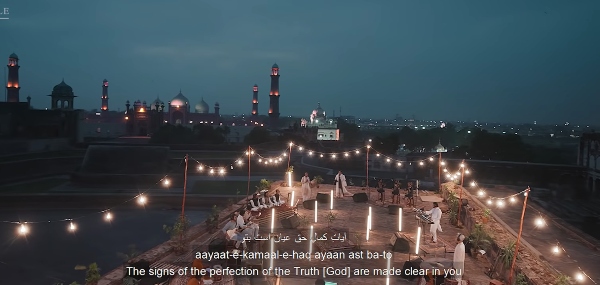 The video also ends with a poignant note in the loving memory of Ghulam Farid Sabri, Maqbool Ahmed Sabri, and Amjad Sabri. These legends performed this multilingual naat based on Kalaam by Hazrat Bedam Shah Warsi which now Zafar covers.
Ali Zafar Shares It With Love
Zafar also shared this rendition with his fans via Instagram. His caption is heart-warming. It also shows the effect such incredible naats have not only on the listener but also on the person reciting them.
View this post on Instagram
Another Hamd-o-Naat
Earlier last year, Ali Zafar visited Makkah and Medina and brought that inspiration into his creations. He released a Hamd-o-Naat, stating, "What I experienced there cannot be described in words. A part of that I have tried to express in this Hamd-o-Naat."
This Hamd-o-Naat and the latest rendition of said iconic naat are both timeless creations that one can not get enough of. This Ramadan, though still distant and uncertain, has been beautiful. Atif Aslam's latest rendition of Jaan-e-Rehmat also won Muslims' hearts leaving us with another piece of devotion.
Stay tuned to Brandsynario for the latest news and updates.