Ali Zafar, the famed singer of Pakistan, is releasing a Sindhi song, and he's thoroughly preparing for it!
Awaiting The New Song
Ali Zafar has produced many incredible renditions under the banner of Coke Studio. Now he's all set to release a Sindhi song, and his partner is just as unbelievable. The 14-year-old singing sensation Urooj Fatima is accompanying him in singing this song!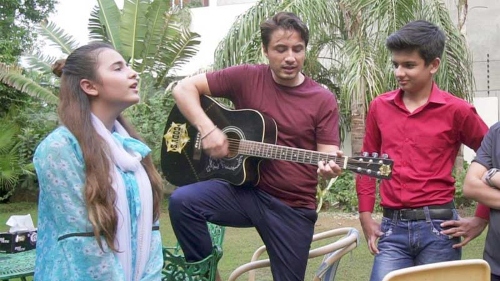 Previous Collaborations
Urooj Fatima and Ali Zafar have also previously collaborated. Their last song was 'Laila o Laila' produced with Coke studio. At the time, Urooj Fatima was only 13 years old, but she already had a collaboration with Ali Zafar under her belt. She hails from Balochistan, and so, Laila o Laila and the upcoming song come naturally to her.
How Is It Working With Ali Zafar?
Urooj Fatima is full of praises when it comes to working with the singer turned actor occasionally. She says he is hugely "humble" to work with. Urooj also expressed that it has been her dream always to record a song with Ali Zafar, so she's over the moon to do it for the second time.
Today marks the debut of a very talented young singer. The 12-year-old @UroojFatima88 from the beautiful Balochistan. Watch this to understand that boy or girl, why you should always follow your heart and dreams ❤️. #LailaOLaila #bts #Lightingalestudios #Balochistan #Folk pic.twitter.com/anZ8dsG4ET

— Ali Zafar (@AliZafarsays) October 11, 2019
Although Urooj Fatima could easily blend in with the Sindhi song, the two are recording, Ali Zafar could not. Zafar needed more time and practice before he could bring his melody and rhythm into the lyrics. 
Celebrating Cultures
Pakistanis should consider themselves extremely lucky when it comes to the diversity of cultures they can see within their very own country. All the provinces have a rich and distinct culture, ultimately making Pakistan incredibly beautiful. The culture of Sindh has some different markers, such as the language of Sindhi, Ajrak, and head jewelry (among others). 
View this post on Instagram
 Ajrak especially is a hallmark of any Sindhi. It is a unique form of block-printing found in Sindh. These shawls display special designs and patterns made using block printing by stamps. Over the years, ajraks have become a symbol of the Sindhi culture and traditions.
Check out how Ali Zafar flaunts his Ajrak during the shooting of his song. Obviously, if it's a Sindhi song how can it be without Ajrak?
Culture Appropriating
Cultural appropriation is when the culture of a more marginalised community is used for the benefit or amusement of another. For instance, when white people make dreads, they're using the culture of African Americans to enhance their own aesthetics. It's wrong!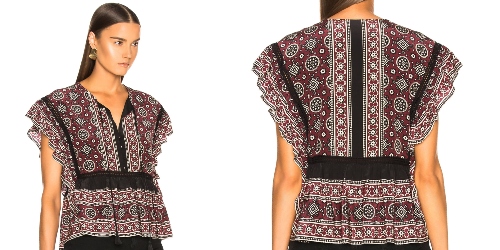 Similarly, whenever Pakistan's culture has been appropriated, Ajrak is one of the most common things that come up!
Stay tuned to Brandsynario for the latest news and updates.