Ali Xeeshan's latest collection has been the talk of the town and not for the best reasons. The designer has responded to the criticism, and his words have weight.
"Numaish" of What?
Ali Xeeshan's latest collection 'Numaish' was debuted at the Hum Bridal Couture Week 2021. It initially garnered a lot of support and encouragement from the crowd. Why you ask? It's because his display was dramatic – as is characteristic of him – with models pulling carts behind.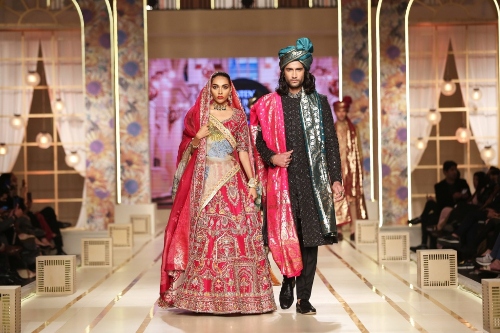 Moreover, it's because he spoke up against the dowry tradition that heavily weighs on the subcontinental rules. It was also in collaboration with UN Pakistan as part of their women empowerment campaign.
What Went Wrong?
Very quickly, his collection and his creations started going viral on social media. Is the lousy press still good? People began sharing screenshots of the designer's website on which his pieces were listed.
Many of the designer's outfits his collection shows range from Rs700,000 to Rs1200,000. Naturally, people started questioning: is this the designer who needs to be raising awareness on dowry when his clothes create another toxic environment?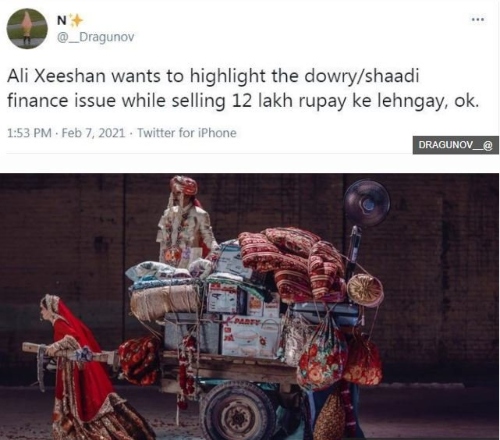 The Expensive Bridal Culture
This culture has become rampant in Pakistan. Families feel that the clothes of their daughters symbolize their financial status while the bride's dream of getting the most pricey Jora for their big day.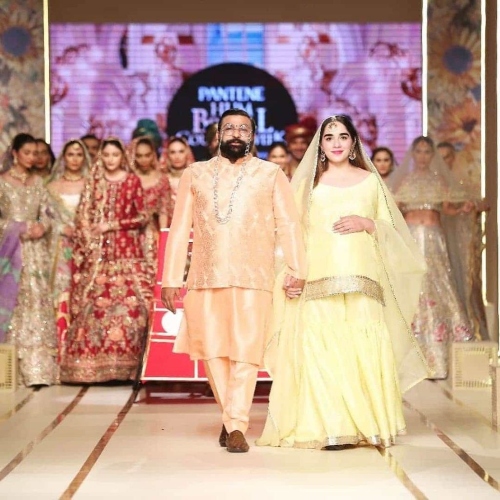 Is this not another culture that needs to be fought? The price of his pieces cancels Ali Xeeshan's campaign's effect.
"Educate Your Daughters; I can Sell My Clothes."
Responding to the criticism, Xeeshan said he changed his collection to female struggle to dowry. He narrated an anecdote that inspired him too.
"I remember last year a client's wedding was called off because one of the demands from the groom side was to have a gold-plated shaving kit," remarked Xeeshan.
Ali Xeeshan believes that if you can afford his clothes, be his guest. Otherwise, don't "feel pressured." He thinks his clothes' price is his business, which is very different from raising awareness on social issues. But the question remains: what does one do when his "business" is creating another social issue?
The designer also concluded by saying, "Agar meray say koi poochay keh mere kapray khareeday ya beti ko education de, toh beti ko education day dein. Mein kapray baich loon ga."
Stay tuned to Brandsynario for the latest news and updates.