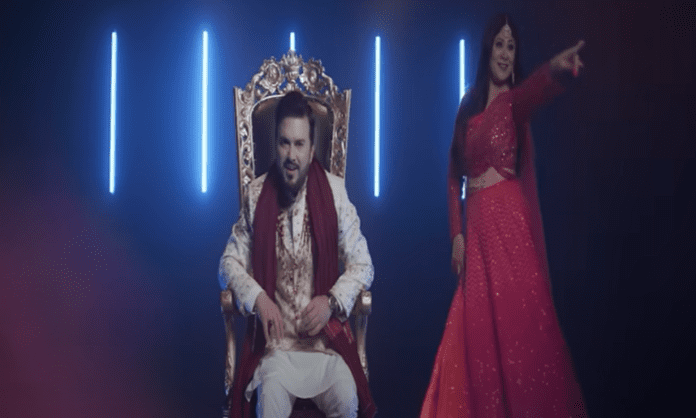 Pakistani singer, Ali Haider, has made a comeback with a brand new single Dholan Yaar. the official music video for this Urdu-Punjabi track premiered at a red carpet event in Dallas on September 29th.
Produced in collaboration with FunAsia Productions, the music video debuted in the presence of prominent figures, setting high expectations for what was to come.
Ali Haider's return to the music scene did not disappoint, reflecting his pre-hiatus musical style and taste. However, the collaboration with FunAsia did raise a few eyebrows.

The world of music videos has already been a sensitive arena for experimentation in Pakistan, as seen with artists like Ali Zafar and Daniyal Zafar, whose recent music video "Sushi// Woofer Paar De" sparked discussions about introducing of Western concepts despite it being a collaboration with Mykko Montana to avoid cultural appropriation.
However, we'll cut him some slack for opting for an Indian production house given that it was a gesture to bridge the gap between Pakistan and India, as declared in his interview.
However, Ali Haider's music video doesn't appear to require an elaborate approach with the music video, given the slow, romantic indie nature of the song with its Urdu-Punjabi lyrics, but the production house could've easily avoided a music video so mediocre.
Surprisingly, the lead dancer in the music video is none other than the CEO and Co-Founder of FunAsia herself, with Vaishali Thakkar also serving as the executive producer.
While we don't oppose people's aspirations to explore new horizons, it's important to remember that excelling in multiple areas, be it singing, acting, songwriting, or business ventures, often requires immense talent or substantial investments in production, coupled with the hiring of exceptional choreographers, stylists, and creative directors.
Ali Haider's video, unfortunately, doesn't showcase the best of dance moves, choreographed by Sudesh Nair. It's best to witness this for yourself.
Here's the full music video:
Even Pakistani celebrities like Hira Mani have failed miserably at trying new arenas like singing if popularity is something to go by. if there is anything to learn from the music video, it's how not to dance.
Read: Hira Mani's Singing Attempt In USA Fails To Impress Fans
There was no need for FunAsia's cofounder to take up so much responsibility and make a mockery of herself, unless the intention was to attract negative publicity. They did fairly well at that as the song bagged 1 million in 12 days.
It's somewhat disheartening to see artists resort to such publicity stunts when their potential is vast. Ali Haider, after all, is no stranger to Coke Studio's esteemed crew. He previously recreated several soulful songs with the studio, receiving the recognition he rightly deserved.
As for Ali Haider's part in Dholan Yaar, the singer shared his inspiration for this wedding song in an interview, where he revealed that the Punjabi part, though written by Mubashir Hassan, was his brainchild. The theme revolves around a girl urging her romantic partner to get her a gold chain, a concept that isn't entirely new as Indian rapper Jassi Manak has explored similar themes. Nevertheless, Ali Haider's vocals remain as soothing as ever, infused with a relaxed, romantic melody.
This comeback by the "Poorani Jeans" singer follows nearly a decade-long hiatus, which he attributed to personal commitments.
What do you think of the music video? Let us know in the comments.
Stay tuned to Brandsynario for latest news and updates.