Pakistani rapper Ali Gul Pir who has released some fantastic songs challenging power, gender discrimination, and other similar issues, has done it yet again. He has released a song called 'Tera Jism, Meri Marzi'. The song is a sarcastic statement to the haters of the slogan 'Mera Jism, Meri Marzi'.
Time to Speak Up
In recent times, women's issues have started to get noticed thanks to women realizing their worth. Knowing that they have been systematically silenced and kept in inferior positions, they decided to speak up. And whenever someone wants to acquire their rights, the people in power wish to suppress them because it would remove them from their thrones.
One such act where women decided to stand up for themselves is the Aurat March. In that movement, the members brought numerous placards. One placard had the slogan 'Mera Jism Meri Marzi' on it. Even though the literal meaning of the word jism is the body, it seems that it has been sexualized courtesy of some Bollywood movies.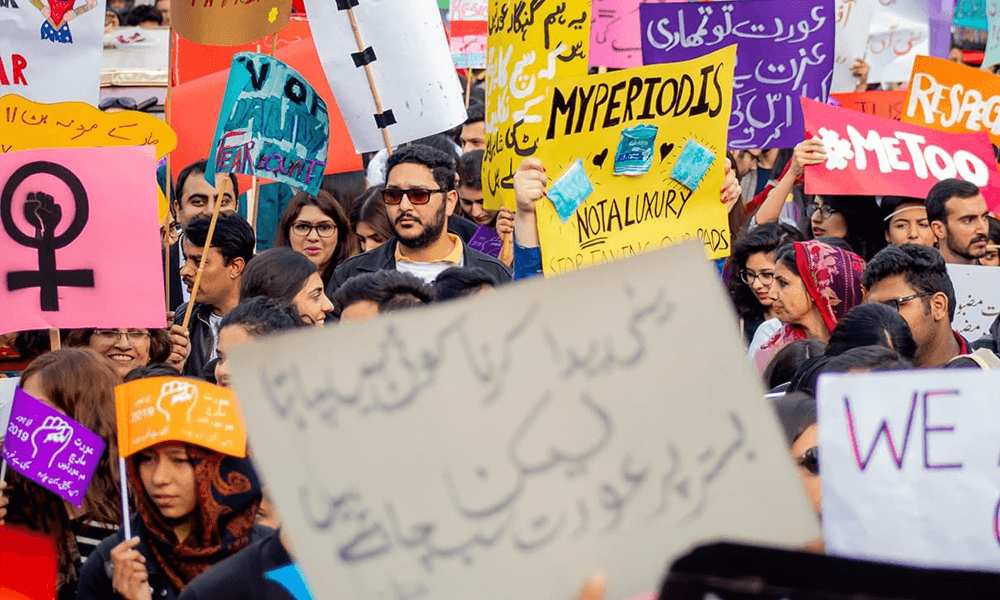 So the men who have been opposing the Aurat March have deduced the slogan as women wanting to have physical relations outside of marriage. In reality, however, the slogan means the woman having the right to exist.
Song by Ali Gul Pir
The song by Ali Gul Pir has lyrics that say 'Tera Jism, Meri Marzi'. This basically entails that all the women march haters cannot accept the original slogan because they believe they have the right to a woman's body and not the woman herself. The song goes on featuring a husband abusing his wife but at the same time harassing the maid.
After some time, when the abuse has gone beyond the limit, the song shows that the woman has decided to take back her right to exist. She lashes out at her husband, who had just beaten her to a pulp.
Making use of numerous slogans of Aurat March and the comments women face every day, this song by Ali Gul Pir is an amazing initiative to stand alongside women this women's day.
Stay tuned to Brandsynario for the latest news and updates!