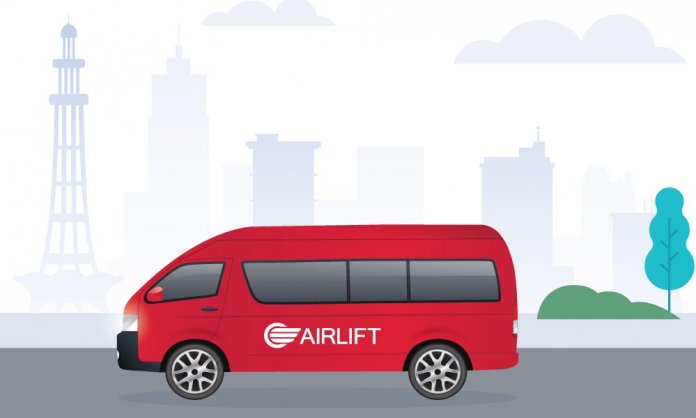 There's a new ride-hailing app in Pakistan and it's getting a wave of reviews from users already. The advent of popular ride-hailing apps Careem and Uber (which are now one) in Pakistan was great news for many.
Be it young working women who wanted to navigate the city without waiting for public transport on the roads, or anyone who needed a more convenient, comfortable way to commute to their workplace.
However, while both apps come with the options of cars, bikes, and even rickshaws, they did not include one of the cheapest and most widely used public transport service- buses!
Airlift – A High-Quality Daily Commute Bus Service
With fixed routes, timings and prices, Airlift is a daily commute ride app that lets users hail and track high quality, well-maintained mini-busses.
Not only does it let you ride to work, but its routes also include colleges and universities, making it equally ideal for working men/women and students alike.
Their buses and vans are clean with comfortable seating arrangements, and all the routes cost only PKR 49.
Moreover, their cost remains unaffected by the hike in petrol prices, which is surprising!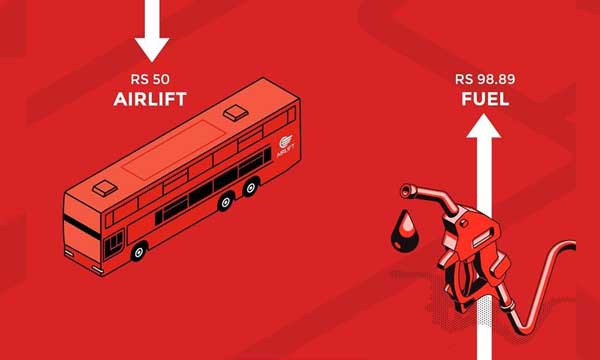 Airlift Routes
Currently, Airlift runs routes across most major areas in Lahore. You can view their routes on their app and also suggest new routes within the mobile application.
Moreover, you can also reach out to them at info@rideairlift.com if you have any questions.
Rave Social Media Reviews— Already!
The app was launched recently, in February of this year, and has already started gaining traction and appreciation on social media.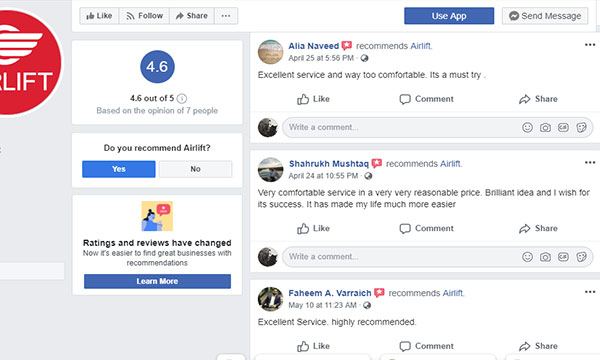 People are saying that it looks quite promising.
This new daily commute ride app called Airlift looks very promising. It can potentially disrupt Uber and Careem!

— Somaan. (@somaanulhaq) May 23, 2019
Some are even saying their travel time has reduced to half, all thanks to Airlift.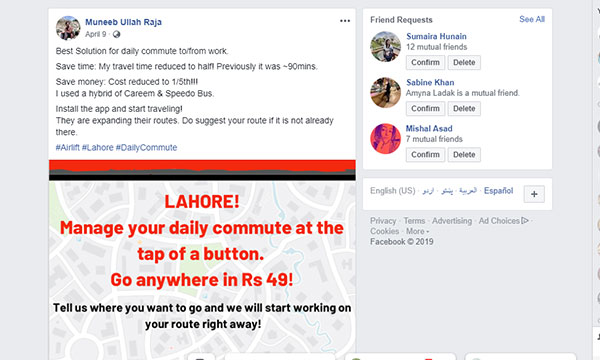 However, the app has currently only launched and began functioning in Lahore.
We hope that the ride-hailing app will soon begin operating in Karachi too.
Employees to be Paid Salaries Before Eid-ul-Fitr 2019: Sindh Govt
What do you think? Let us know in the comments below!
Stay tuned to Brandsynario for more updates.