Aiman Khan and her sister, Minal were a part of a major plagiarism scandal. They were accused of having copied designer Zara Shahjahan's work.
The accused has issued a statement on social media regarding the scandal and it is problematic. She has basically confessed to plagiarising by saying fashion trends exist to be used again.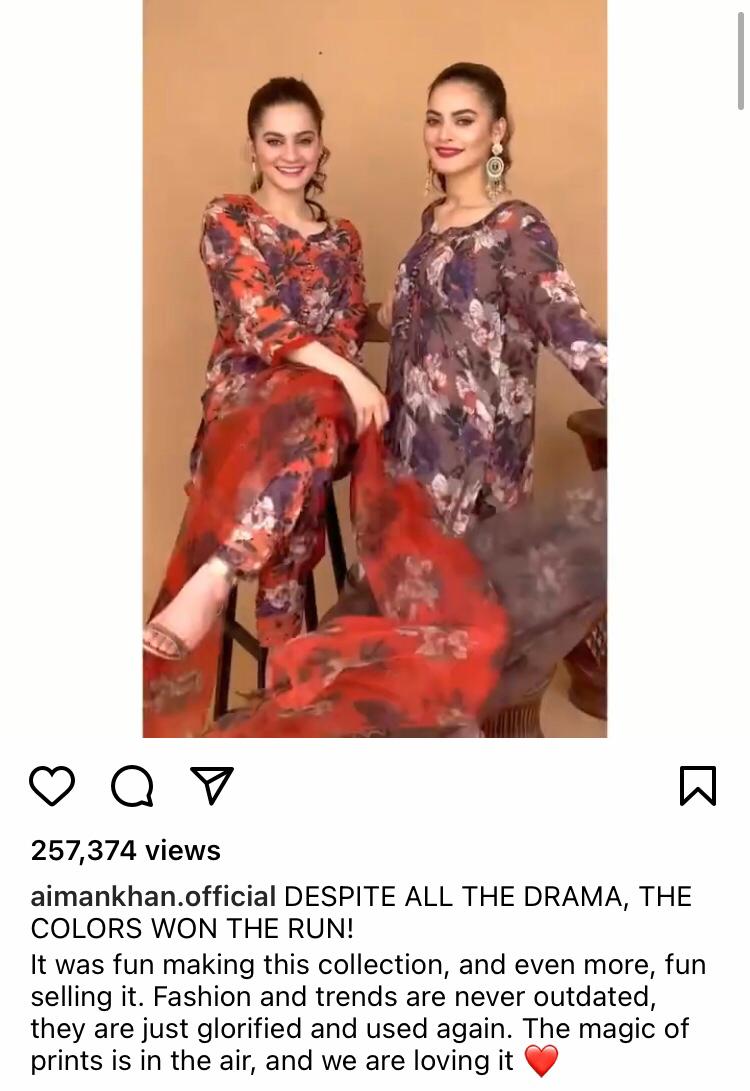 She says: "Despite all the drama, the colors won the run."
Seriously? You copy someone's work and just because your colors are bright, you think you won? That is some audacity!
---
---
[July 6th, 2021]: Aiman and Minal Khan have just launched their own Eid collection, good for them! However, do you know who this is not good for? Zara Shahjahan! The two actresses have copied the designs of the designer label after wearing it so much themselves.
About Aiman Minal Closet
The A&M closet was launched in early 2021 and has grown since then. Their page has over 374K followers which explains why celebrities open another business with their clout.

The A&M brand has a focus on our producing beautiful clothing collections that appeal to the everyday girl. Their 'about us' shows that they want to introduce something fresh, high-street and elegant in the fashion world. Though that is taking up a challenge, the two seem to be doing it. 
View this post on Instagram
However, since when did ripping off other designers become a part of their mission? 
Wearing Zara Shahjahan
Aiman and Minal Khan have supported Zara Shahjahan on multiple occasions. The two clearly love the brand. So much that Minal Khan wore a ZS outfit for her engagement. The burgundy floral print shalwar kameez with an organza dupatta is a classic ZS design and everybody knows it.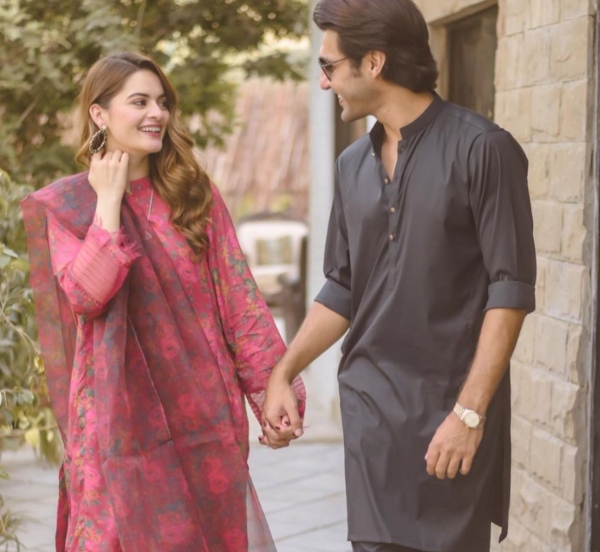 Zara Shahjahan is known for its floral prints and 90's-esque outfits with a touch of desi. When Aiman and Minal closet brings out collections that look exactly like that, what can one say?
Ripping It Off
Fashion bloggers have already started noticing the similarities between the two brands. The recently launched Eid collection by A&M closet is exactly ZS vibe. The mute florals, same print for shirt and shalwar and organza dupatta look very similar. It can not be denied that the concept has been copied.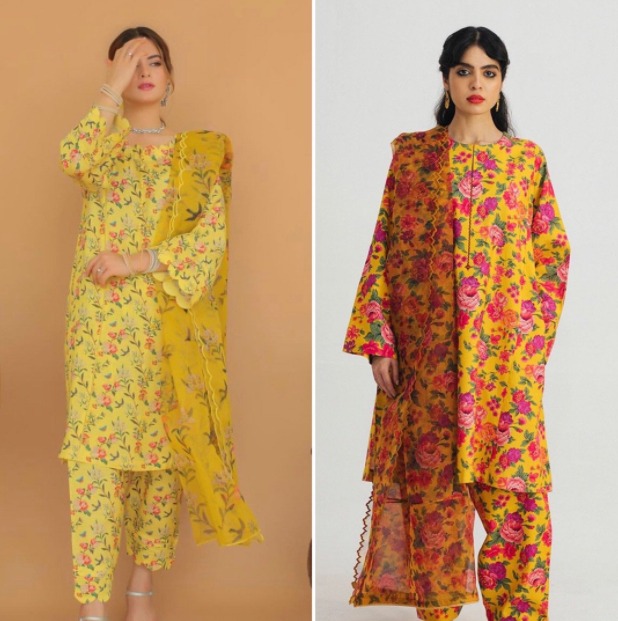 View this post on Instagram
However, the most shameful thing has to be that Minal Khan copied the very outfit she wore for her engagement. Being a public personality, how did they think people would not notice this? It is shameful at best!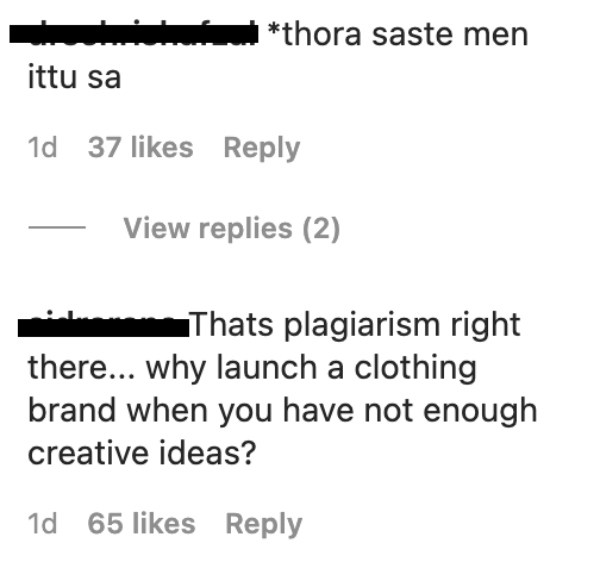 The Pakistani Way
Pakistani designers are notorious for copying designs. Every other lawn print and kurta will be exposed at one time or another to have been a copy of an international designer. 'Inspiration' is what Pakistani designers call this but we believe the definition of that will have to be revisited. 
We have so much potential if we look at the work we can produce and the designing etc. However, if we make it a rule to not copy, we can move mountains with our creative industry.
Stay tuned to Brandsynario for the latest news and updates.