Aiman Khan joined showbiz with her identical twin Minal. Both of them have proved that they are quite good at playing numerous characters. They have also opened their clothing brand.
Aiman was invited along with her husband at the Couple Show hosted by Agha Ali and Hina Altaf.
The Couple Show
So the concept behind this couple show is that Agha and Hina, the recently married couple, invite other celebrity couples who sit together and talk about their lives and what being in the industry means to them. And, of course, they play numerous derivations of the cliched Rapid Fire. So in this episode, the derivation involved Agha and Hina asking Aiman to give the first advice that comes to their minds.
When Aiman got the name of Mawra Hocane, she said that Mawra should gain some weight. For Aiman, Mawra was too skinny.
Aiman Khan and Body Shaming
Now, here is the thing. Aiman may think that she is saying this out of care, but it really is body shaming. Our society's problem is that fat-shaming has gotten some eyeballs, so when we think of body shaming, we automatically assume it is fat-shaming one is indicating. However, skinny shaming is also a phenomenon and very much a part of body shaming.
And being on TV, one has to be very aware of the opinions they make because the millions are hearing them.
Have a look:
https://youtu.be/JjZnDXFj-bs
Other than being aware of what we are saying in front of the masses, it is time that we start realizing that unsolicited advice is something we should all avoid.
And thankfully, the general public is becoming aware of that.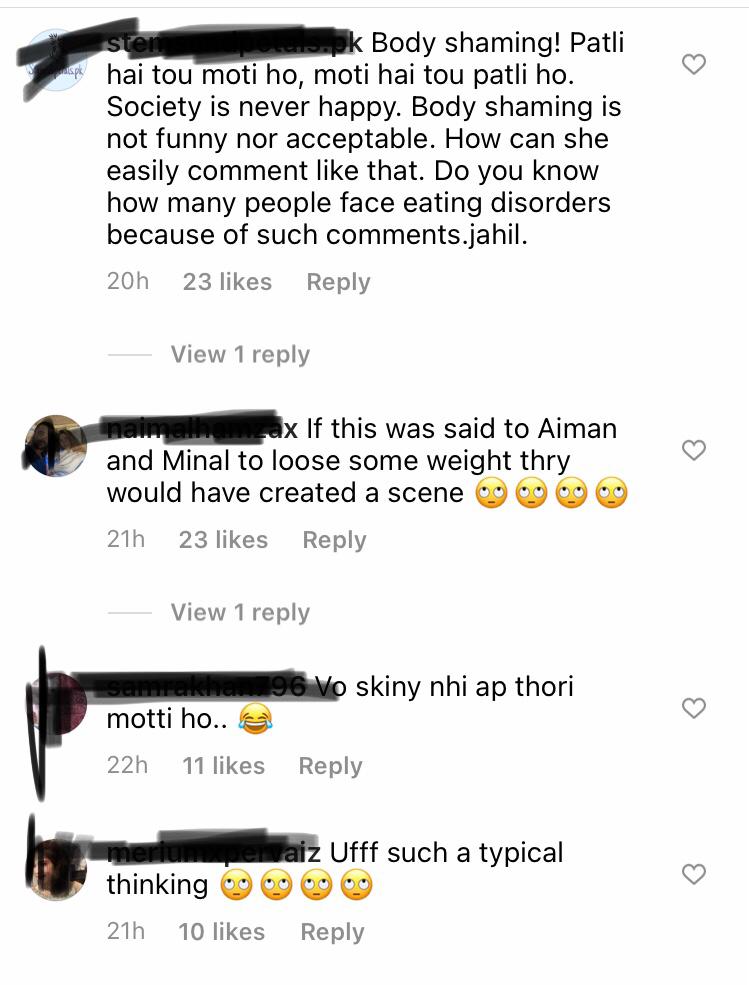 But the point is, should we really body shame Aiman as a response to her body-shaming remarks?
Stay tuned to Brandsynario for the latest news and updates!