It is always a form of rejoice when two people get married. It is a standing example of how love prospers and moves forward. Marriage is an expression and a gesture and it stays for a long time. It seems that Aima Baig has just confirmed her engagement to Shahbaz Shigri!
Such news between celebrities are always an interesting read. This is because their actions are broadcasted to a wide audience. So when anything happens, everyone turns their heads towards these celebrities. Just like that, a lot of heads are turning towards Aima Baig for her recent news. It is nothing negative or dire, it's actually quite delightful news.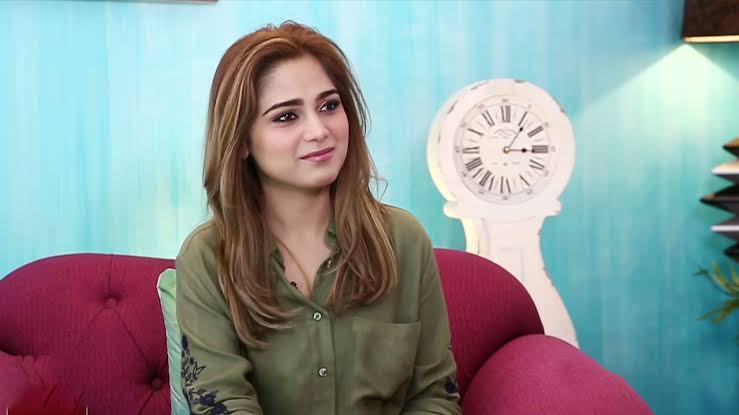 Loving Unconditionally:
When we watch a movie that is based on love stories, what do we think? We are often moved by the notion that love can be unconditional. At times, it requires no boundaries or restrictions. All it does is break free and is allowed to flourish. We are all probably aware of who Aima Baig is. She is a much known Pakistani singer who has done hard work to get where she is. People love her songs and they have nothing but good words.
It seems that she has recently confirmed her engagement to Shahbaz Shigri. The two have been known to be together for a while now and the news does not come as an immediate surprise. However, it is always a moment of happiness to see two people building a life together. She even posted about this news on Instagram.
Aima Baig and Shahbaz Shigri:
To her millions of followers, she shared a post. She tagged Shahbaz Shigri and the post shows the picture of a diamond ring. Her fans and followers congratulated her on this shortly after she had shared the news. Even her colleagues and friends did the same. This news come a bit of some time after her 26th birthday.
Flying Hand In Hand:
While this news may not be a surprise, it is certainly a delight. The writer of this article knows of many people who already ship this couple. Now they are seeing their ship sail, finally. We wish both of them the best of luck for their future lives. They are about to embark on an interesting journey.
Let us hope they continue to make their lives blossom with each other's presence. Love blooms in all weather and it can stay that way if taken care of.
Stay tuned for more from Brandsynario!