Ahsan Mohsin, an actor as well as a businessman, achieved even greater heights of popularity after he got engaged. He and his fiance, one of the famous twin sisters, Minal Khan trended recently as well when their baat pakki, engagement, and post-engagement pictures went viral.
Ahsan and the question-answer session
Anyway, as is the way of most celebrities, Ahsan Moshin conducted a question-answer session with his fans. Most questions that he answered were linked to Minal Khan and his life after engagement. The answers were full of fun.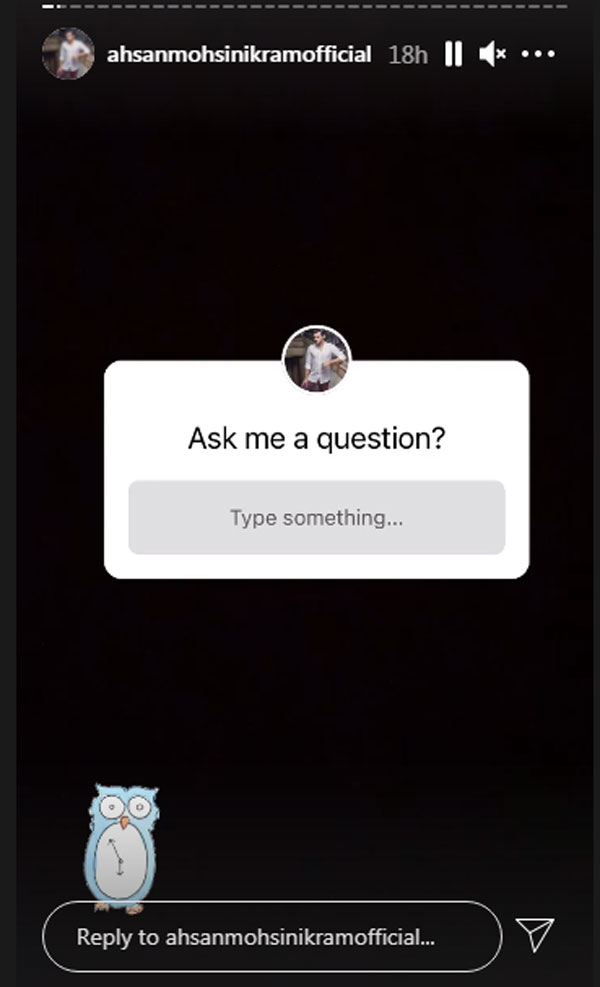 Asking about marriage plans, people wanted to know whether a date was set or not. But as it turns out, they are keeping it a secret.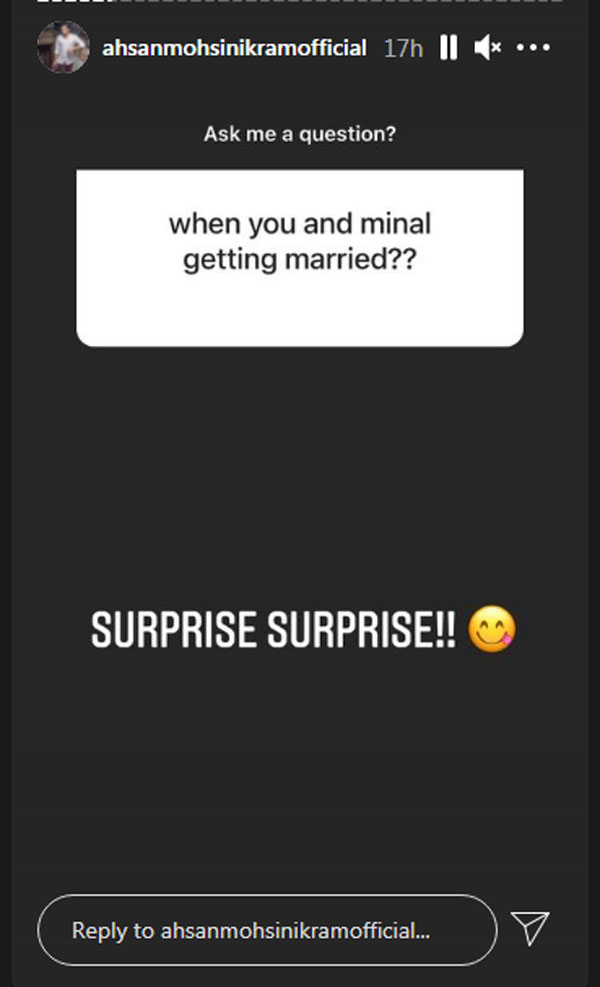 He also revealed that the first time he met Minal was on the set of Parchayee. Parchayee is a drama in which he played the role of stepbrother harassing the character of Minal.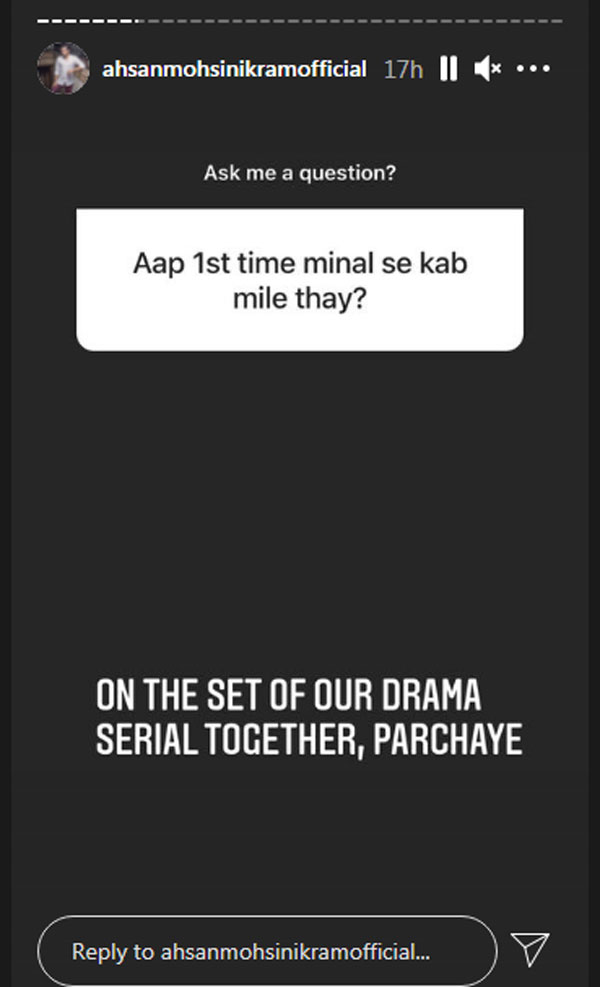 A fan asked a question that he could have taken as an offense to, instead, he gave a cute response.
Question: A bad habit of Minal
Answer: Ahsan Mohsin Ikram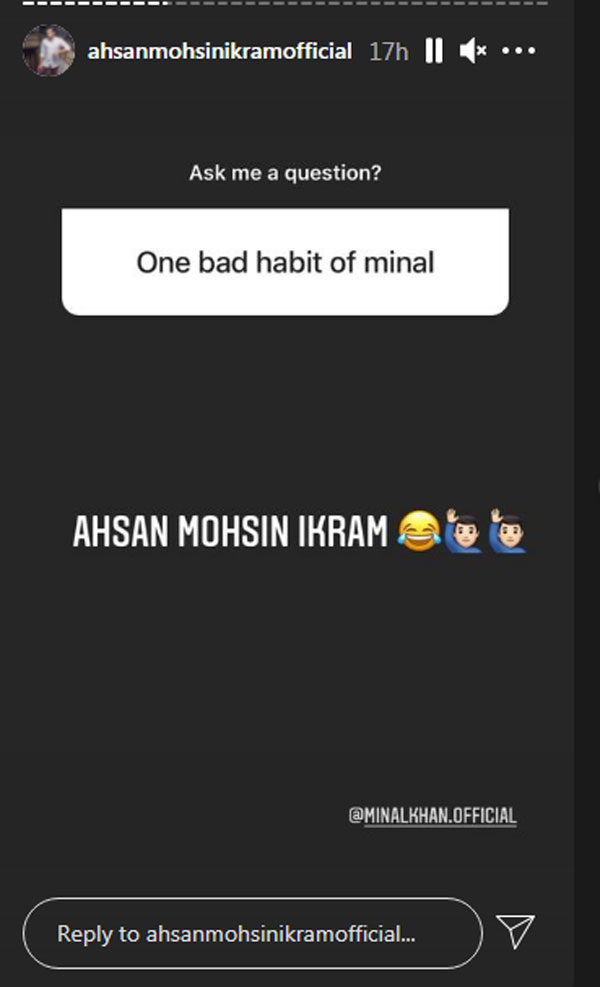 All in all, he is satisfied with his life post-engagement.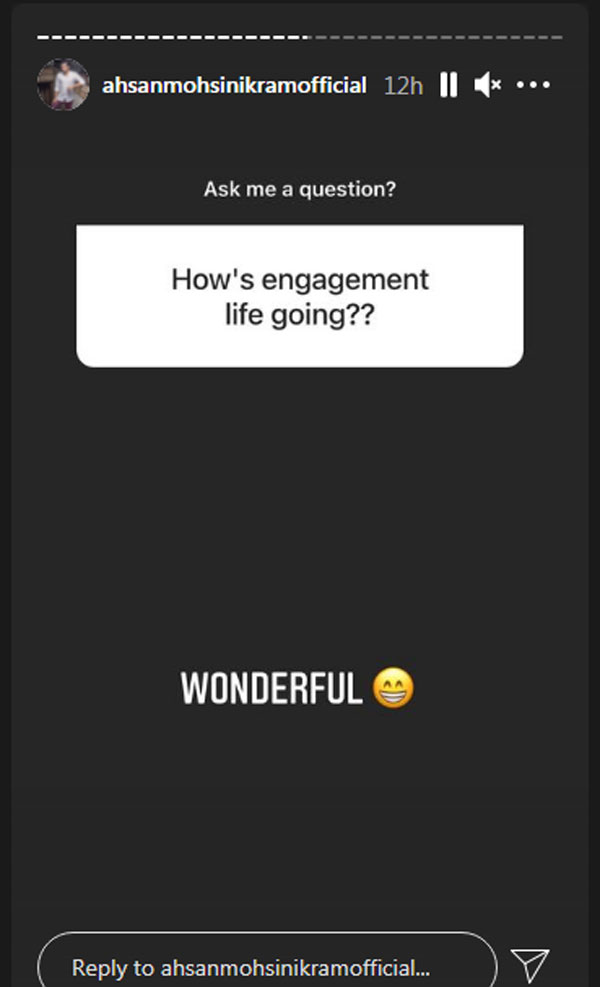 Asking more about Minal, the fans stated their questions. In another fun response, he said that she turns into a vampire after 12 am. Does that mean she is a morning person and irritated by others who runs to bite them after midnight?
Hmm!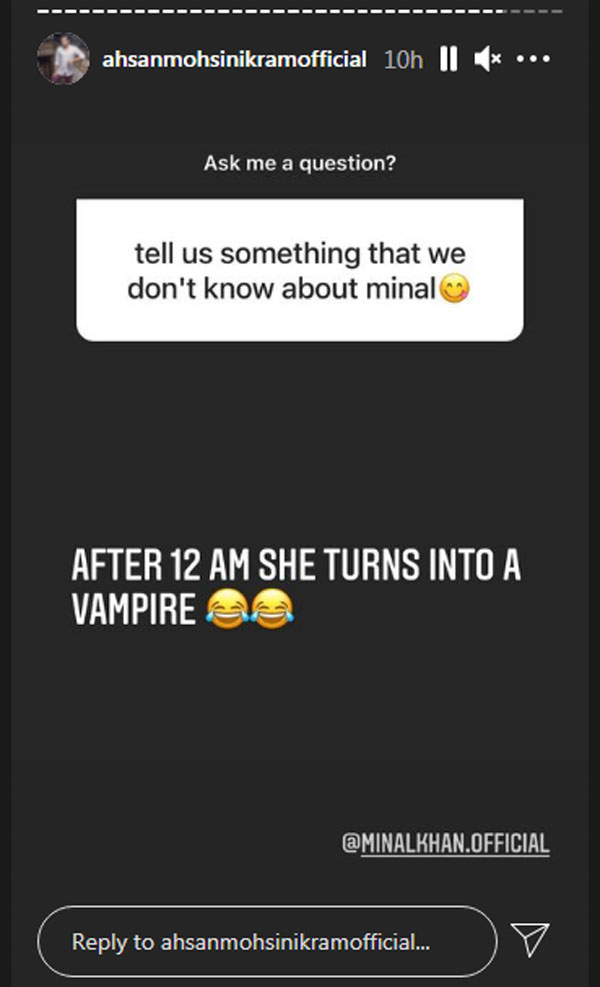 It's clear that it is Minal who likes Wang Wang.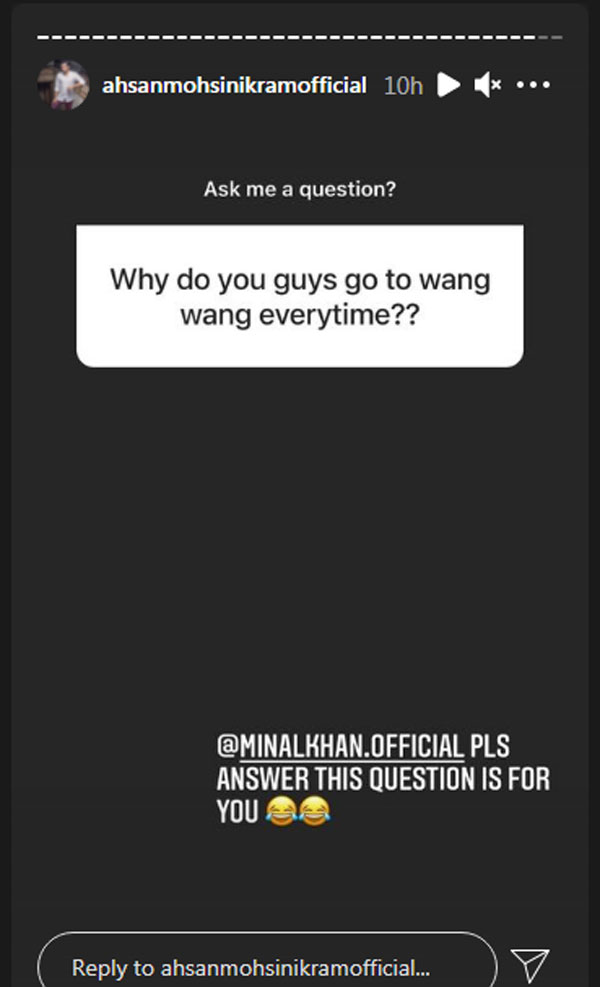 Whatever the reason may be for this session, but we got to know more about Minal than him. Hopefully, they will stay cute just like they are now for many more years to come and next time, he will tell us more about himself.
Stay tuned to Brandsynario for the latest news and updates!