It is not uncommon for us to see cute couple pictures online of our favorite celebrity couples. Recently, a fan-favorite couple, Minal and Ahsan, posted their romantic getaway beach pictures. Although, some fans felt very wholesome after seeing the pictures. On the other hand, the picture received very serious hate.

Comments like these were seen under the couple's post. People criticized them for being too "vulgar" and not keeping their romantic life "private" enough. Other fans trolled them for being unfaithful to their religious morals.

But can one's religious morals be questioned by what they upload on social media? Apparently, yes. Fans seem to judge the young husband and wife's "Islam" after such intimate photos. PDA has always been taboo in the Pakistani TV industry. We have seen similar reactions under other celebrity couples photos. Such as when Yasir Hussain and Iqra Aziz posted their honeymoon pictures in Thailand. Simultaneously, Sarwat Gillani and Fahad Mirza, and even Saboor Aly and Ali Ansari.
So, it has been time and again, when the internet trolls have done their job to their max. However, Minal and Ahsan are not new to this backlash. This isn't the first time the newly married couple has posted such intimate pictures online for the world to see. At the beginning of their love life, they posted pictures and videos of their proposal and got backlash.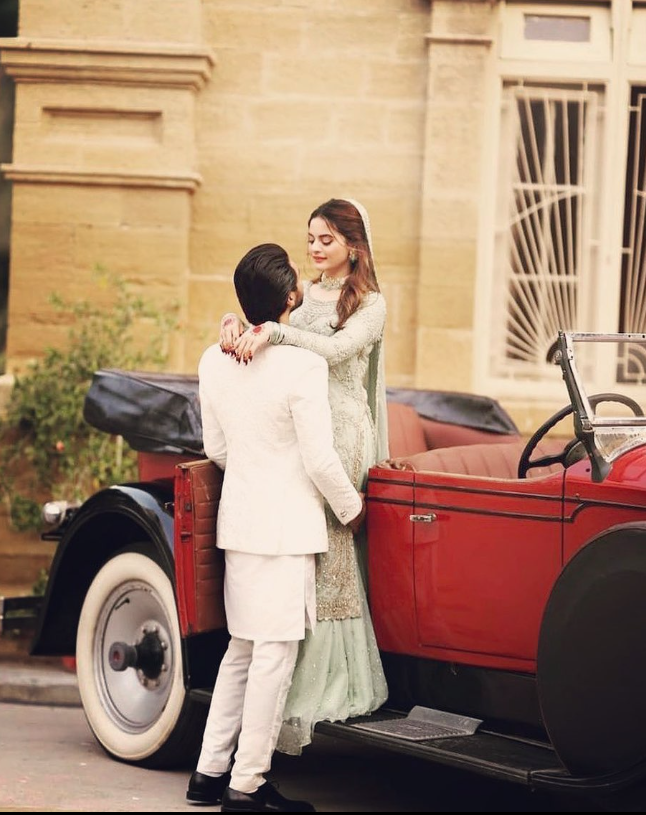 After their engagement photos, they started a streak of such pictures. Every now and then they would upload "cute" or "indecent" photos. The fans would also then react accordingly.
But is it fair to them? Can a couple not post their special moments online without the fear of being judged?
Do you agree? Let us know in the comments below.
Stay tuned to Brandsynario for more news and updates.