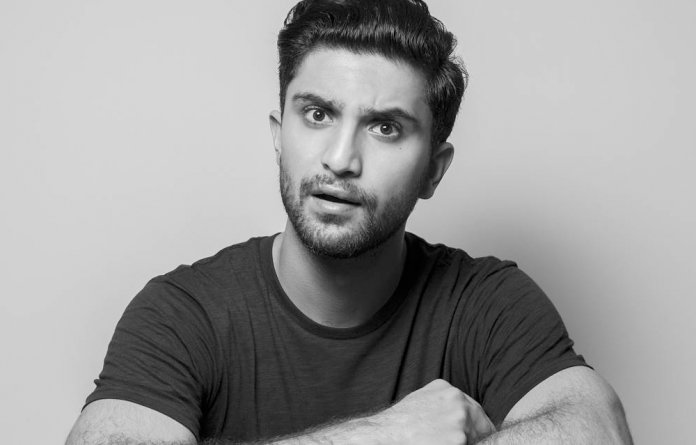 Pakistan's entertainment industry continues to soar high, courtesy blockbuster movies and record-breaking dramas! Our superstars, old or new, have proved they are brimming with potential and will continue to mesmerize audiences with worthwhile projects, even if they are less in number.
Lately, Hum TV's ground-breaking drama, Yakeen ka Safar has stolen the spotlight and is even being compared to the likes of unforgettable dramas like Humsafar and Zindagi Gulzar Hai. With its tale of blossoming romance, heartbreak, and tough social issues, the drama has won over its viewers since its first episode.
While Sajal has proved her mettle in countless dramas, it is Ahad Raza Mir who has emerged as the real champ of the serial.
Being dubbed as the new Fawad Khan, Mir's role as Dr. Asfi is being lauded by his fans nationwide & even critics are impressed with his performance
The drama is nearing the end & its fans are heavy-hearted that they will be bidding farewell to #Asfiya too soon!
YKS lovers are worried that the drama will have a tragic end as the latest promo indicates!
And now, Ahad Raza's latest tweet too hints that fans should gear themselves for a not-so-happy finale.
So anyone else basically dreading YKS ending?

— Ahad Raza Mir (@ahadrazamir) October 27, 2017
All hell broke loose on social media after Ahad's subtle warning!
The new promo is scarier😳I know it's a happy end par Z ka dupatta at the bottom of hill🙈I can't take it🤦‍♀️it's torture😭 #YakeenKaSafar

— Maria N. Samad (@MariaNSamad) October 27, 2017
U said we 'd be happy wid ending. I doubt it. All along we knew it ws gonna be a happy ending but we were expecting zubia's breakdown as wel

— Farwa Mehfooz Ali (@farwa_hhr) October 27, 2017
Drama-buffs are going half mad with suspense
Kuch bhe Jo jae Dr.Asfandyar key dil se dr.Zubia ki Muhbat khatm ni ho skti ❤

— Biya Noor (@BiyaNoor6) October 27, 2017
People are suspecting Sajal's character will die!
Obviously!! Its Nail Biting Situation After That Promo ..

— JayJay ❤ (@Zaya4Jaya) October 27, 2017
Twitter is protesting against a sad ending!
Why is it going to be sad?? We want a happy ending

— sumera munir (@sumeramunir1) October 27, 2017
Now a screenshot is going viral on social media with a message allegedly from Ahad & it announces that another episode will be added to Yakeen Ka Safar!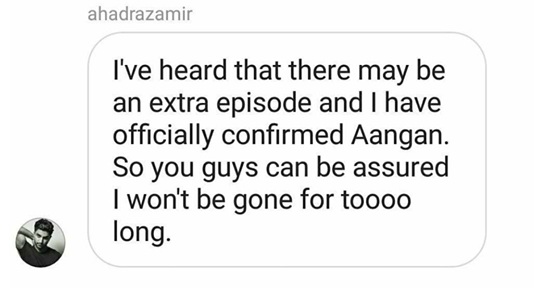 However, we are not sure about the authenticity of the message. But if this is true, then YKS fandom can rejoice over one more episode of their favorite episode.
What do you think about Yakeen Ka Safar ending?
Let us know in the comments below.