Agha Ali has responded to all the hate he has received over his recent fat-shaming incident. And if you were hoping for some humility or improvement, we're sorry to be the bearer of bad news. The response is just as problematic as the original incident!
The Response Was Better When It Was Non-existent
In a story that he put up on Instagram, the famed actor addressed his remarks. He said that all he did was ask his wife not to gain "unnecessary weight" — were you aware of the fact that weight can be necessary and unnecessary as well? Additionally, he says that no one in the film industry wants to work with someone "over-weight." 
View this post on Instagram
Props to Agha Ali for knowing that this wouldn't cut it, so he went further on about a sob story of his self. The actor shared that he suffered a lot of weight issues as well, and half of his fame can be attributed to his weight. Moreover, just like any other Pakistani celebrity, when criticized, he called everyone idiots. In an exemplary manner, he said: "miltay hain phir," to which everyone is saying, "keep the theatrics to your dramas."
Mostly, Agha Ali has resorted to justifying fat-shaming with some additional fat-shaming. When will our stars be more than their ignorance?
What Was This In Response To?
A few days ago, on Nida Yasar's morning show, the couple very confidently shared a problematic promise they had made to each other. Hina Altaf shared how her husband, Ali, made her promise that she would never get fat.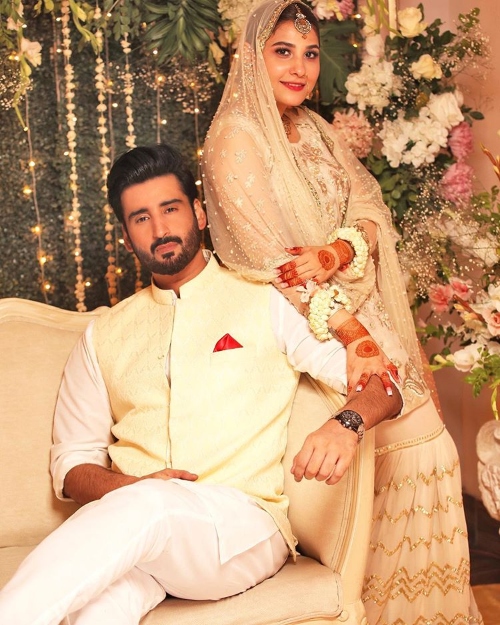 A Plethora of Lessons To Learn
A lot of lessons can be learned from this unfortunate controversy. Firstly, we can learn that our stars are best when acting in their roles. When most of them get a platform to speak, they end up disappointing and bringing a bad name to the rest of the fraternity. Mawra Hocane enjoying harassment, Agha Ali fat-shaming, Sonya Hussyn saying wrong things about mental illnesses is all condemnable.
Secondly, we can learn that perhaps what Agha said in his response is valid to some extent. Our Pakistani industry is regressive in the sense that you'll seldom see them casting plus-sized actors. That must change surely; actors should be cast according to how well they act, not what their measurements are.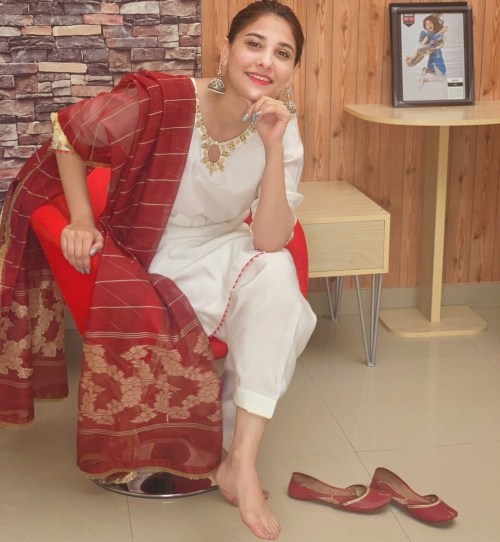 Thirdly, what we need to address is that Pakistani men and male actors, in general, must think thrice before commenting on a woman's body. Regardless of who the woman is about them. And it's particularly sad to see that Hina Altaf was being humored by this comment and thought it was romantic. It shows to what extent misogyny is normalized in our society.
Stay tuned to Brandsynario for the latest news and updates.