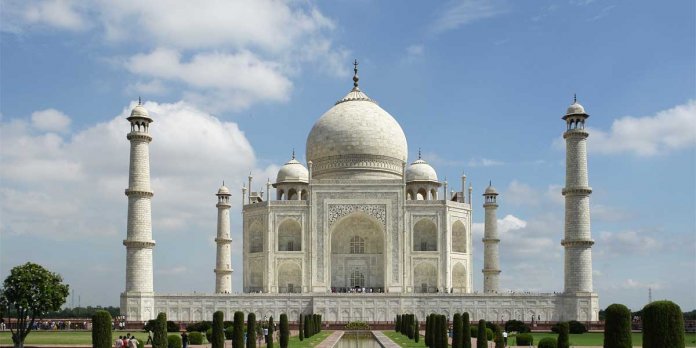 803 views
A fresh controversy has emerged after an Indian Politician has claimed that the Taj Mahal is actually a Hindu temple.
This is not the first time such claims about the Taj Mahal have appeared on the surface, the right Hindu wing has been making such claims in the past also.
However, this time Vinay Katiyar a member of the Indian Parliament for the governing party BJP (Bhartiya Janta Party) has come up with such accusations.
Vinay is currently facing criminal charges for his role in 1992's mob attack and demolition of Babri Masjid. While talking to the media Katiya expressed the far-right claim that:
"It was our temple. Taj Mahal will be converted into Tej Mandir soon."
In October 2017, he made similar claims, stating that the Taj Mahal is actually a Shiv Temple. Such claims have been sporadically expressed over time by many people mainly by far-right groups. Though this year August, government archaeologists replied to the petition filed in the Supreme Court of India that the Taj Mahal is indeed a Muslim tomb and not a Hindu Temple.
This news has broken a social media rumble and users are expressing their repugnance. Our Minister of Humans Right Shireen Mazari also shared her feeling in a tweet.
And here we go! No stopping the BJP from its ethnic cleansing of Muslims and their history. Hindutva and Nazi's Lebensraum – unmistakable similarity between the two. https://t.co/fbS7hQlsKw

— Shireen Mazari (@ShireenMazari1) November 12, 2019
The outrageous claims have angered a huge bulk of audiences on social media and they are all defying such claims.
Here We Go:

Taj Mahal was built on a Hindu Temple and should be demolished and turned into "Tej Mandir".

Vinay Katiyar#BJP Member Of Parliament

These morons have lost their minds. Absolutely bonkers. These bigots will bring an end to #India.

And #RSS will be the cause.

— Mir Mohammad Alikhan (@MirMAKOfficial) November 11, 2019
This one particular user even called the extremist Hindus as Taliban.
People, try and visit the Taj Mahal and other glorious Mughal monuments before they're destroyed by the Hindu Taliban. We may be the last generation to see them.

— Irreverent Lawyer (@rebelawyer) November 11, 2019
Even Reddit community is going crazy about this news.
Taj Mahal 'built on Hindu temple' claims Indian MP from chutyapa
Taj Mahal is not just a monument of love but also one of the most popular tourist attractions in India. Every year thousands of local and foreigner tourists visit the site to experience the beauty of the Mughal Era. We don't know the fate of the Taj Mahal yet but we will love to see the structure standing tall till the end of times.
What are your views about this news? Share your thoughts in the comments below.
Stay tuned to Brandsynario to know all the latest updates.