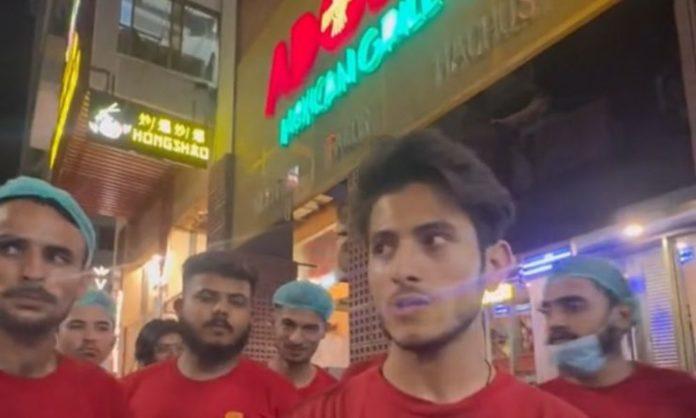 Adobo Mexican Grill is one of the very first Mexican food chains in Karachi. It has 8 years of popularity and any restaurant's success solely depends on its staff and workers. Apparently, the owners of Adobo forgot to keep this in mind.
Recently, A Tiktok user posted a video right outside of Adobo where he filmed the restaurant's workers who complained and cried about the owner's mistreatment and about not getting their salaries. The video soon gained popularity and is now at 31.1k likes and several views. Here is the video, have a look.
@arbazmemon18

Salary na dene ke waja se Staff ne police bula li 🙄 Zulm ha gareebo pa bhai kam krwa kr salary ni dete
Turns out the workers called the police on the owner mid-duty after they completely stopped working. The kitchen supervisor complained that the owner is almost always drunk and all he does is come to the restaurant and yell at them and verbally harass them. He talks about how the owner crossed all limits and even raised a chair to hit one of the workers. "Bol raha hai jis thanay ko bulana hai bulao, jis government ko bulana hai bulao, staff ko band karwata hai, without salary fire karta hai aur kehta hai salary nahi doon ga",  said the kitchen supervisor.
Another worker even cried out that the whole staff is observing fasts the whole day and even then they work for Adobo so it is very inhuman of the owner to mistreat them like that. One staff member was also supposedly fired without being paid just because he went out to get iftar food to break his fast. The workers even pleaded whether this was the treatment that workers would get in any other Muslim country.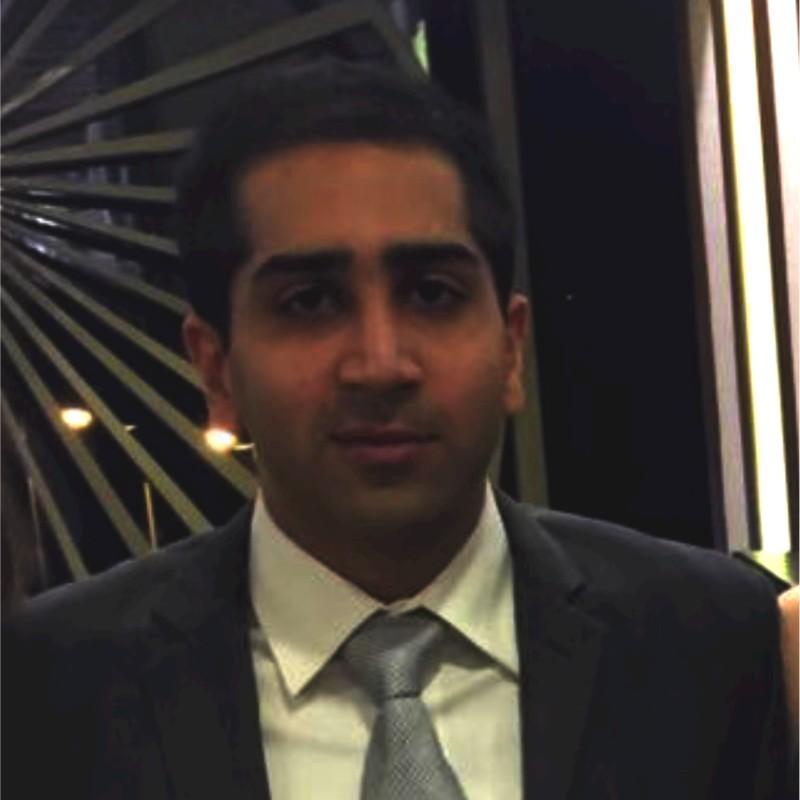 Soon after this accusation video went viral, Asad Vayani the owner of Adobo Mexican Grill took to Facebook and wrote his statement. Unfortunately, because he put out his side of the story in a private food group, the direct link to his status cannot be shared but here is what he said.
"Hello, I'm the owner of Adobo Mexican Grill. I'm sure many of you have seen a video circulating with allegations against me and my business. I just wanted to share some facts about the situation." 
He claimed that he had been investigating a theft at its branch for some time, which led to the firing of a cashier who was caught stealing. Other discrepancies in inventory and costs were discovered, which prompted the business to monitor everything closely. The staff was informed about this and that they would receive half their salary now and the other half in a week. Some staff members threatened to walk out and call their police contacts unless they were paid in full, which led to a heated altercation.
Despite suspecting some staff members were involved in the theft, the business decided to pay their salaries due to pressure from the owner's mother and threats received. The owner denied mistreating staff and said that previous cases of not paying salary were due to reasons such as theft or staff not showing up without notice. The owner claimed that the firing of a staff member who disappeared during a busy period was due to repeated warnings and behavior, which impacted customers and the business. The owner denied resorting to physical violence and said that they always had to consider the well-being of customers and other employees who depend on their jobs.
Which side of the story are you standing by? Let us know in the comments below.
Stay tuned to Brandysnario for more news and updates.