Adidas is leading the movement towards sustainable fashion with huge commitments. The sportswear giant has pledged to rid themselves of plastic completely in their production. The environmentally dangerous material is being boycotted around the world innovatively. Find out how Adidas is going to walk the talk.
The Goals Set By Adidas
Their latest statement divulges that the brand is working on using innovative fabrics to replace plastic. Estimated statistics reveal that each day about 8 million pieces of plastic end up in our ocean. Adidas realizes this and wants to play an active role in protecting Earth.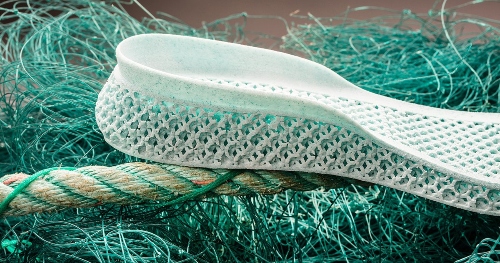 The company has announced that by the end of 2020, it will have made 30 million pairs of shoes sustainably. As a result, 30 million couples will be made by incorporating recycled plastic ocean waste.
The Green Partnership
Adidas is celebrating five years of partnership this year with Parley. Parley is an ocean advocacy organization working to make the oceans clear again. Their collaboration has yielded several green results over the years.
Parley has made it a mission to change how the fashion industry does business. Their goal is to 'develop alternative business models and ecologically sensible products to give us earthlings a choice. Additionally, Parley also has a strategy in place that Adidas has aligned itself with. Meet AIR: Avoid. Intercept. Redesign.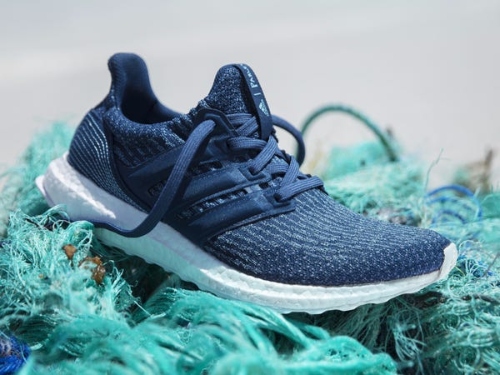 Adidas has joined the Parley Institute for Material Science as a founding Partner, and they have set goals together. They are collectively in the process of developing new sustainable fabrics.
A Strategy With A Domino-Effect
Parley's founder released a statement in which the partnership with Adidas is explained. Adidas is a brand for youth and the fit and active. By bringing a change directly to this audience, they will be opening themselves to a much larger chain of people.
The youth has the future in their hands, and if they're not nudged in that direction, change can be compromised. Moreover, the influence the brand has on the international community is also insane. This ensures that Adida's new ethos will influence others. Furthermore, it'll compel them to change too if they see it is possible.
Adidas' Brighter Future Campaign
Lastly, Adidas has been leading a change in the industry since before this. They also recently launched the "Our Classics Go Vegan" line. Their classic designs, like the superstar, are re-imagined entirely free of animal products. The movement against animal cruelty is also on the agenda for the sportswear giant.
All in all, these are prime examples of a brand using their influence and resources for the best. It's a commendable decision on its own but an equally excellent business strategy. Nowadays, customers are incredibly conscious of what they buy. As Adidas will pull more customers for "greener" products, others will inevitably follow in line.
Stay tuned to Brandsynario for the latest news and updates.