Diplomatic relations between the United Arab Emirates and Israel were almost non-existent in the past until last year when both countries signed an agreement mediated by the President Of The United States, Donald Trump.
As per the deal, both countries have mutually agreed to begin a new journey and normalize their diplomatic relations which are expected to support the businesses, trade, and tourism of both countries.
The agreement was named the Abraham Accord which was formulated by government officials of both countries with the United States acting as a mediator before it was formally signed in August 2020.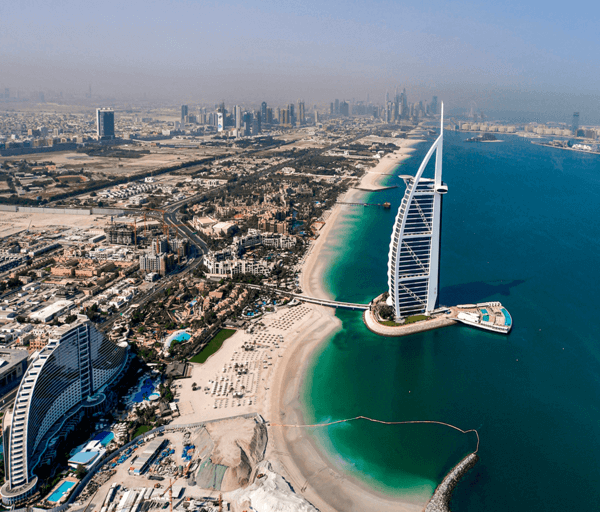 Considering the importance of the United Arab Emirates, not only in the Middle East but in the world, this news came as a major shock especially from its Muslim-majority countries & allies who are against the prosecution and oppression of the Palestinians by the Israeli Government who have had bitter relations and have fought countless wars as a reaction to the brutalities inflicted by the Israeli military forces and bureaucracy.
As per reports, Certain Israeli Tourists Who Have Started Visiting The United Arab Emirates Have Been Stealing From The Hotel
As a result of this diplomatic deal between the two governments, a lot of Israelis have visited the country in the past few months. As per reports, a significant number of tourists who have come from Israel have been robbing the hotels and stealing their valuables, something that was not occurring too often in the hotels of the United Arab Emirates which is one of the most famous tourists hotspots in Asia.
BBC Arabic confirmed that Israeli 'tourists' visiting #Dubai are stealing coat hangers, kettles, towels, bed sheets & light bulbs from the UAE hotels.. Some are caught after searching their bag when they check out and some escape with their robberies pic.twitter.com/EFFpCz84Gj

— 🇮🇶Iraq & Middle East Updates (@IraqLiveUpdate) December 31, 2020
— Al Manar TV reports: Repeated misbehaviour of Israeli tourists in UAE hotels; stealing every carriable object such as lamps, towels, paintings etc.

Yediot Aharonot:

"Israeli tourists are doing it again and again and are stealing everything they can get in the UAE hotels:

— Mehdi Rizvi (@MehdiRizvi123) December 30, 2020
multiple sources now reporting that the tourists are refusing to leave even after being granted a late checkout, with many claiming that their families have had extended stays in these hotels in the past without any issues https://t.co/RHqwHkP6Ob

— 🅱️okemon trainer (@hummuswrld) December 30, 2020
long-time emirati hotel patrons are becoming frustrated as these hotels begin to cater more and more to the israeli tourists while arab rights to continental breakfast, among other things, are being diminished. tensions also escalating over use of common areas. more to come

— 🅱️okemon trainer (@hummuswrld) December 30, 2020
Some have taken it to the next level by criticizing the agreement between the two countries, referring to Israelis as Zionist occupiers who have earlier robbed the Palestinians off their homes and are now robbing the hotels of Dubai.
The outcome of the "#normalization" with Zionists!
Getting robbed even in hotels 🤣🤣

They have robbed all sorts of things from Dubai hotels, like spersso machine and shohorne
pic.twitter.com/tkO4YOOypL

— Soureh🚩 (@soureh_design) December 29, 2020
Middle East Monitor also reported several hotel officials complaining about the behavior of certain tourists who have arrived at Dubai from Israel in the past few months, reporting many of the valuables and appliances getting stolen and even catching a few of the tourists sneaking out of the hotels with their appliances while checking-out.
It is also important to note that due to the pandemic, the flight fares and hotel charges have reduced drastically. Many people have taken leverage of this time and are opting for vacations, taking full advantage of the low prices and costs of tourism however, it is extremely shameful to not be considerate of the host country, their employees, and their culture when one is visiting their country as a tourist.
Follow Brandsynario for more news & updates.