Zara Dar recently rose to fame after topping the ACCA exams globally. This was no small feat and since then Zara Dar has acted as the ultimate source of inspiration when it comes to excelling in studies. Learn from the best on how to get those grades:
Sharing Her Wisdom
Dar enjoys a large following on her Instagram and she's giving back to her community. In a post with a lengthy, in-depth caption, she shared her tips on how to ace studies.
As CIE season and the final season approaches, this is the best guide you can have to get working. 
View this post on Instagram
What Does She Recommend?
For her, it all starts with being organised. Unless and until you are organised and have a clear view of your objectives, you simply can not achieve them. So the first thing on your journey to the best grades has to be to write your objectives down.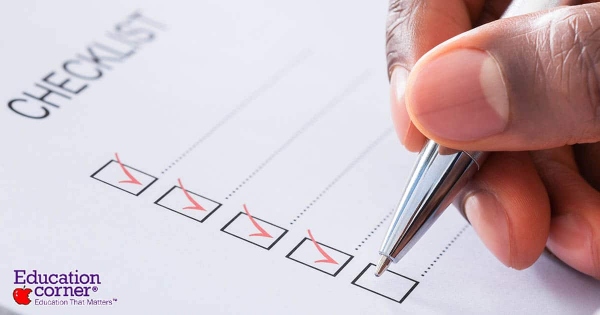 Small Goals, Baby Steps
The next step she recommends is to adopt a laser-like focus on those objectives. Know how to achieve them and when to and stick to those goals. She also recommends, like many motivational speakers, setting small goals.
Putting a broad, generally large goal can be counter-productive. Instead of focusing on finishing that book chapter or writing a rough draft of that essay.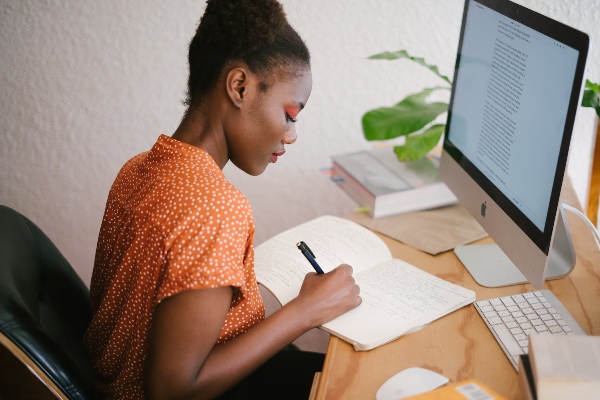 Collect, Acknowledge and Dump!

This collect, acknowledge and dump approach is recommended by her for your negative thoughts. Our thoughts are often the main thing holding us back. Next time your thoughts tell you you're not good enough, you know what to do.
Collect the thoughts, acknowledge that they will not mean anything. And then proceed to dump them to freshen your mind for the onset of new information.
Faith
Lastly, she recommends having faith in God and yourself. If you begin your journey with the mindset that you are not capable of achieving big things, chances are you actually won't.
Believe in yourself and the Higher plan laid out for you. Trust the process!
Growing By Helping Others
View this post on Instagram
We need more role models like Zara Dar who not only set an example themself but also help others in doing the same. In addition to sharing this comprehensive and motivational caption, she also caters to others' requests.
When someone asked her for further help on how to study, Zara Dar had the most helpful response.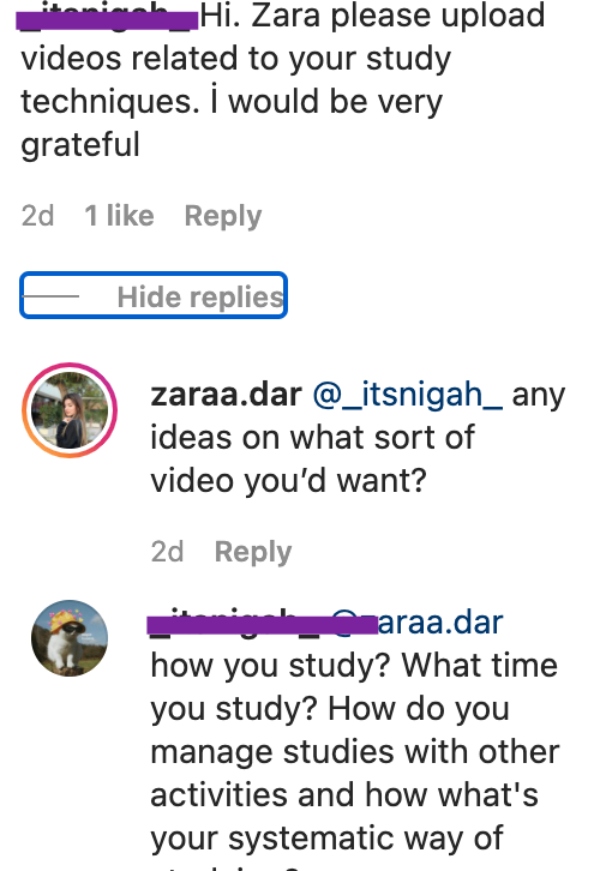 Stay tuned to Brandsynario for the latest news and updates.