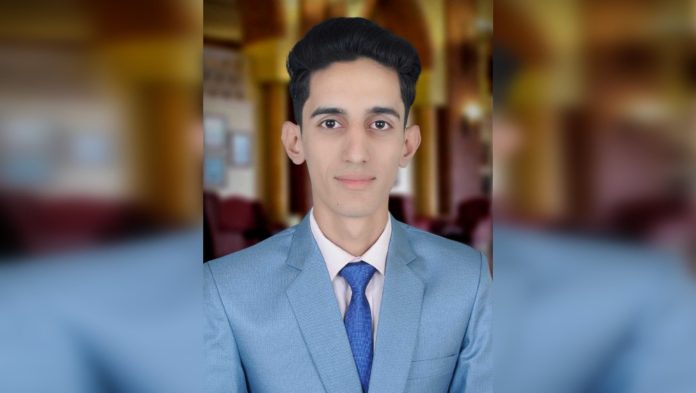 Lahore – August 18, 2023: ACCA has announced the results for students who took their exams in June 2023. A total of 105,016 students from across the globe participated in the June session of ACCA exams, resulting in the completion of 123,828 exams.
Zeeshan ul Hassan, hailing from Lahore, Pakistan, has earned the prestigious distinction of achieving the highest score worldwide in ACCA's Performance Management (PM) paper, making him the prize winner. Among the 105,016 candidates who sat for June session, Zeeshan ul Hassan emerged as the top performer.
Assad Hameed Khan, Head of ACCA Pakistan, commented:
'Zeeshan ul Hassan's unwavering determination and ambition stand as a beacon of inspiration for the talented youth in our nation. His remarkable achievement is a testament to the potential of Pakistanis to excel on the global stage, provided they are granted the right opportunities and platforms. Despite the myriad challenges confronting our country, the key to a prosperous future lies in endorsing and commemorating the accomplishments of young individuals like Zeeshan ul Hassan. We should motivate them to chase their passions and aspirations, unhindered by obstacles.'
Zeeshan ul Hassan attributes his success to relentless hard work and unwavering perseverance. He expresses gratitude for the unwavering support he received from his parents and educators at Tabani's School of Accountancy (TSA).
With his consistent examination performances, Zeeshan ul Hassan has set a high standard for himself and is resolute in maintaining this pinnacle of excellence. He is resolutely focused on replicating his triumph in his remaining examinations and is committed to constructing a thriving career, thereby garnering acclaim for both his family and his homeland.
The ACCA qualification commands substantial recognition and enjoys widespread recognition on a global scale, thereby presenting captivating career prospects with prominent employers. The ACCA Qualification meticulously evaluates the skills, capabilities, and competencies requisite for a contemporary accountant, all while fostering a strong foundation in ethics and professionalism.
ACCA stands as the world's premier institution for professional accountants, boasting a membership of 247,000 and a prospective membership of 526,000 hailing from 181 countries and regions.