Another day another case of harassment that too by a celebrity. Abdullah Qureshi is being called out after he apologised for his behaviour. However, the apology seems irrelevant as he was caught doing the same thing just over a week ago.
An Instagram user posted a picture on social media calling out Abdullah over his vile behaviour as he tried to send some vigorous messages to an 18-year-old. In the notes, he tried to talk to the girl in the most atrocious way possible.
Here is a screenshot posted by the user on Instagram.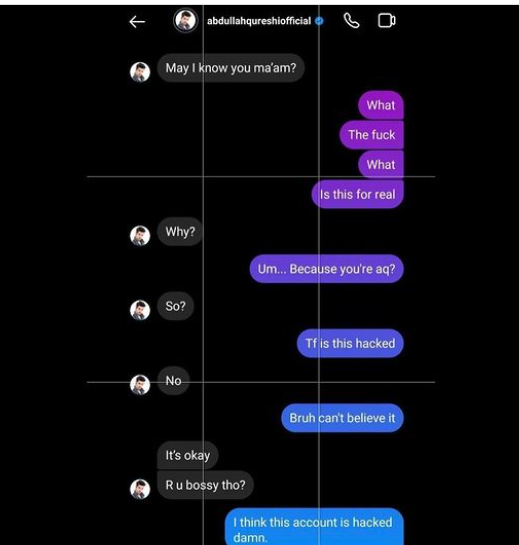 Abdullah Qureshi Apologizes 
Soon after the post went viral, Abdullah took to his social media to share a word and apologised for his behaviour. He proceeds to mention,
"I apologise to everyone for all of this. I won't blame my drunken Staten because it was me at the end of the day, but yes, I did have a drinking problem, and I do have fetishes. But everyone has fetishes. It's not about that, though. It's about messaging randoms, and yes, I did have that problem too, and I stopped when I had my daughter. I apologise to her for being the worst dad. I've discussed all of this with my wife a year ago, and we settled it between us. We are happy now, and im a changed man. Im sorry to everyone I've hurt or harmed in any way, and I request the removal of anything regarding this because it has already affected my career and most importantly, it's going to affect my daughter."
Here's a screenshot of his apology
The Tone And The Apology
What seems like a heartfelt apology is nothing but blatant as he tried to justify his action by calling out the masses. Moreso, the apology and the victim's statement do not even match since he claims to be done with it after the birth of his daughter. However, the truth seems otherwise.
Stay tuned to Brandsynario for the latest news and updates.