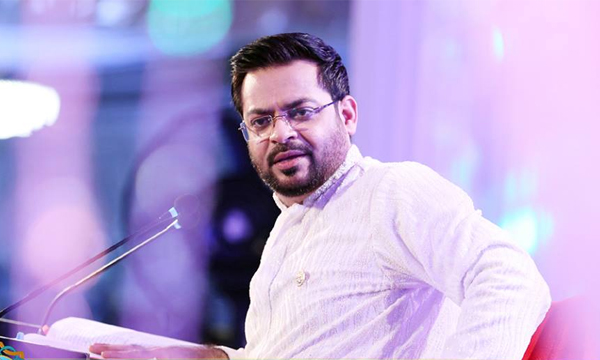 Are you missing Aamir Liaquat and his shenanigans on TV?
It has been almost a month since Pakistan's king of controversies got banned by Islamabad High Court from making an appearance on any network
Despite this ban, the televangelist made sure that he continues his activities from social media accounts!
Launching soon with completely new pattern… A complete site with complete content….. News, Entertainment, Infotainment, Sports, Technology, Economics, World News, Regional News, Hollywood and etc.https://t.co/z8YrWgzLzj… pic.twitter.com/TjKizEX2S0

— Aamir Liaquat Husain (@AamirLiaquat) January 9, 2018
His accounts were updated almost daily and Liaquat made certain that he stays in the limelight, no matter how little may that be!
However, according to latest updates, Pakistan Telecommunication Authority (PTA), too, has now taken action against the scholar turned actor.
Aamir's facebook account and his website have now been blocked by PTA.
PTA has quietly suspended my facebook page https://t.co/NnCOXIjlmz (which has 2.5 million likes)& my website https://t.co/n0EW1DhtPN This is a grave inhumanity. I am being deprived of my basic rights, I request all Journalist and Human rights orgs to raise voice against injustice pic.twitter.com/raUm3jigQb

— Aamir Liaquat Husain (@AamirLiaquat) January 10, 2018
However, PTA has spared his Twitter account and now Aamir Bhai is protesting to get his freedom back by hook or by crook!
— Aamir Liaquat Husain (@AamirLiaquat) January 10, 2018
Meanwhile, Islamabad High Court continues to uphold its verdict to ban put Dr. Aamir Liaqat Hussain.
Sayonara Aami bhai! Seems like we won't be seeing you back anytime soon!