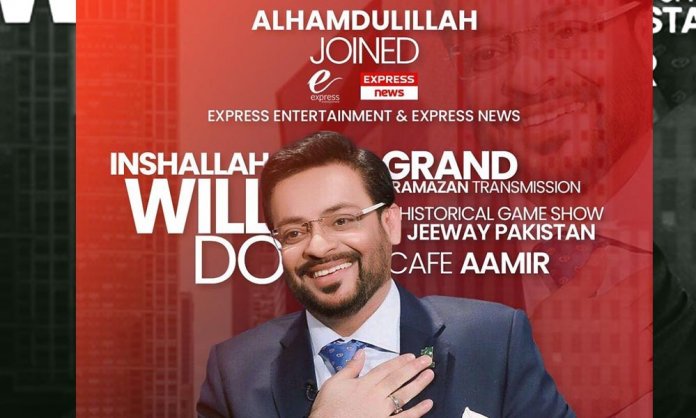 In Pakistan, Aamir Liaquat's Ramadan transmission is a local favorite. Reportedly, Aamir Liaquat has sealed the deal with Express-News this time around.
The pattern of Liaquat's popular Ramadan transmission is usually of a game show. Liaquat indulges the audience in random games and gifts them hampers from sponsored brands.
The show is usually on aired after dawn.
Aamir Liaquat is known for his controversial statements that he has made during his appearance on Tv, especially during his live Ramadan transmissions.
Aamir Liaquat speaks about notable issues during his show too. His show last year highlighted the issue of killing stray dogs in the streets by poising them. Liaquat condemned the act and also encouraged his audience to be kind to animals.
He said, "It personally pains me when stray dogs on the street are fed poison. Even their little puppies die of painful death because of it. They should come up with a better way."
He also mentioned that he has personally witnessed donkeys being beaten and injured in Jodia Bazaar, Karachi and he attempted to rescue the poor animals in that capacity.
He added, "When I was elected MNA, I started a dedicated movement against animal cruelty in that area.
For more news and updates, stay tuned to Brandsynario.