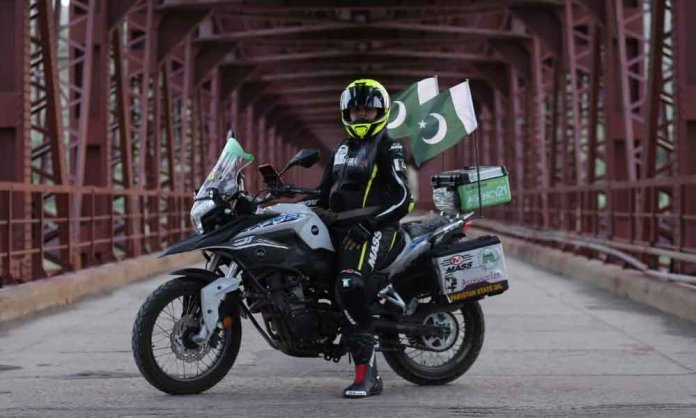 It is said that the traveling is the ultimate test to a man's mettle. In ancient days, embarking on a journey to far off regions was regarded as a rite of passage; an anvil on which the courage of a man could be tested.
Historians like Marco Polo clearly describe in their travelogues that journeys were regarded adventures and adventures were the only way to bring glory. But then the world became smaller.
Technology and interconnectivity to the adventure and the sense of
drama out of long journeys. For people, these journeys became nothing more than regular commutes.
But roads still beckon those who seek an adventure. Especially if those roads are peppered with a rich cultural heritage of a nation. Pakistan is going through that transformation where people are showing tremendous interest in traveling to the far reaches of the country; roads that usually don't get traveled upon that much. How this was made possible?
Whether you are on a horseback, mountain bike, a Safari SUV; travel and exploration is dependent on the availability of networks. A network of roads, mobile network for consistent communication and frequent fueling to ensure that the journey never comes to an abrupt halt.
Fortunately, Pakistan's infrastructure is developing by leaps and bounds. Combine that by massive mobile penetration and a readily available network of fueling stations from PSO that never let you run out of fuel no matter how deserted or forlorn the road is has increased tourism and adventure groups in Pakistan manifold over the past few years.
All of a sudden we as a nation are getting to hear about hidden gems like Gondrani the cave city, the beautiful Fairy Meadows, the Ranikot fort whose walls literally rival the Great Wall of China.
News feeds are filled with the testimonials of adventurists claiming that these obscure and inaccessible gems of culture, heritage and nature can now be visited no matter what vehicle you have.
A testament to this progress is Guliafshan Tariq; an ordinary Pakistani girl with a passion for adventure and motorbikes. She is a record holder in Pakistan for cycling 9 days across Khunjerab (Pak-China Border) minus -5 degree Celsius temperature, covering 1000km on a bicycle.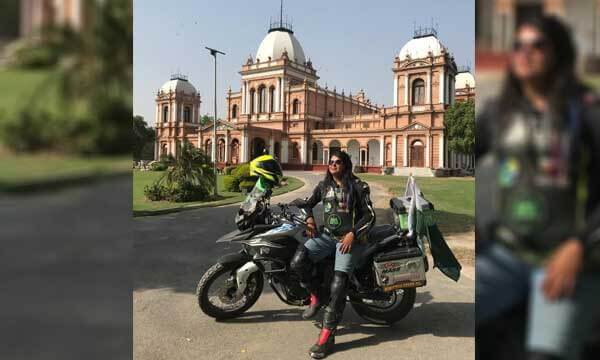 Guliafshan is also a trained fighter, an active member of Pakistan's National Youth assembly and the ambassador for 'Ladies of Pakistan' with already a bike tour of KPK to her credit. So with so many accolades under her belt, Guliafshan decided to explore Punjab in a whole new…..on a bike. Punjab the land of five rivers not only gifted by nature by also has a rich and diverse history that deserved to be explored.
It may have looked like a challenging feat a few decades back but networks made it possible. What's more impressive is the role of leading brands of Pakistan such as PSO who endorsed Guliafshan's journey and encouraged her to ride through Punjab. As Pakistan's flagship brand, PSO does not only fuel the nation but also shows its leadership capabilities by empowering the nation.
By associating with Guliafshan's daring adventure; PSO delivers a strong message to the nation and encourages everyone to take the roads and explore Pakistan the way it is meant to be seen. Pakistan is ready to be explored. Those who have the spirit of adventure in them; there is no better time than now.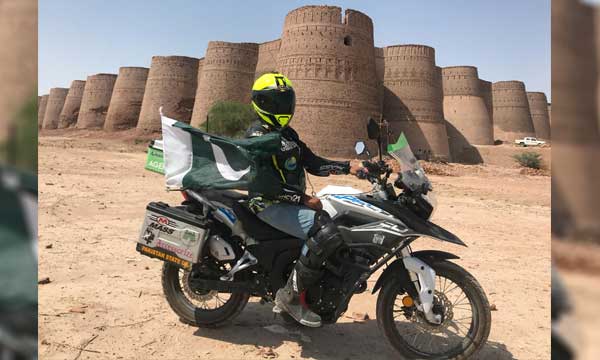 All you need is the will and a destination. Leave the rest to PSO which will empower your
journey from tuning your vehicle with its premium line of lubricants to ensuring that you never run out of fuel with its countrywide network of fueling stations.
Just like Guliafshan, millions of Pakistanis have put their trust in PSO and its products.
They know the corporate giant will always be there to fuel their vehicles and optimize their performance.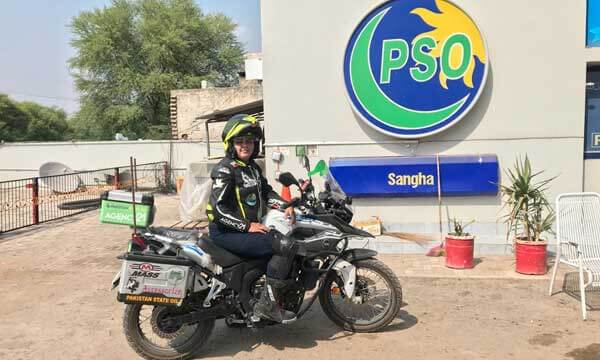 Kudos to Guliafshan and the brand for setting an example for the whole nation to journey across Pakistan in confidence. No matter where the roads lead, you will always have a trust-worthy companion-PSO to accompany you.
Watch Guliafshan's Adventure with PSO Below
https://www.youtube.com/watch?v=9UJ02CQpZdw