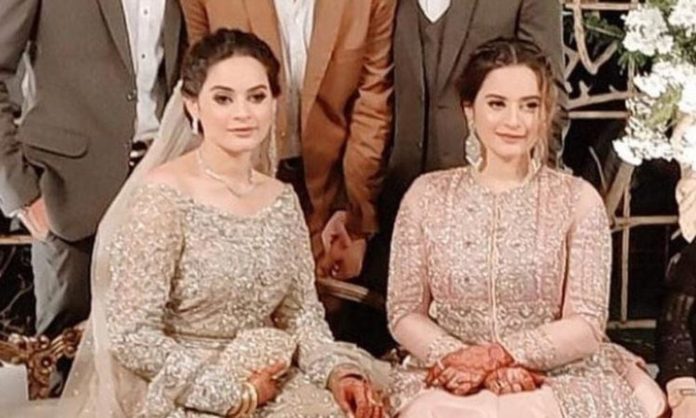 Minal Khan's wedding has come to a happy ending with the lovebirds now officially married. While we enjoyed their festivities to the fullest with them, the best part happened on the valima. Minal Khan and Aiman Khan's resemblance can confuse everyone, even their own relatives! Watch what happened on Minal Khan's valima that has left many amused.
Who's Who?
This video from Minal Khan's valima is going viral in which a wedding guest comes to Aiman Khan thinking she is the bride! Aiman Khan's reaction is humorous to say the least as she gets up and says "I'm not the bride, I'm the bride's sister!". The actress is also laughing while saying it because we bet they have experienced this a thousand times being twins.
The video is relatable for identical twins who look alike, all around the world! What is even more hilarious is how the guest confused Aiman Khan for the bride. The bride's sister, Aiman made sure to get the most extravagant and heavy suit made for her sister's valima which also caused the confusion.
Watch the video here
View this post on Instagram
Read more: Saboor Aly's Outfits At Minal Khan's Wedding Events Trigger Keyboard Warriors
Minal Khan's Bridal Outfits
Minal Khan made one of the most gorgeous brides we have seen to date. The two sisters are no doubt blessed with good looks but they know how to enhance it even more! The bride stuck to traditional colours for all her wedding events. For her Mayoun, she went with an orange outfit which is what most brides gravitate towards.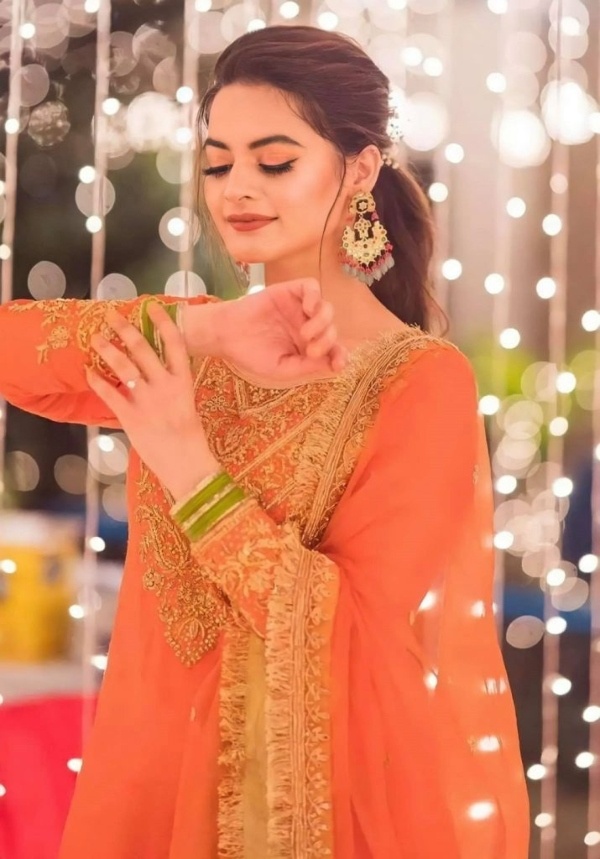 On her mehndi, she opted for a yellow dress in which she looked beyond radiant!
View this post on Instagram
For her Barat, like most desi brides, she went for a deep red outfit in which you could barely see the fabric— it was that heavy!
View this post on Instagram
The valima outfit was also exquisite in pastel peach shades with a whole lot of Swarovski work. We loved how she styled the dupatta in a veiled manner, setting a new trend.
View this post on Instagram
Minal Khan's Name Change
Minal Khan couldn't wait to be officially a wife to Ahsan Ikram and we all know it. Thus, it comes as no surprise that soon after their Barat wrapped up and they signed the Nikkahnama, the actress changed her name on social media. Say hello to Minal Ahsan on Instagram! We wish the couple nothing but the best for their life together.

Stay tuned to Brandsynario for the latest news and updates.